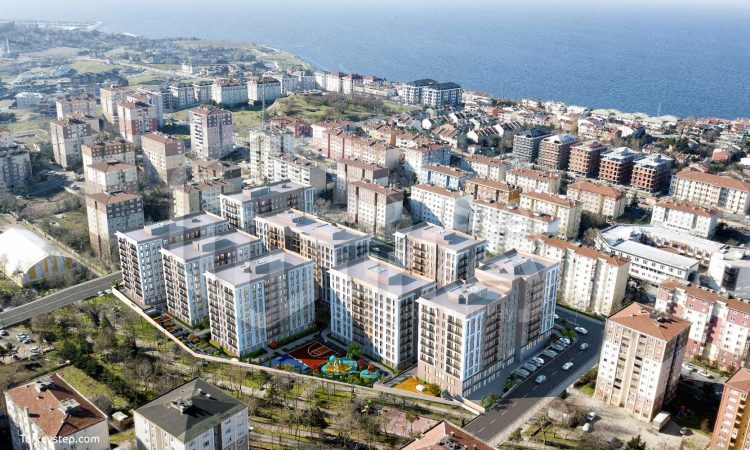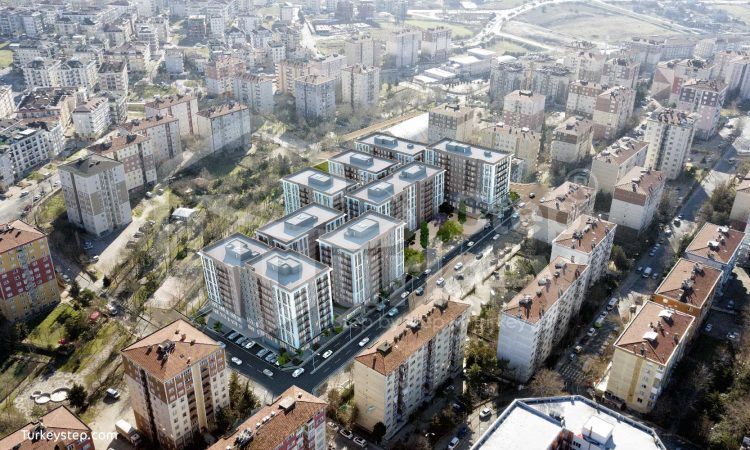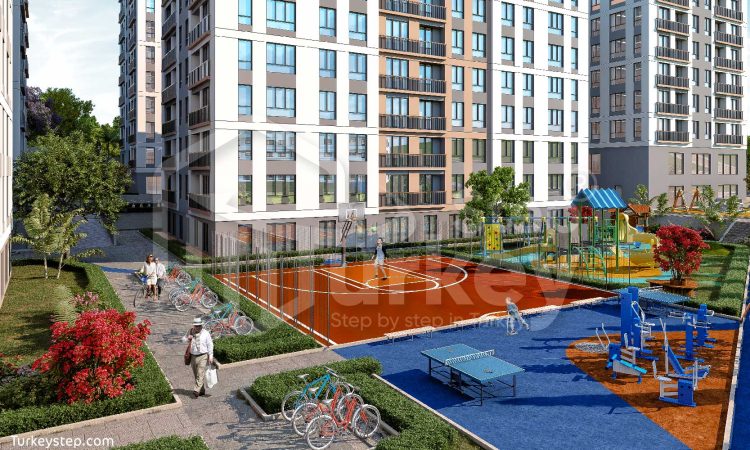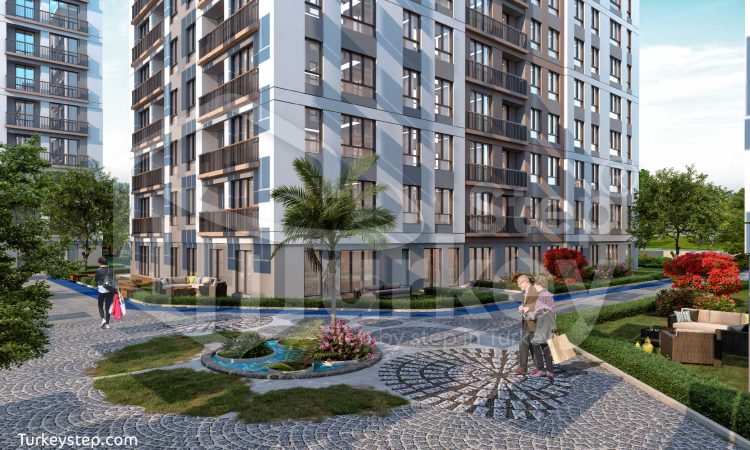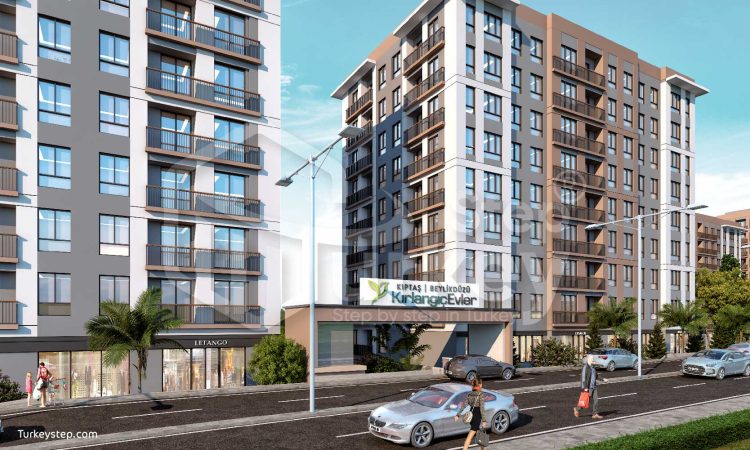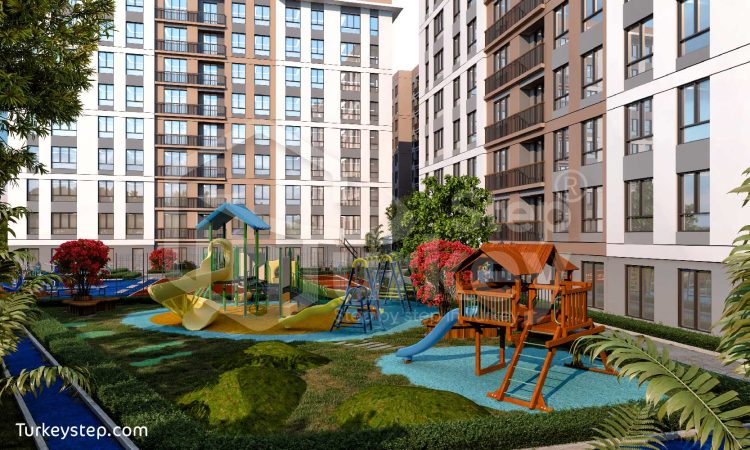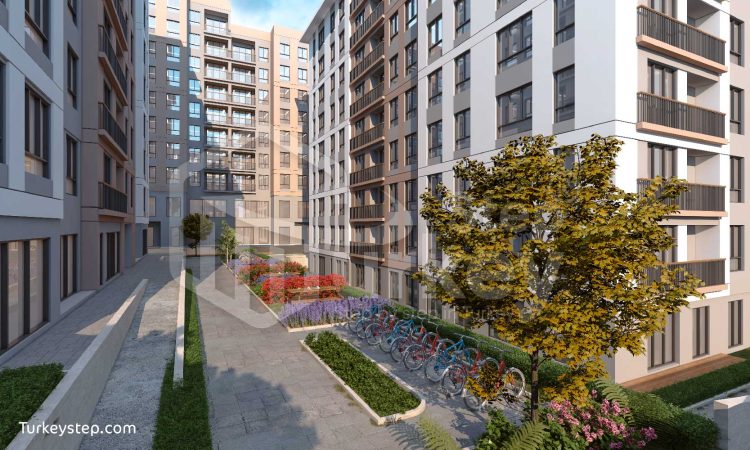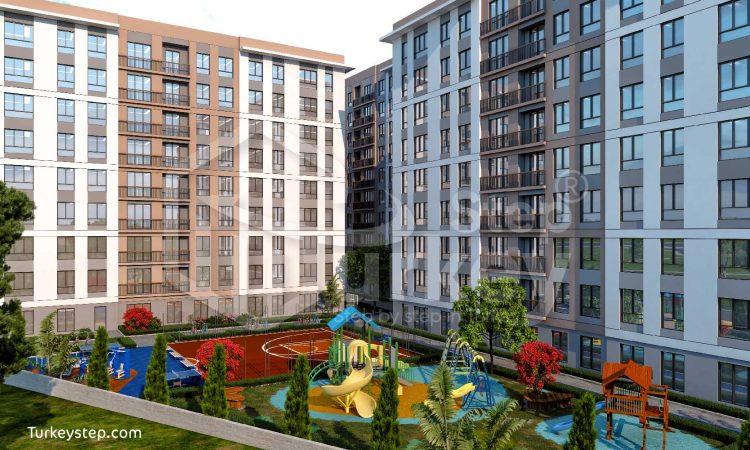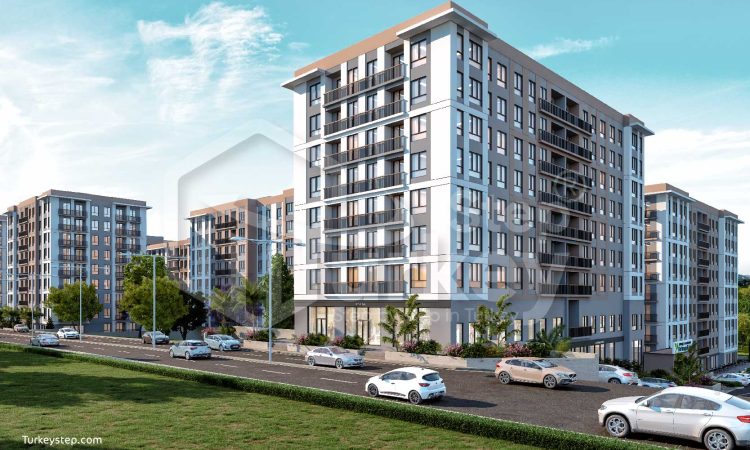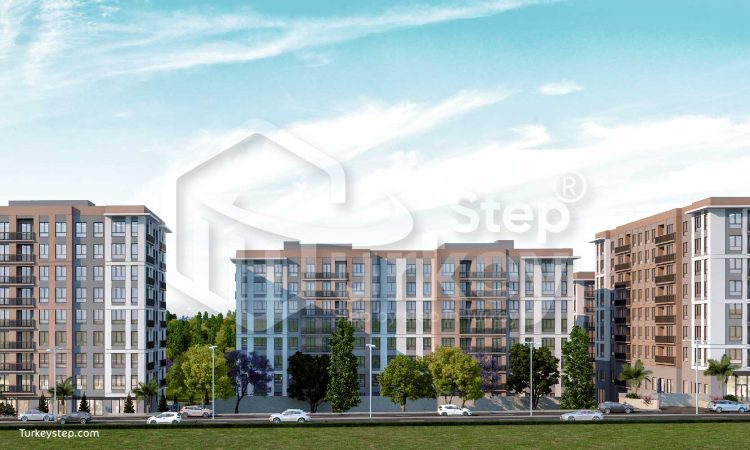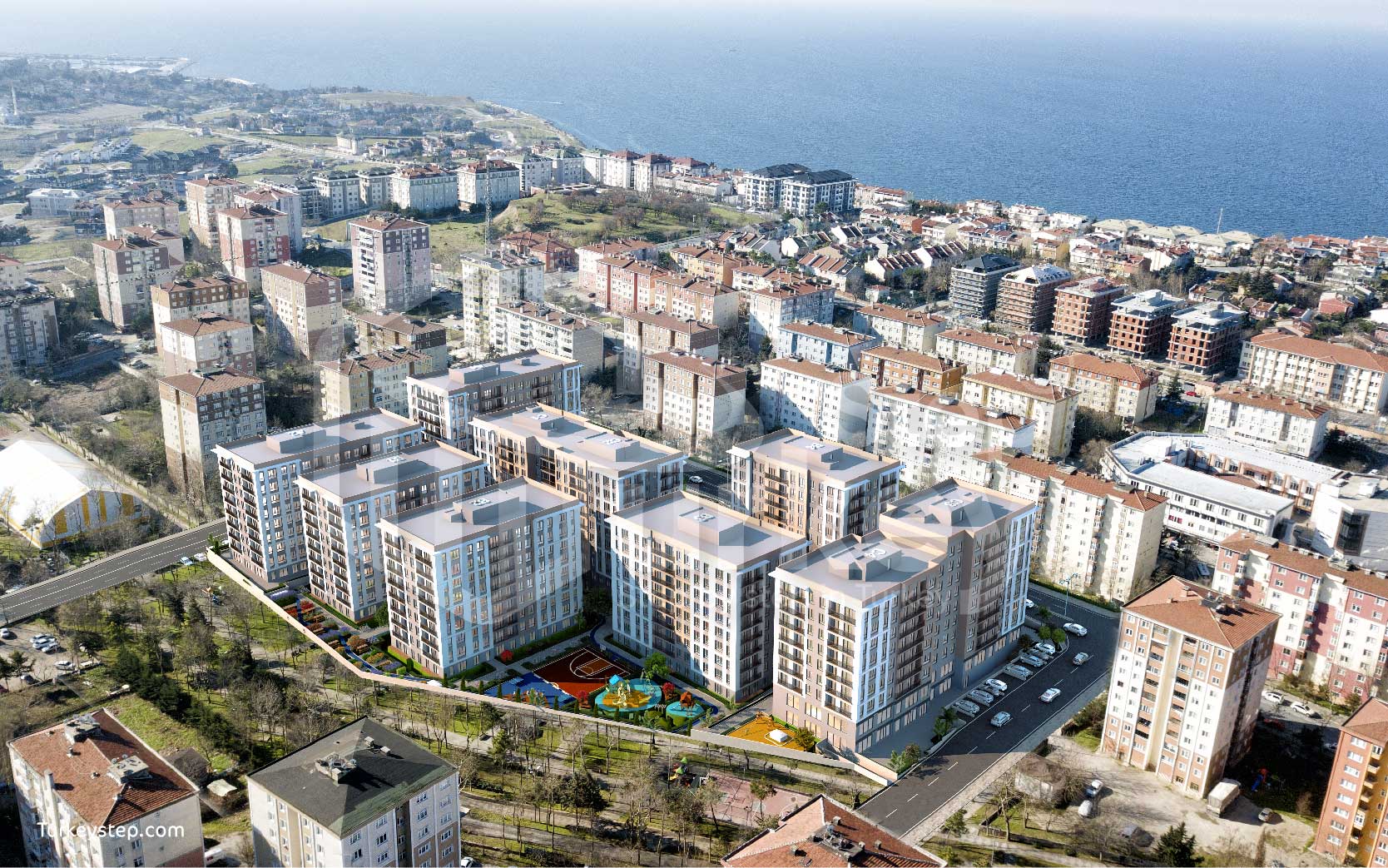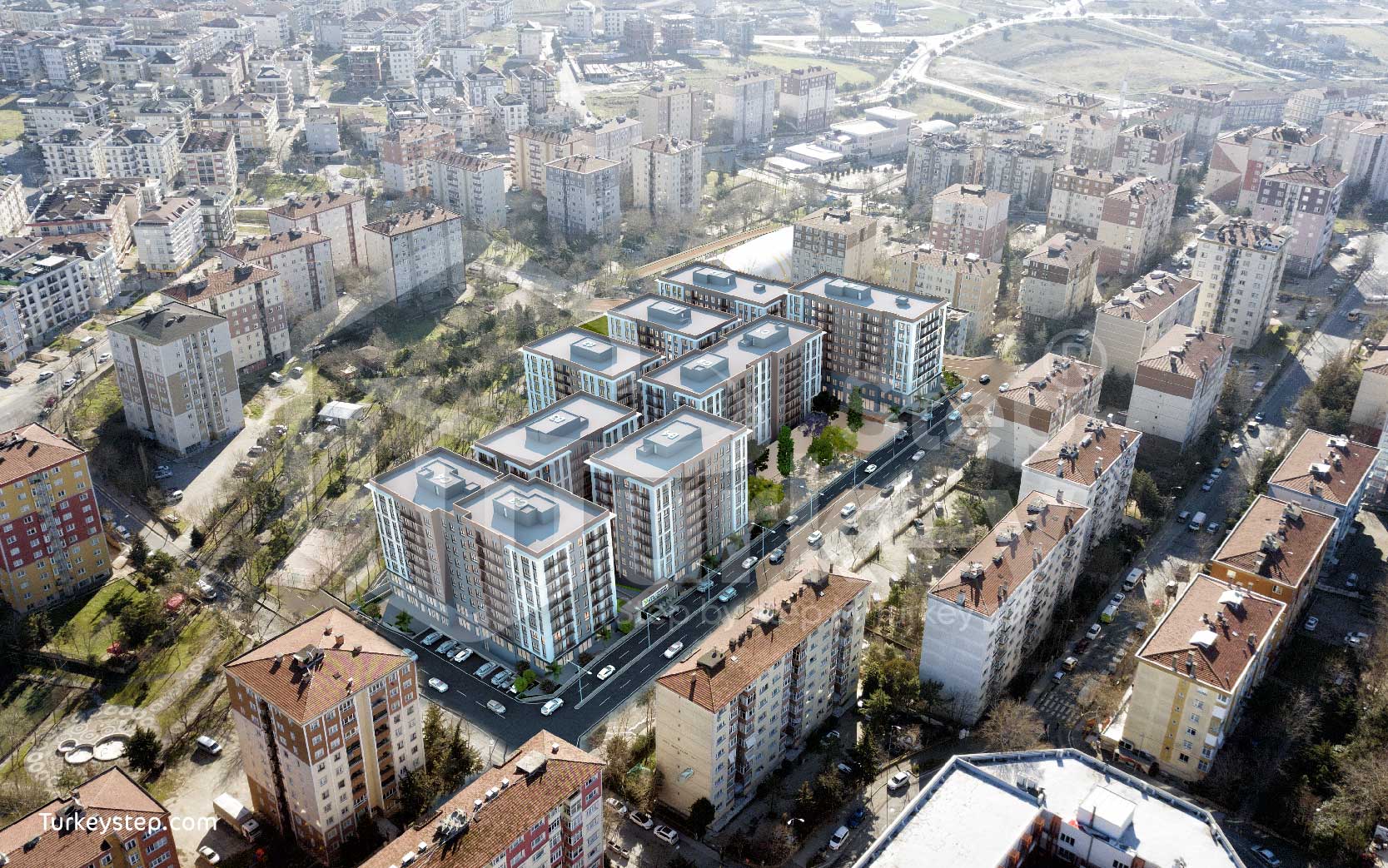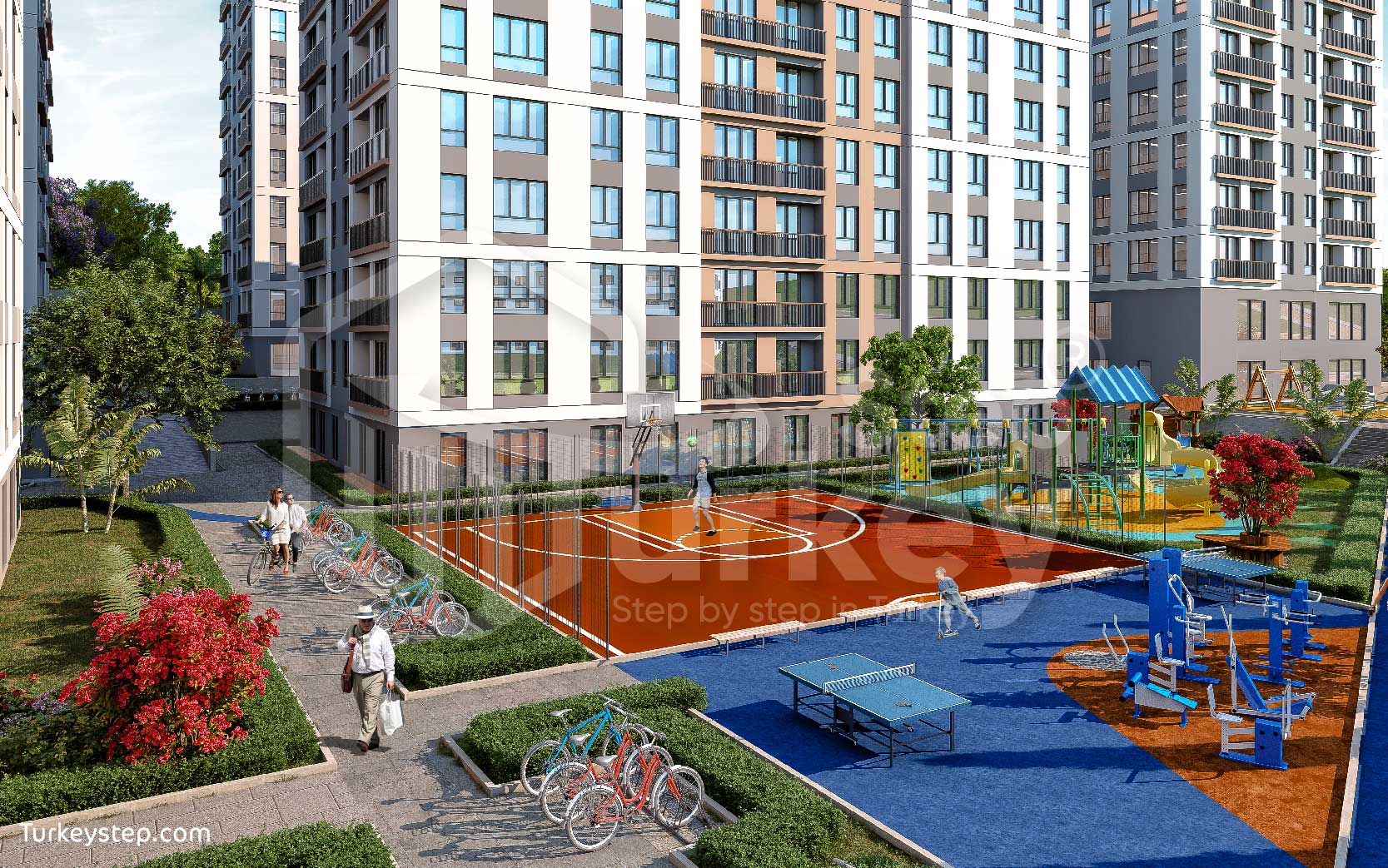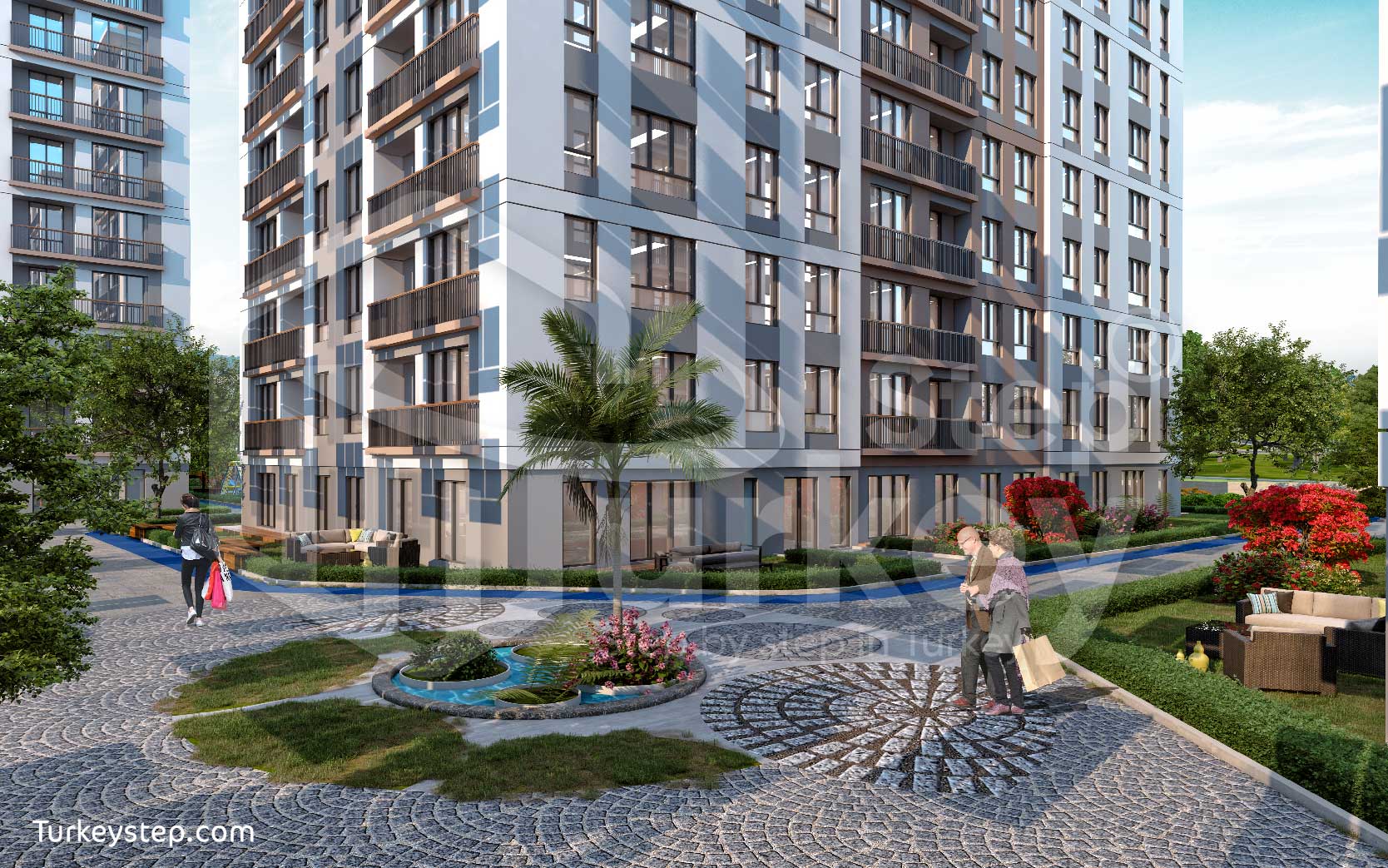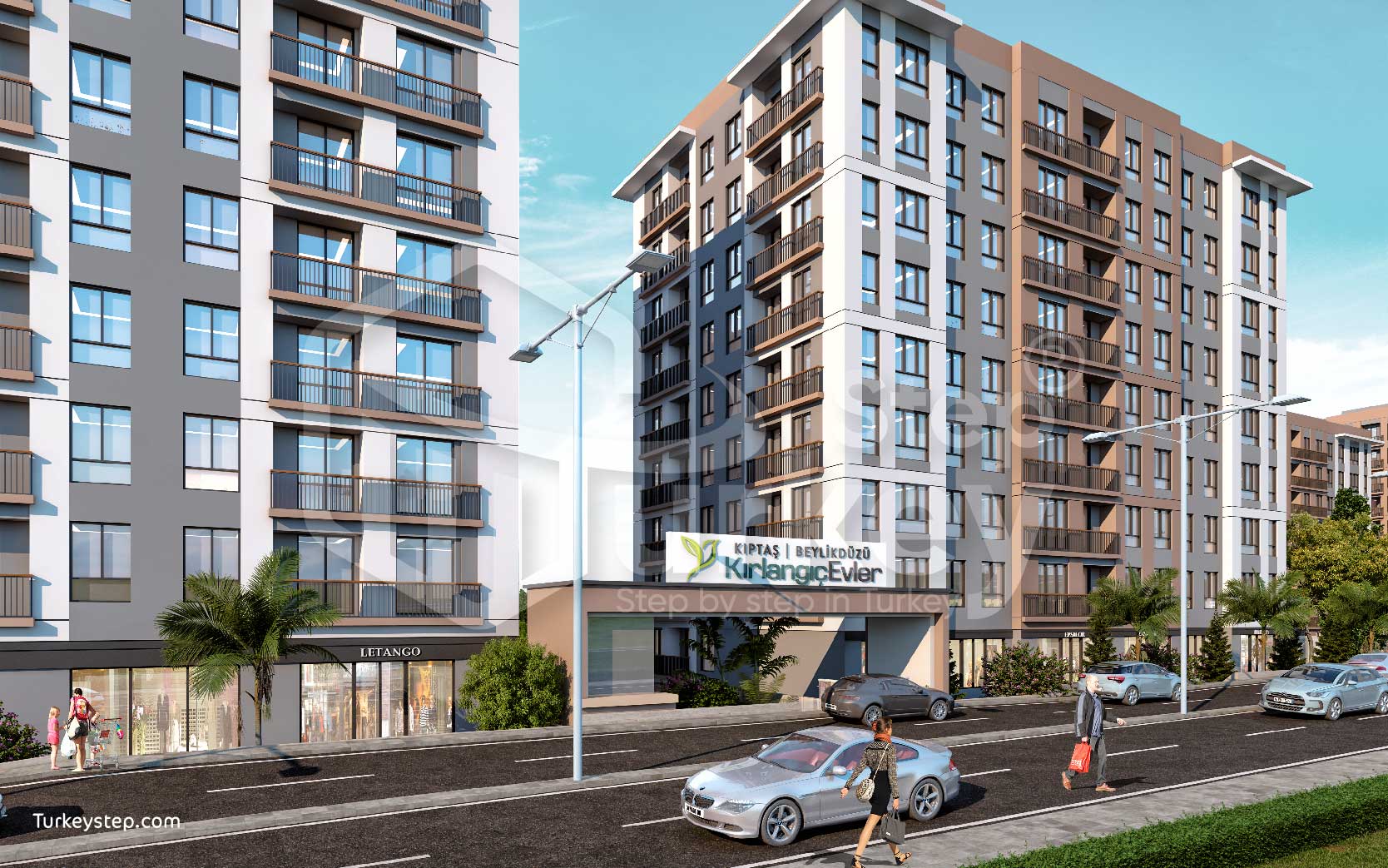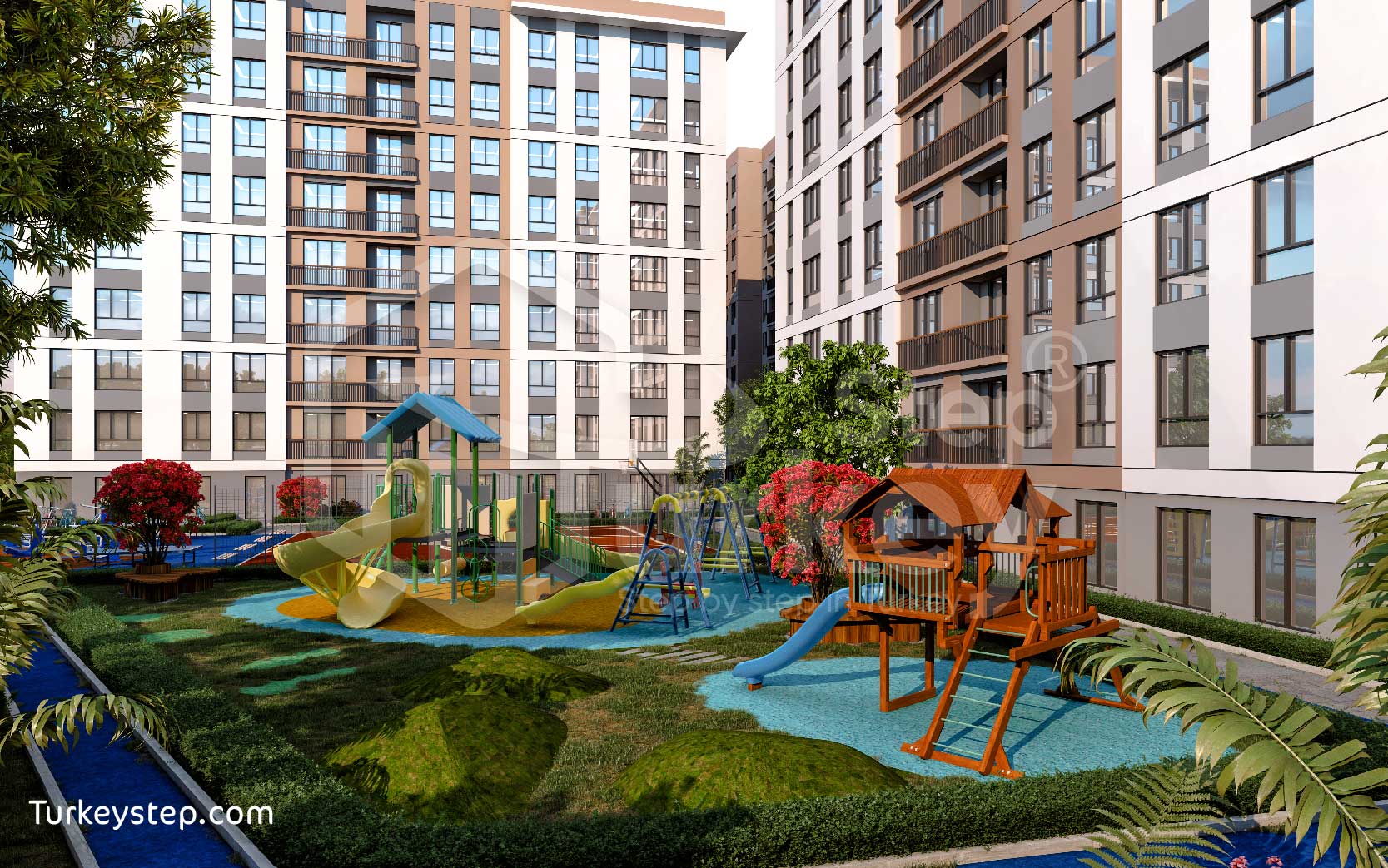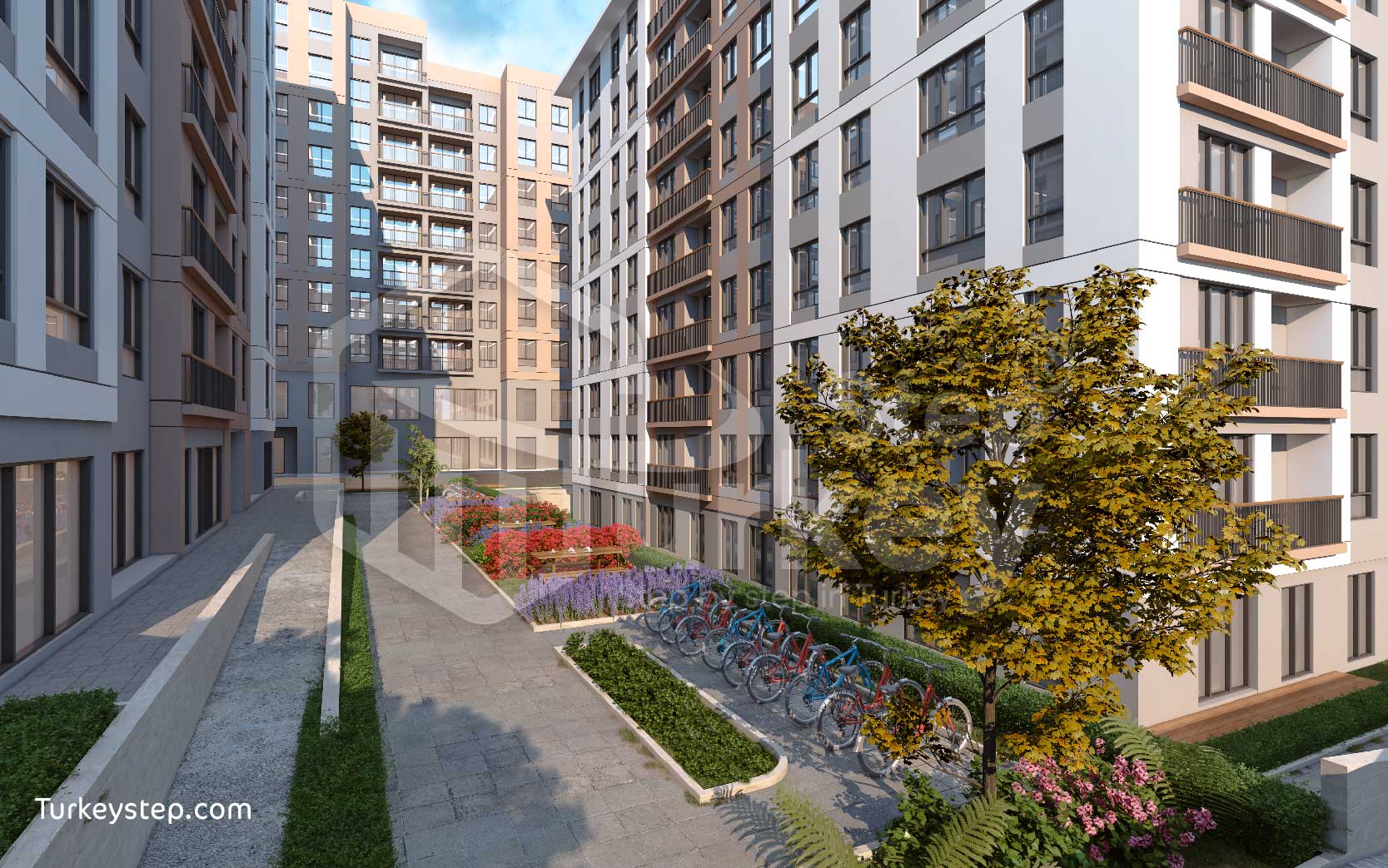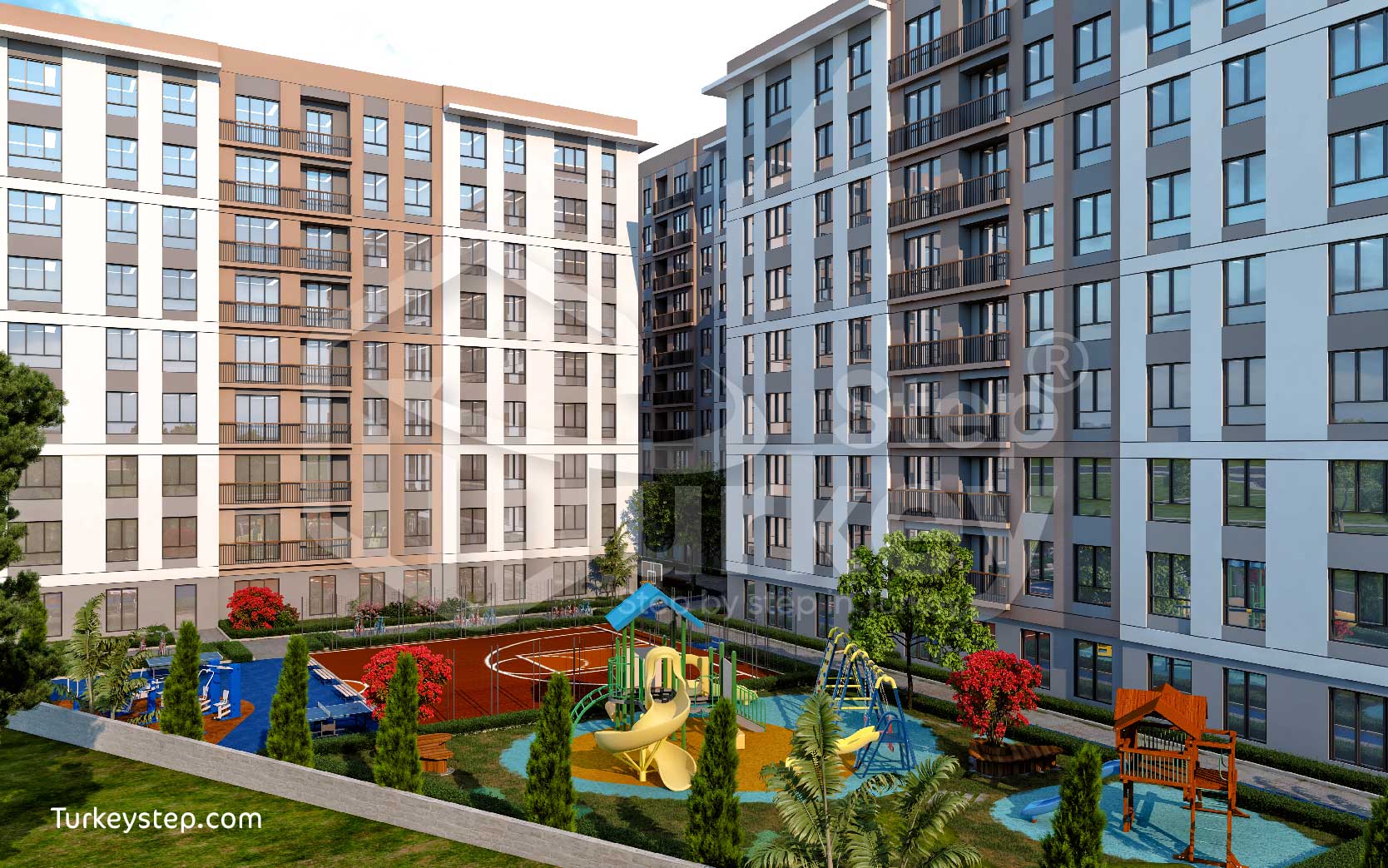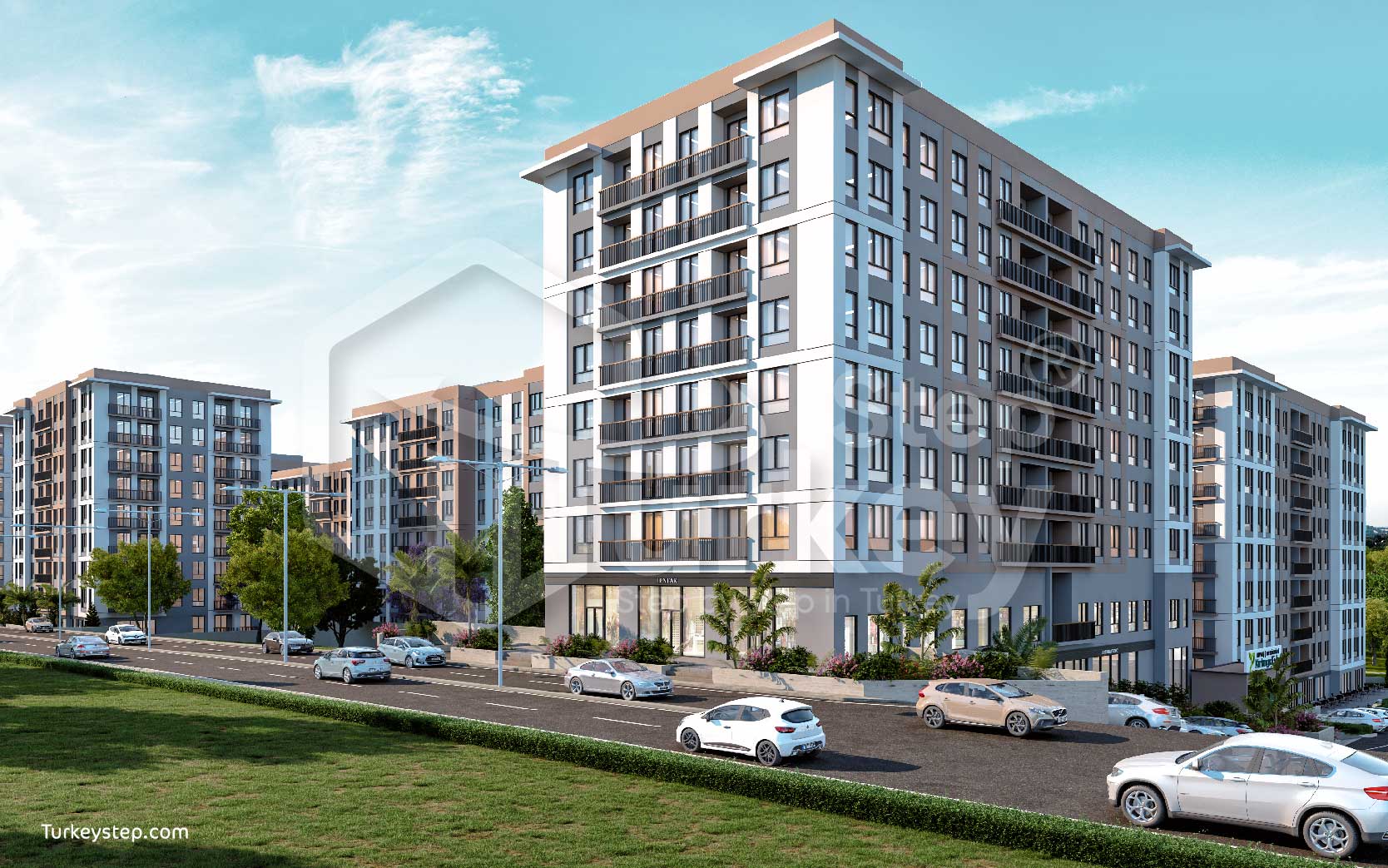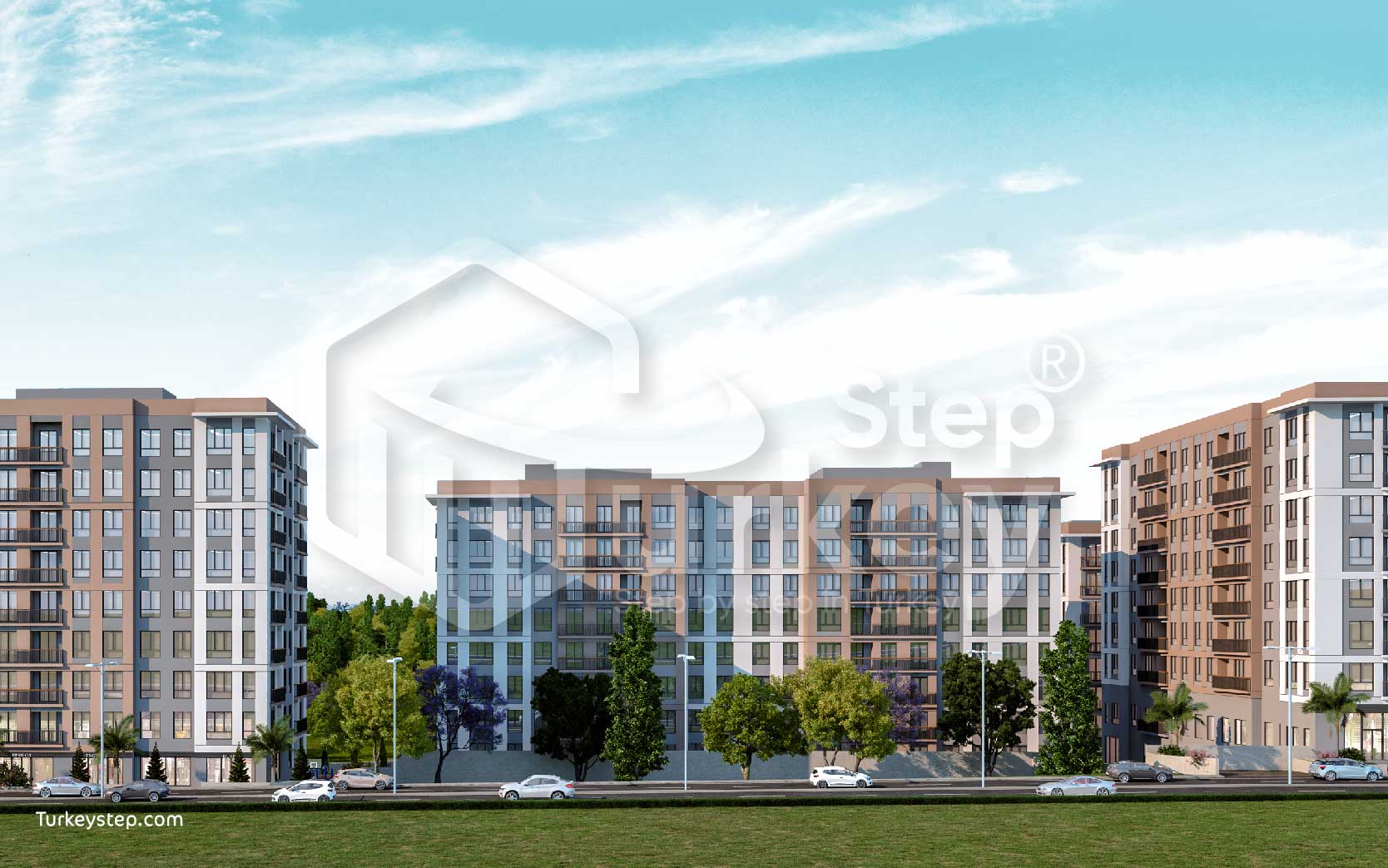 معلومات عن المشروع
Kırlangıç Evleri Project in Beylikdüzü:
The Kırlangıç Evleri Project in Beylikdüzü is one of the distinctive residential projects located in the Beylikdüzü area in European Istanbul on the coast of the Marmara Sea. Beylikdüzü is known for its extensive stretch of the city's coastline, starting from Büyükçekmece in the west to Avcılar in the east. It is also connected to Esenyurt via the fast E5 highway, which separates Esenyurt from Beylikdüzü.
Beylikdüzü's neighborhoods intertwine with those of Büyükçekmece, especially the western neighborhoods close to the prominent and beautiful Büyükçekmece Bay, which some Beylikdüzü neighborhoods overlook. Beylikdüzü is renowned as one of the peaceful, upscale residential areas highly regarded among many foreigners coming to Istanbul for residence or investment. Consequently, many foreigners, especially investors, traders, and businesspeople, have acquired a significant number of residential apartments in several modern residential complexes in the Beylikdüzü area.
Beylikdüzü is considered one of the finest areas in Istanbul, known for hosting various types of projects. It features a multitude of residential projects and apartments spread across its neighborhoods. Additionally, there are many residential villa projects, especially in areas close to the Marmara Sea shore. Furthermore, several commercial and investment projects are scattered throughout Beylikdüzü. One of Beylikdüzü's key highlights is its extensive transportation network, featuring the E5 highway that connects the European side of Istanbul and houses the rapid Metrobus system. The Metrobus route starts from Beylikdüzü and extends to the Asian side of Istanbul, enabling easy access from Beylikdüzü to any part of the city.
Kırlangıç Evleri Project | General Information about the Project:
The Kırlangıç Evleri Project is currently under construction and is one of the luxurious residential projects designed for family living. It stands out due to its proximity to the Marmara Sea coast, which is merely a 2-minute walk from the project. The project is strategically located near various transportation options, especially the E5 highway, just a few minutes away. Moreover, it enjoys proximity to all forms of transportation passing by the project, facilitating movement between Beylikdüzü and surrounding areas such as Esenyurt, Büyükçekmece, Avcılar, and other nearby regions.
The project is built on a 16,000 square meter land area and comprises 10 residential blocks with 9 floors each, containing 505 residential apartments of different sizes, layouts, and diverse views. Additionally, the project includes 20 commercial shops forming a small commercial market to serve the residents' daily needs. Notably, the project offers luxurious social and recreational amenities along with round-the-clock security, surveillance, and protection services.
The Kırlangıç Evleri Project is considered one of the most significant projects in Beylikdüzü, with a high real estate rating suitable for those seeking apartments for sale in Beylikdüzü to obtain Turkish citizenship through property purchase in Istanbul. Furthermore, the project is suitable for both residential purposes and investment opportunities in Istanbul.
Features of Kırlangıç Evleri Project's Location:
– Situated in Beylikdüzü, European Istanbul.
– Only 2 minutes away from the Marmara Sea coast.
– Minutes away from the Metrobus station.
– Proximity to various transportation modes and public transport stations in the area.
– Near renowned hospitals, universities, and schools in Beylikdüzü.
– Surrounding areas host numerous markets and shopping malls.
– Within a short distance from Marina Beylikdüzü.
Features of Kırlangıç Evleri Project:
– 24/7 security and surveillance.
– CCTV cameras.
– Earthquake-resistant construction.
– Modern insulation systems.
– Two-story parking lot.
– Automatic fire extinguishing system.
– Fire and smoke alarms.
– Elevators.
– Children's playground.
– Swimming pool.
– Turkish bath.
– Steam room.
– Gym.
– Family lounges.
– Football field.
– Basketball court.
Apartment Features:
– Residential apartment sizes  :  2+1 – 3+1 
– Prices starting from $210,000 USD.
– Apartment sizes range from 103 m² to 140 m².
– Payment options available: cash and installment.
Are you interested in purchasing an apartment in Istanbul?
Click here to directly communicate with customer service via WhatsApp.
Amenities

Internet

Central heating

Gym

swimming pool

Bodies of Water

Children's area

football

Basketball

Insulation systems

City view

Earthquake resistant

Fire fighting system

Turkish bath

sauna

Security

security cameras

parking

Project state

under constraction

Number of apartments

505

Bedrooms

2

Area

103

Baths

2

Living room

1

Location

Beylikdüzü

Delivery date

2024
2+1
Beds

02

Baths

02

103 - 120 م2
3+1
Beds

03

Baths

02

109 - 140 م2