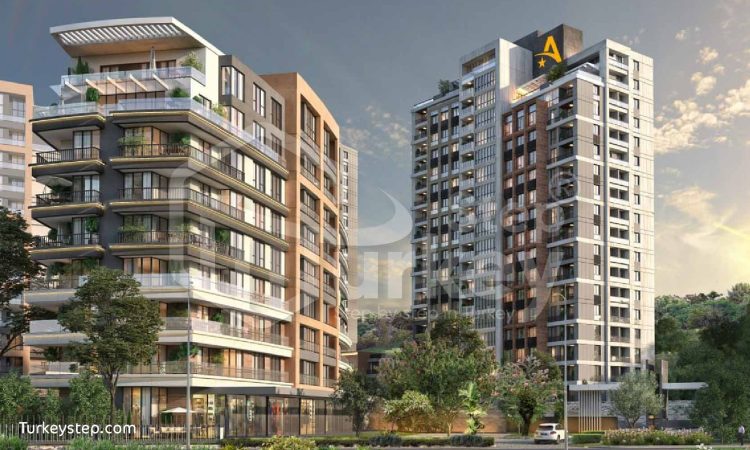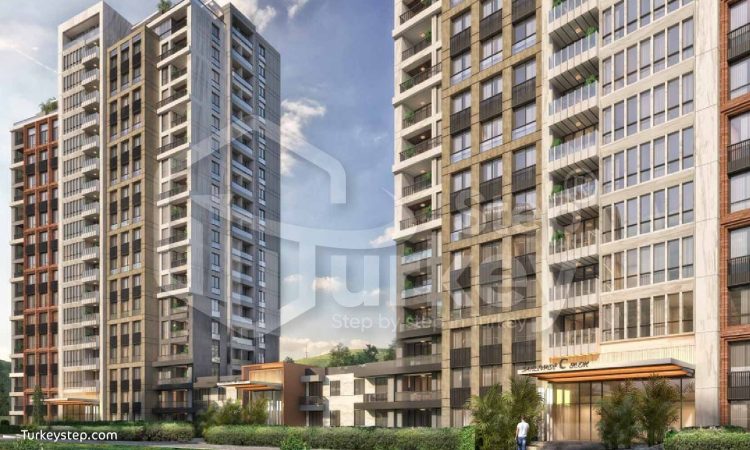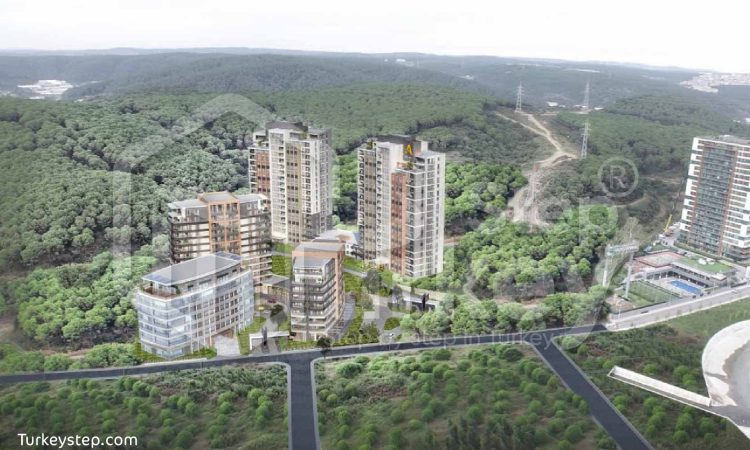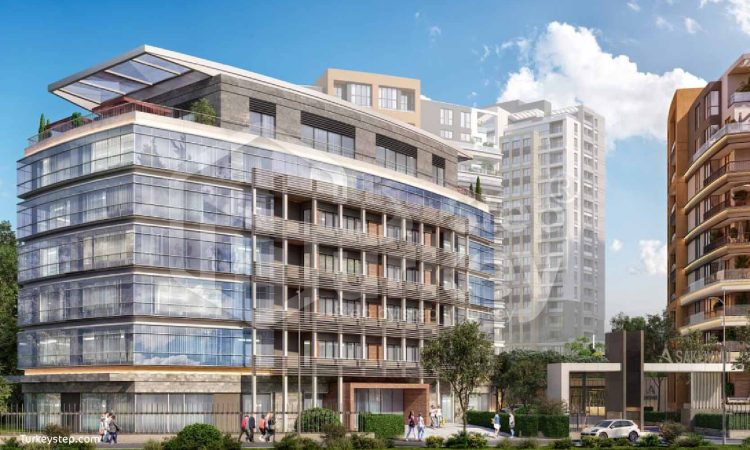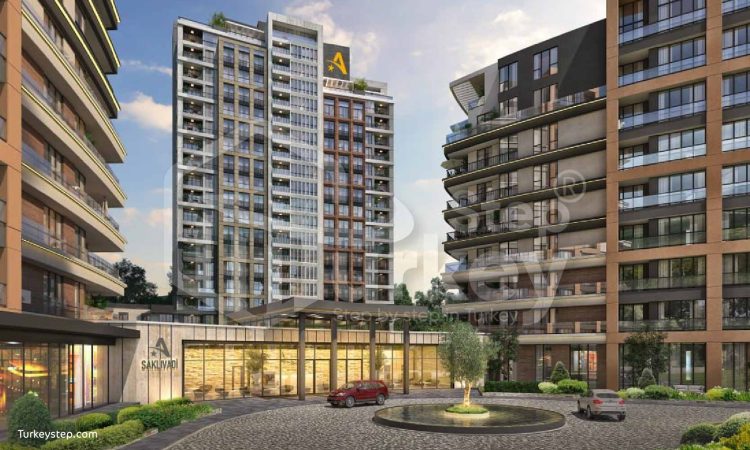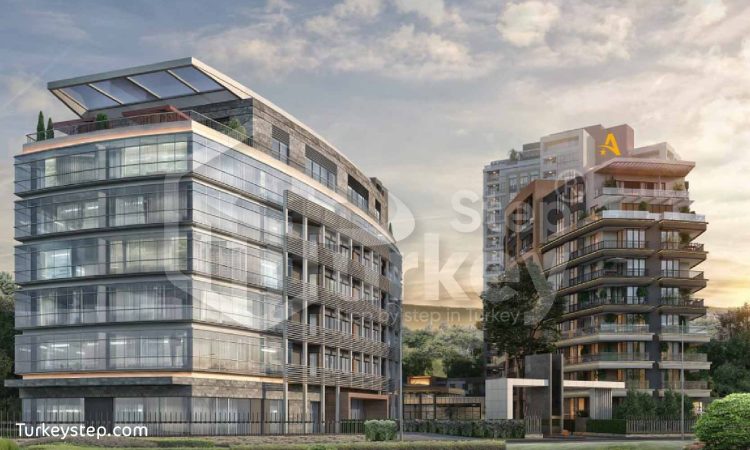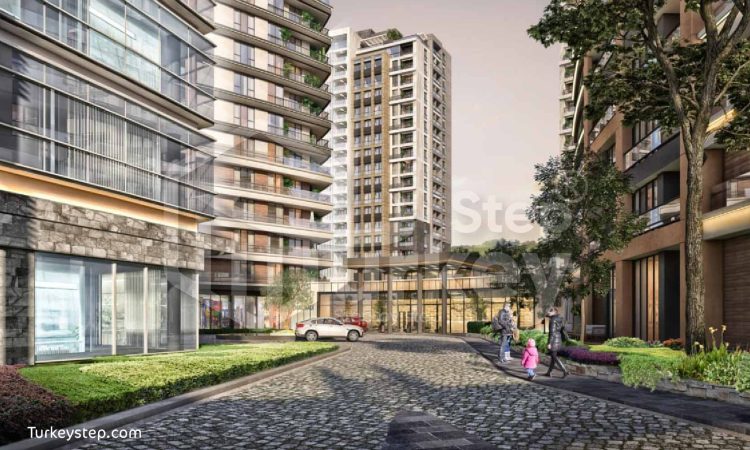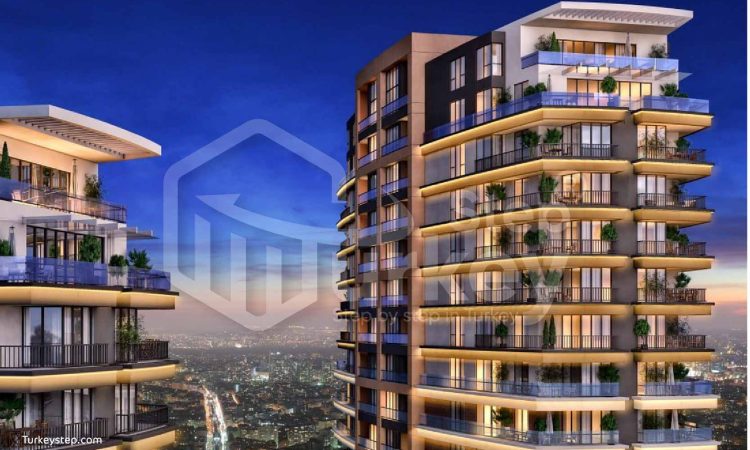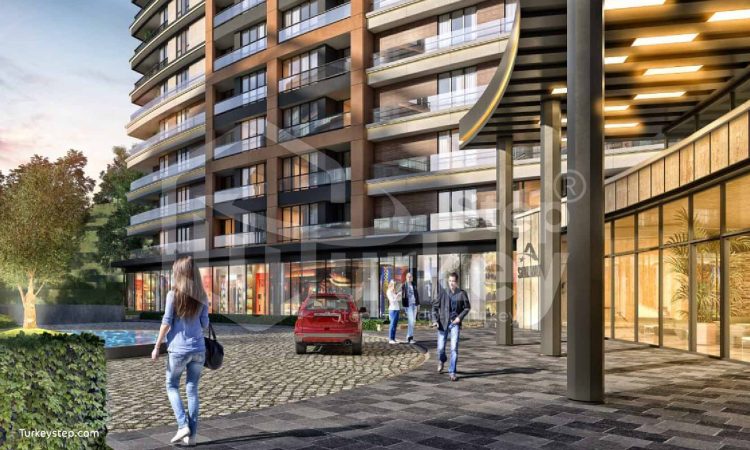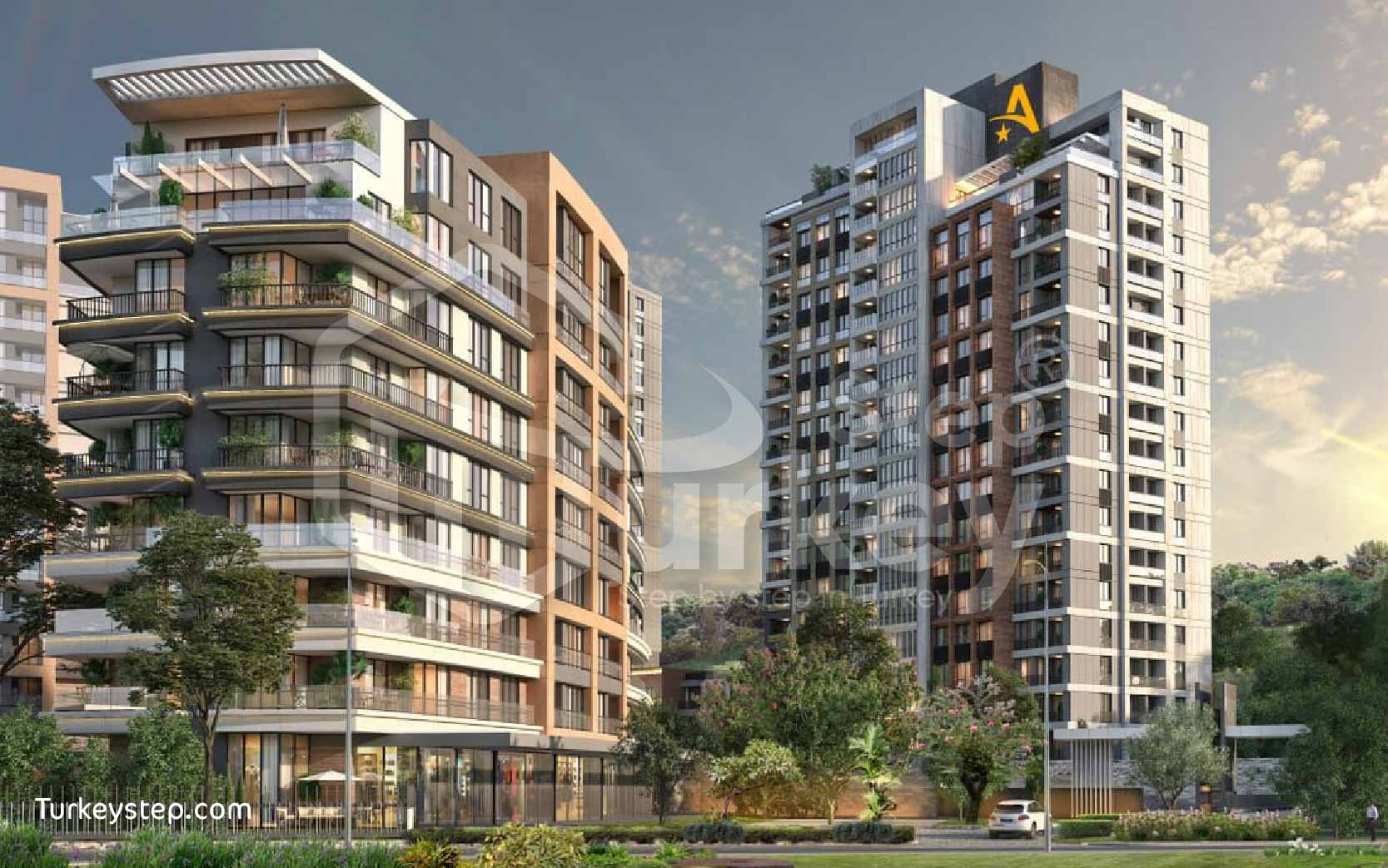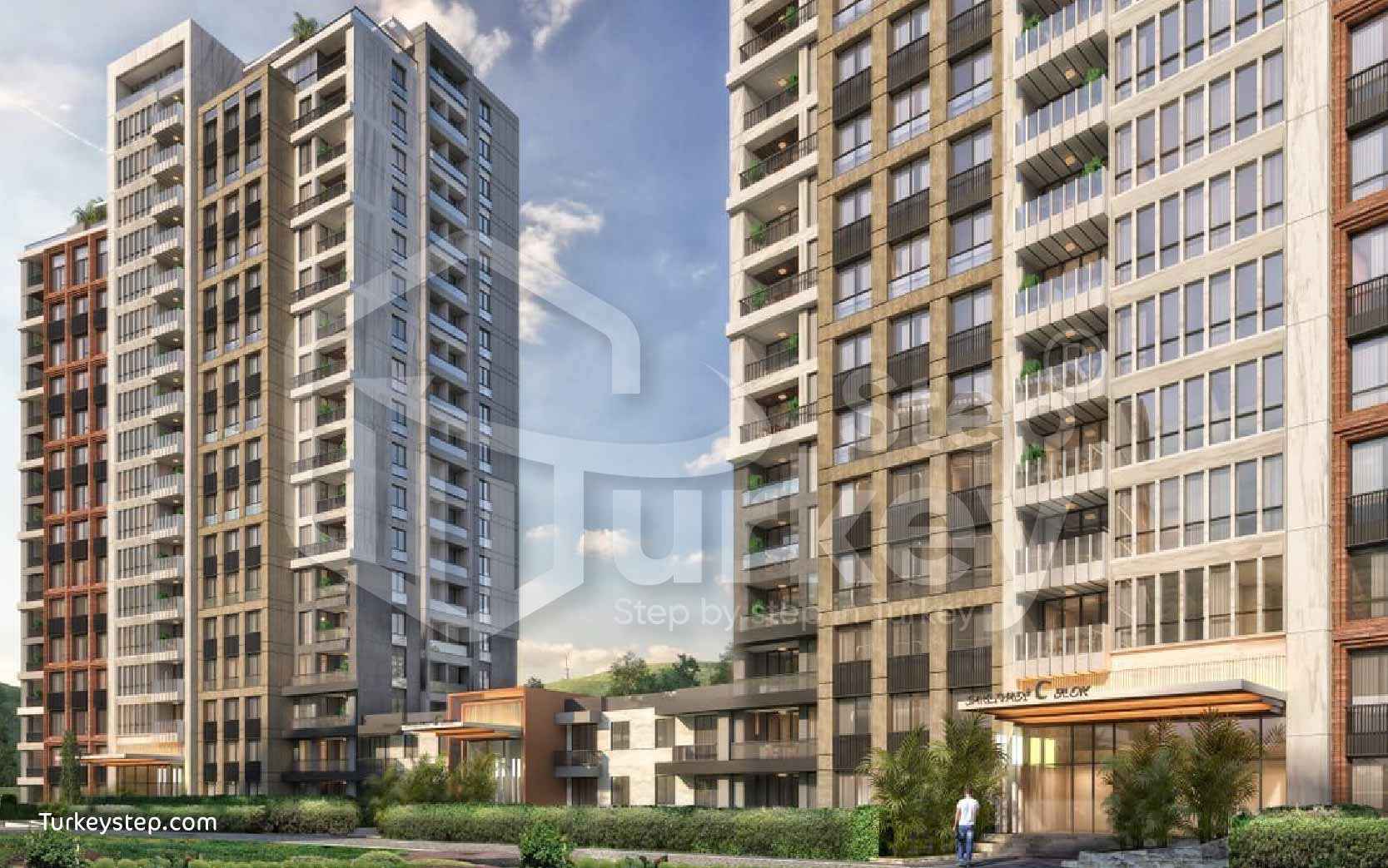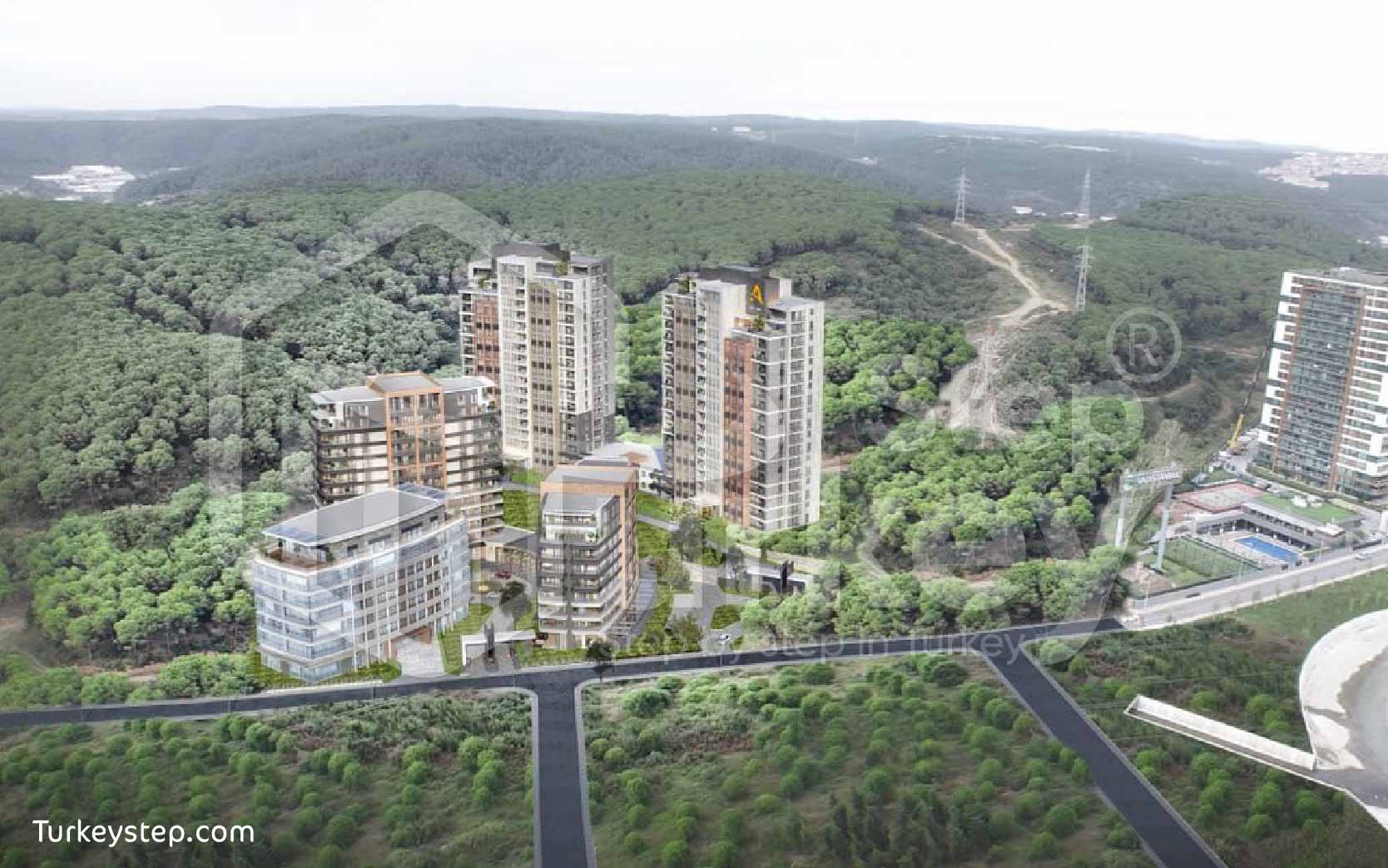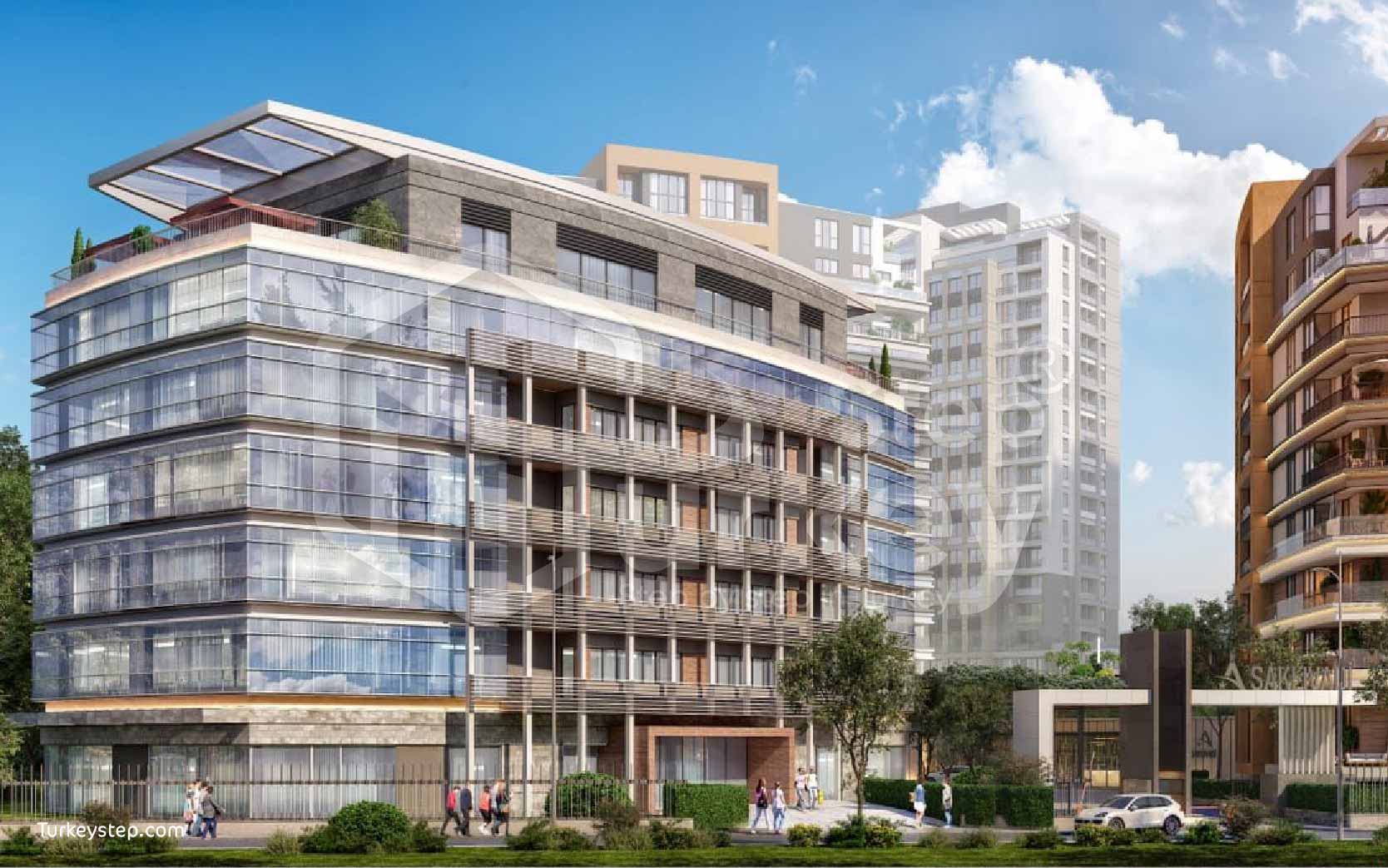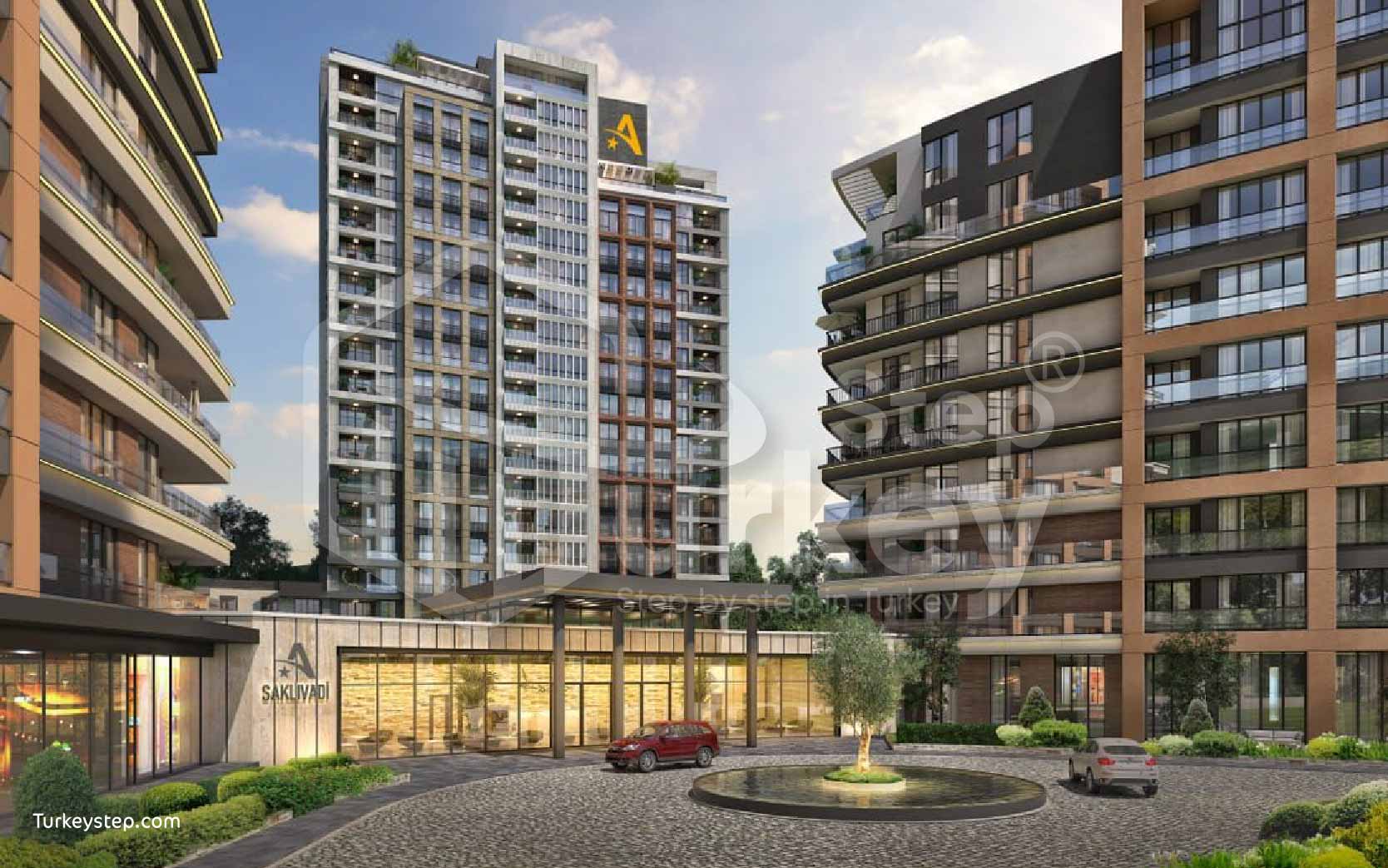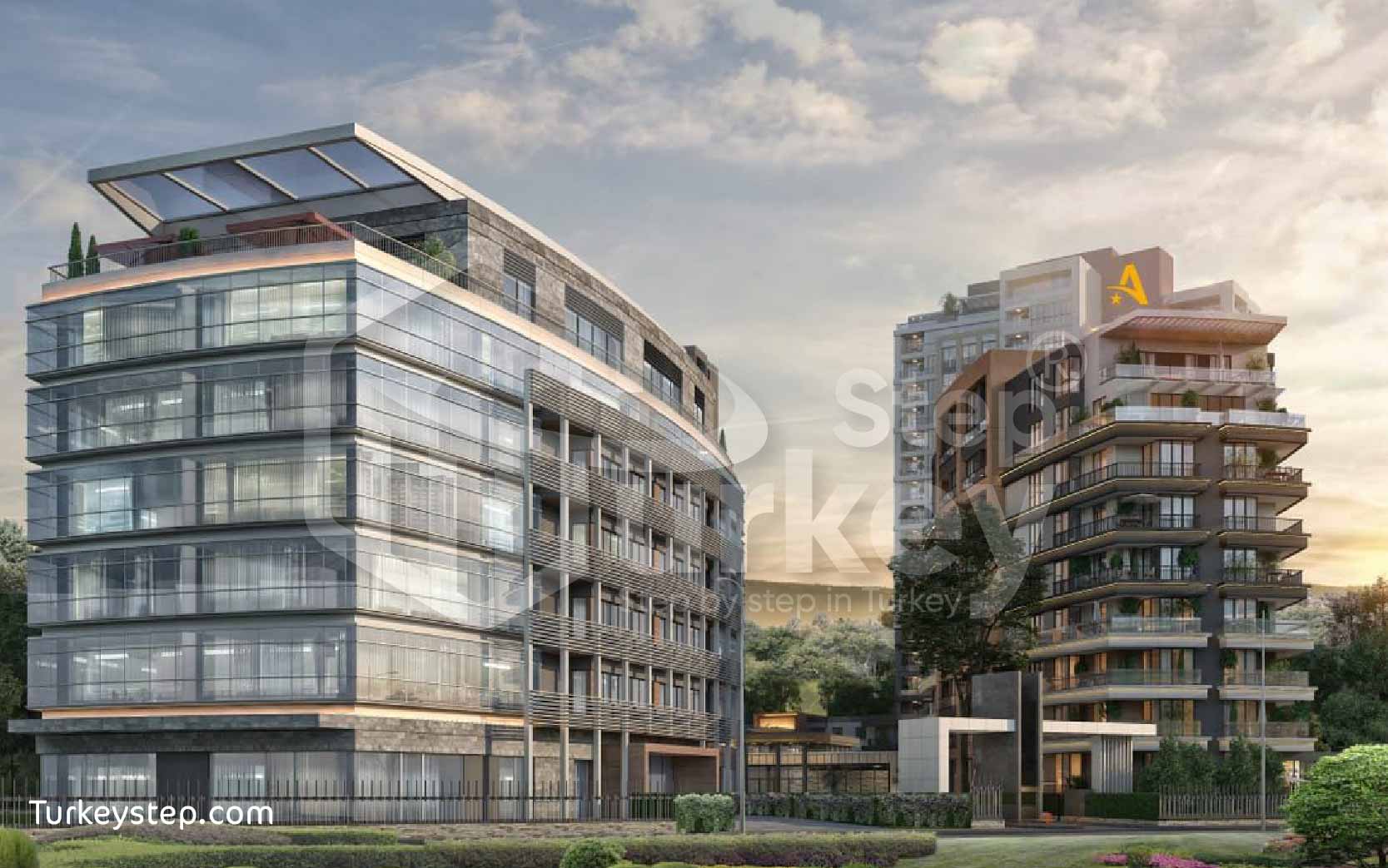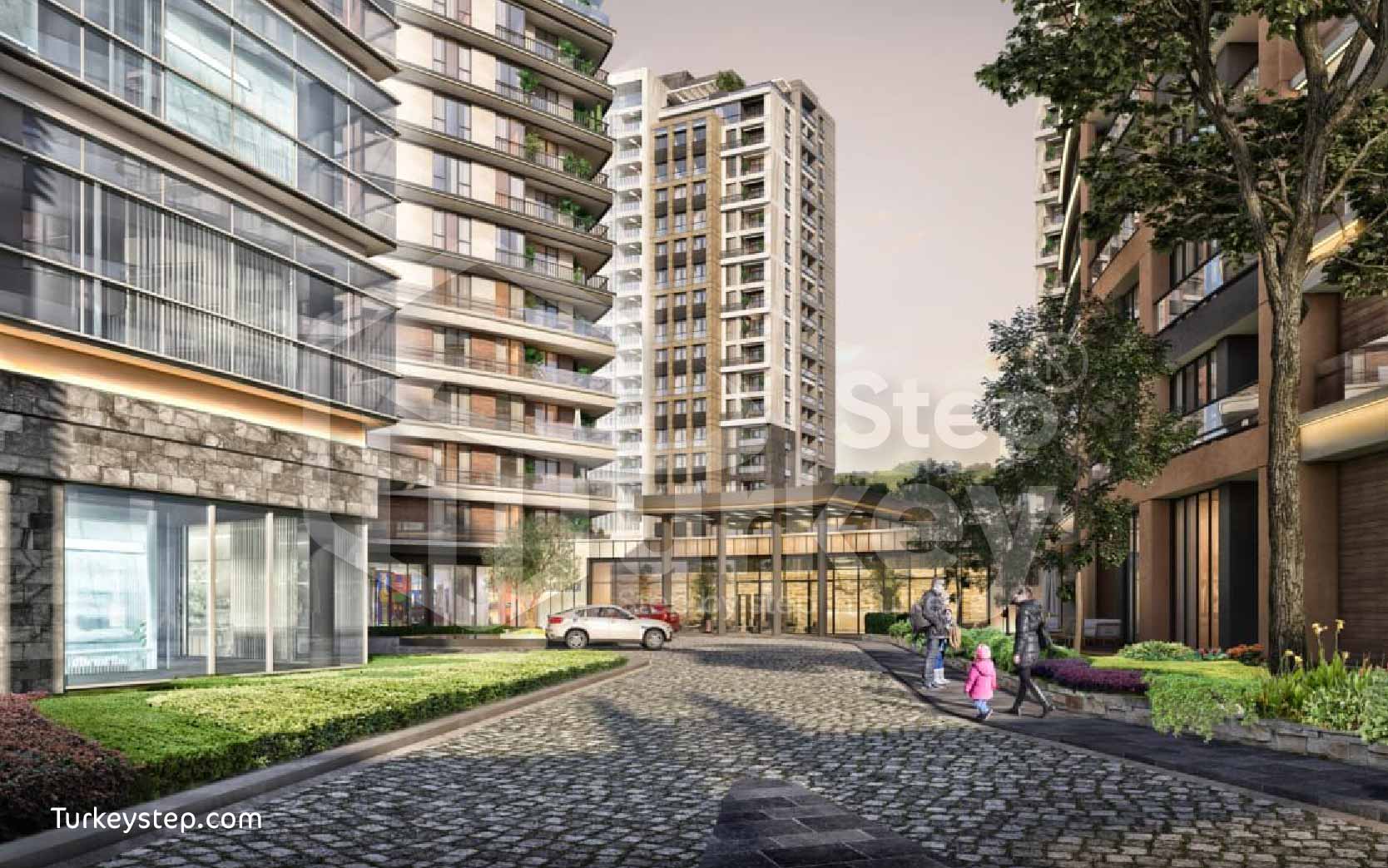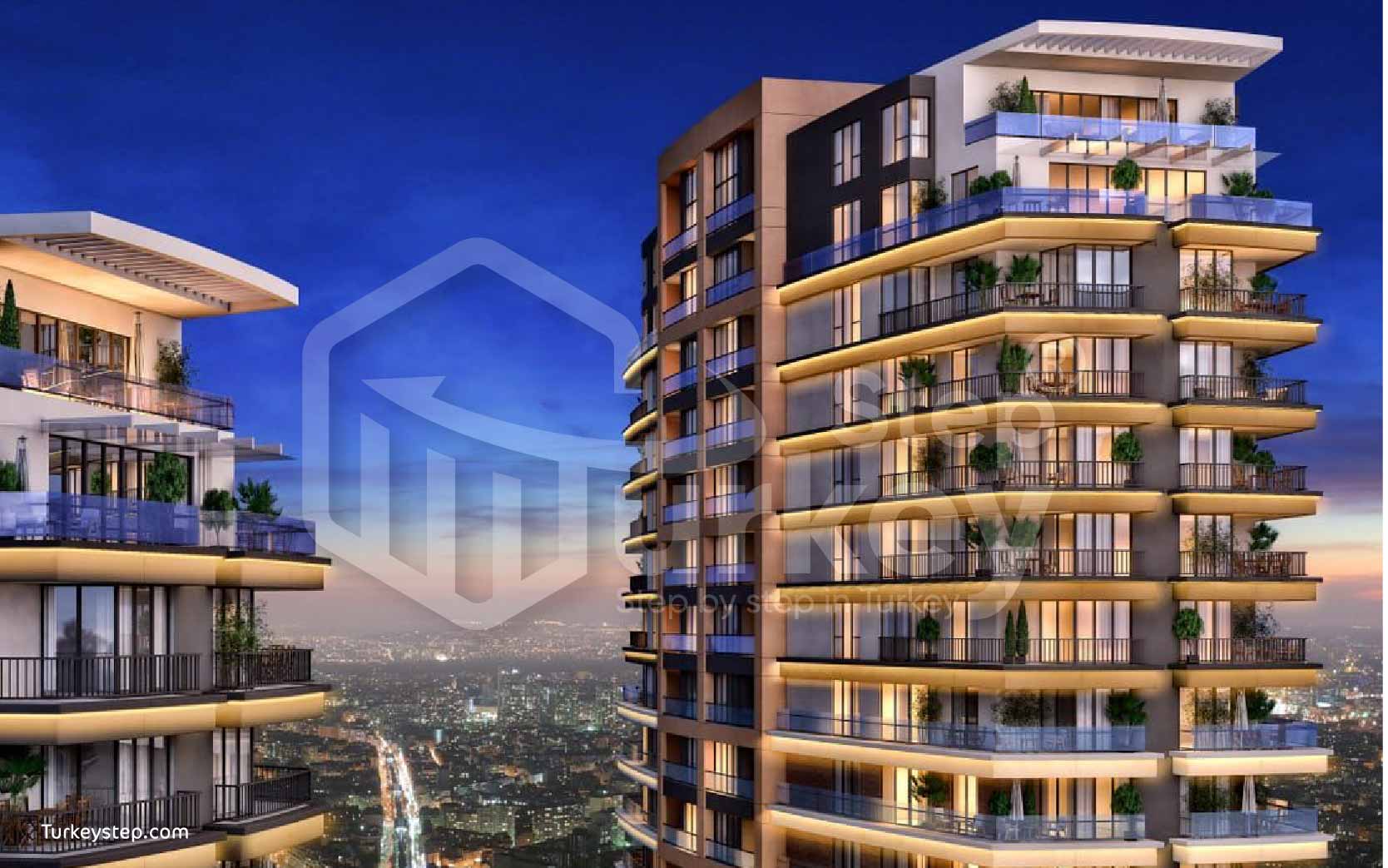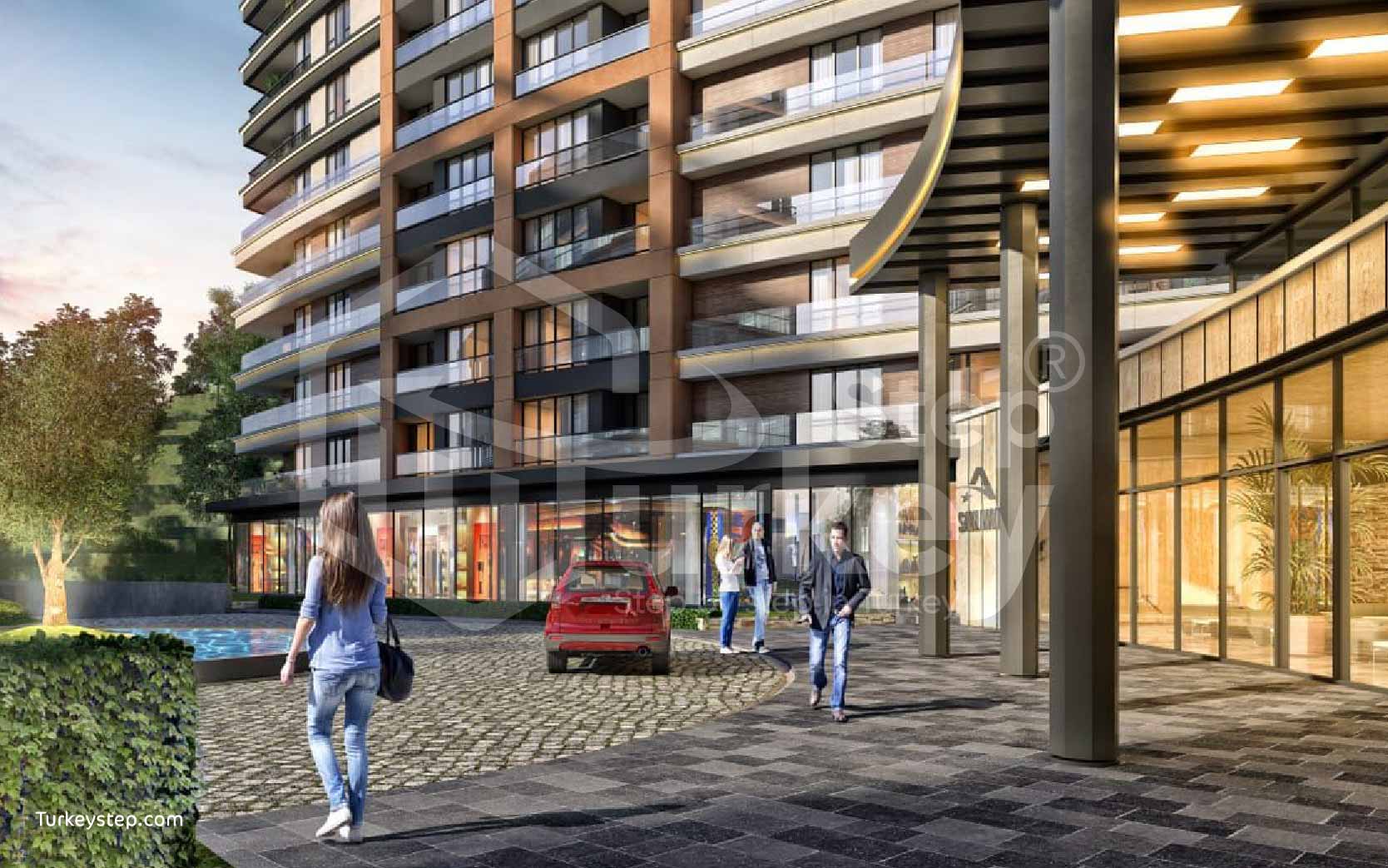 معلومات عن المشروع
SAKLI VADİ Project Apartments for Sale in Istanbul Valley :
The SAKLI VADİ Project offers apartments for sale in Istanbul Valley, situated in the Sariyer area, known for its vast green cover, encompassing mountains and hills overlooking the Bosphorus Strait. Sariyer is esteemed as one of the most elegant and beautiful areas of European Istanbul, positioned along the Bosphorus Strait. It boasts expansive green spaces, notably housing the Belgrade Forest, Istanbul's largest forest. Strategically located on the shores of the Bosphorus, Sariyer is near Istanbul's city center, hosting numerous luxurious residential villas where political figures, investors, traders, and prominent businessmen in Turkey reside. Istanbul Valley, within Sariyer, stands out as one of the most luxurious residential areas, not just in Sariyer but in Istanbul overall. It holds a strategic position within Sariyer, adjacent to the E80 highway, running alongside the Belgrade Forest, offering Bosphorus-facing residential projects.
Istanbul Valley stands as one of the major investment zones in Istanbul, boasting exceptionally high real estate ratings and substantial investment value projects. It's characterized by its serene ambiance, proximity to various transportation modes, and government services, with the E80 highway passing close by, a mere few minutes away from Istanbul Valley. All residential projects in the Istanbul Valley neighborhood provide magnificent views of the captivating Belgrade Forest, attracting many individuals coming to Istanbul in search of sophisticated and exceptional housing. They seek apartments for sale in Istanbul Valley for residential purposes or high-return investment opportunities, given its status as a prime investment zone in Istanbul.
The SAKLI VADİ Project | General details about the project |
The SAKLI VADİ Project, offering apartments for sale in Istanbul Valley, stands as a massive residential, investment, and commercial venture within the Sariyer area. It presents significant opportunities for those desiring property acquisition in Istanbul for residence or investment purposes, especially due to its exceptional location, mere minutes away from Istanbul's city center, the Bosphorus Strait, and close proximity to the E80 highway connecting Istanbul's districts and other Turkish states, extending to Europe. The project boasts a splendid architectural design with a focus on green nature within and around the project area. Furthermore, it's constructed to withstand seismic activities, employing the latest modern architectural techniques.
Built on a vast land covering a total area of 24,000 square meters, the SAKLI VADİ Project comprises 6 multi-purpose towers: 3 towers, 18 stories high, are solely residential, while 2 buildings house apartments following a hotel investment system and commercial structures containing office spaces. The total number of apartments amounts to 277, offering various sizes and configurations. Additionally, the project includes high-quality recreational and social amenities alongside 24/7 protection, surveillance, and security services.
The SAKLI VADİ Project stands as one of the luxurious projects in the Istanbul Valley area, possessing a high real estate appraisal suitable for those seeking Turkish citizenship through property ownership in Istanbul. It serves as an ideal project for residence, investment, and immediate eligibility for citizenship upon owning an apartment within the project.
Features of the SAKLI VADİ Project's Location:
– Located in Istanbul Valley within the Sariyer area of European Istanbul.
– Situated just minutes away from the Belgrade Forest.
– The project is a few minutes away from the E80 highway.
– Subway station within a few minutes' distance from the project.
– Located within minutes from the city center and the Bosphorus Strait.
– In close proximity to Istanbul Valley Mall in Sariyer.
– Nearby various transportation modes, bus stations, and transit in the area.
– Close to prominent hospitals, universities, and schools in Sariyer.
Features of the SAKLI VADİ Project:
– 24/7 security and surveillance.
– Surveillance cameras.
– Earthquake-resistant construction.
– Modern insulation systems.
– 3-level parking facilities.
– Automatic fire extinguishing systems.
– Fire and smoke alarms.
– Elevators.
– Swimming pools.
– Cinema.
– Steam room.
– Fitness club.
– Sauna.
– Expansive green spaces.
– Water features.
Apartment Features:
– Residential apartment sizes: 1+1, 2+1, 3+1.
– Prices starting from: $926,000.
– Apartment sizes range from 79 to 257 square meters.
– Payment methods: Cash or installment.
Are you interested in buying an apartment in Istanbul?
Click here to directly communicate with customer service via WhatsApp."
Amenities

Internet

Central heating

Gym

Children's area

Forest view

City view

Earthquake resistant

Fire fighting system

Turkish bath

sauna

Security

security cameras

Close to hospitals

Close to mosques

Close to transportation

Close to malls

Close to airports

supermarket

Restaurant & Cafe

Elevators

Wide green spaces

Walking and sports trails

parking

Project state

under construction

Number of apartments

277

Bedrooms

2

Area

79

Baths

2

Living room

1

Location

Sariyer

Delivery date

2024
2+1
Beds

02

Baths

02

133 - 136 م2
3+1
Beds

03

Baths

02

181 - 200 م2