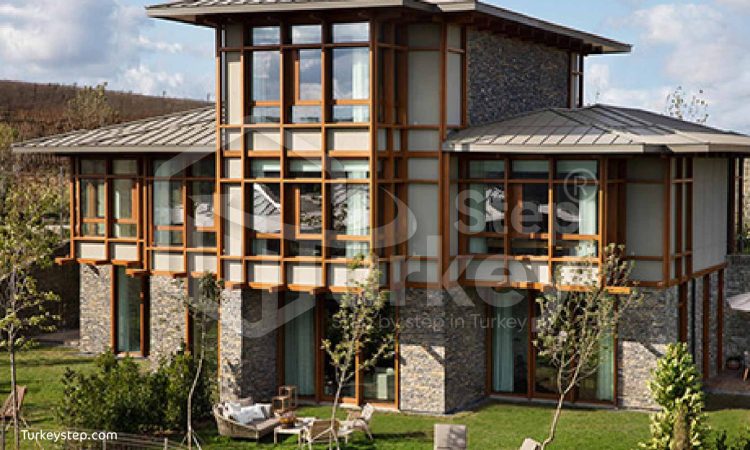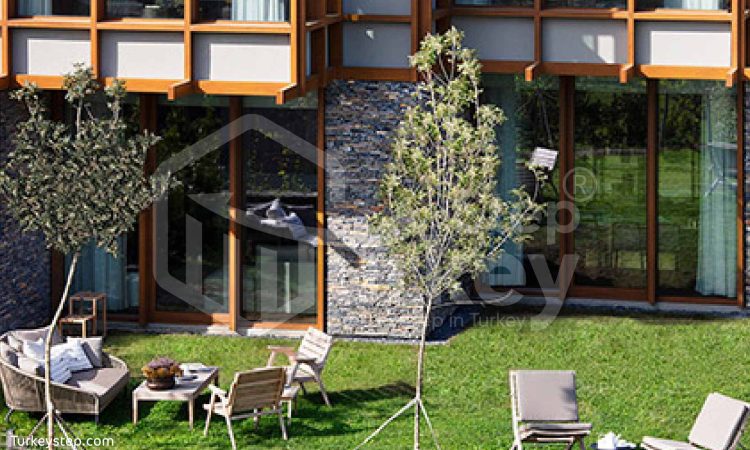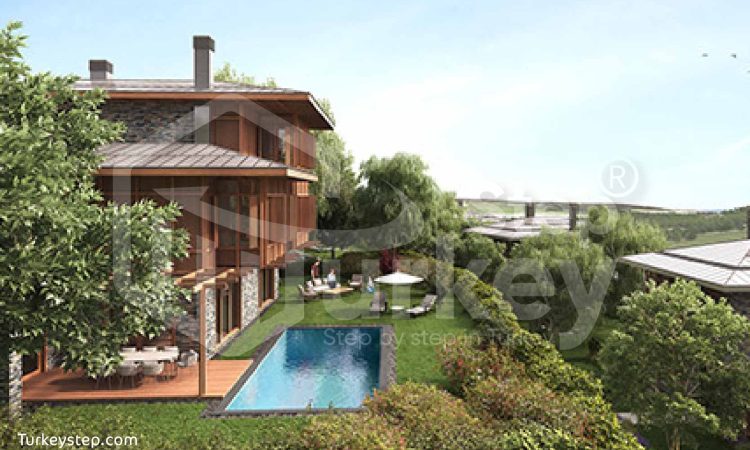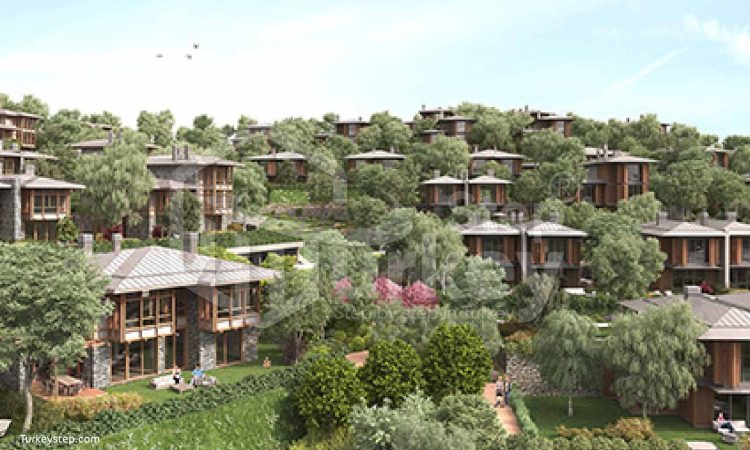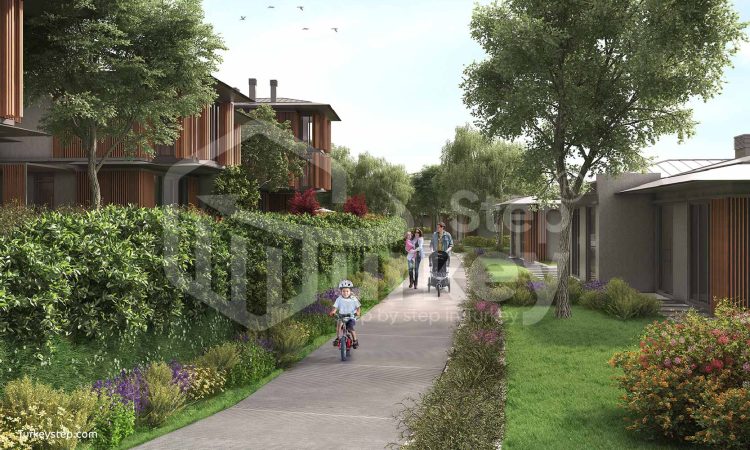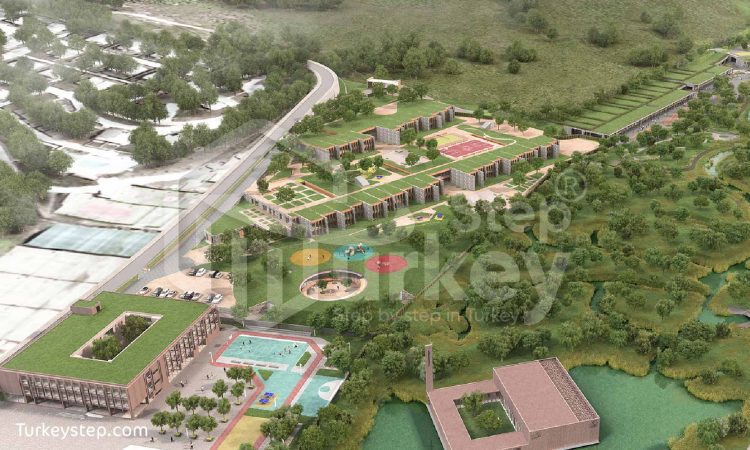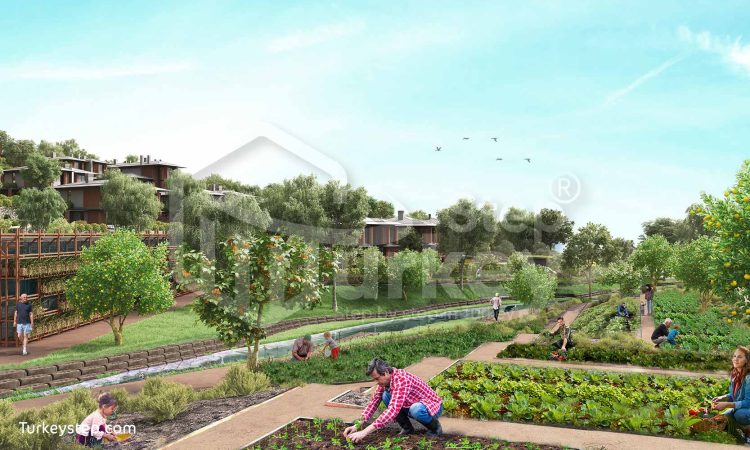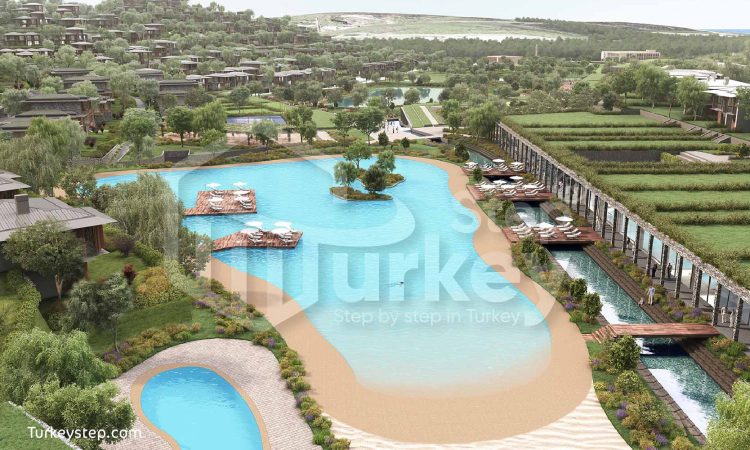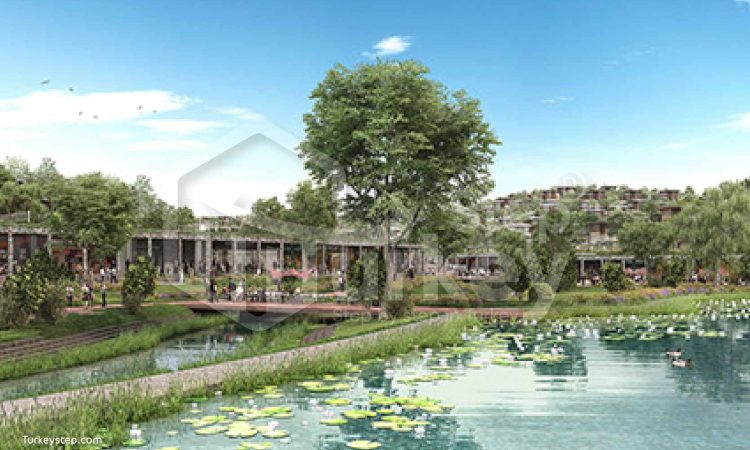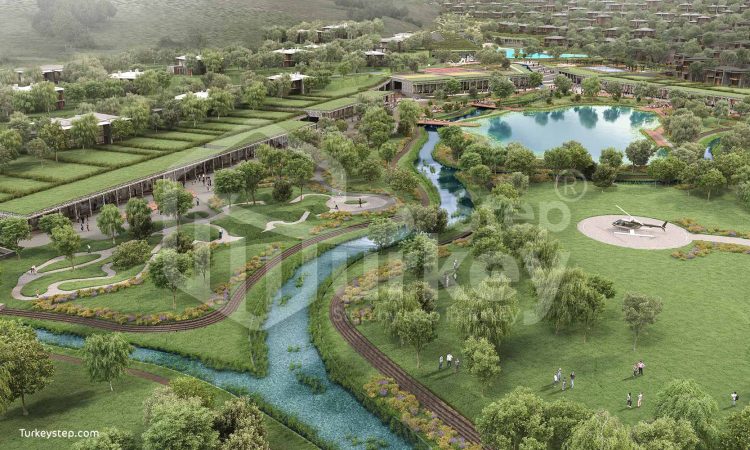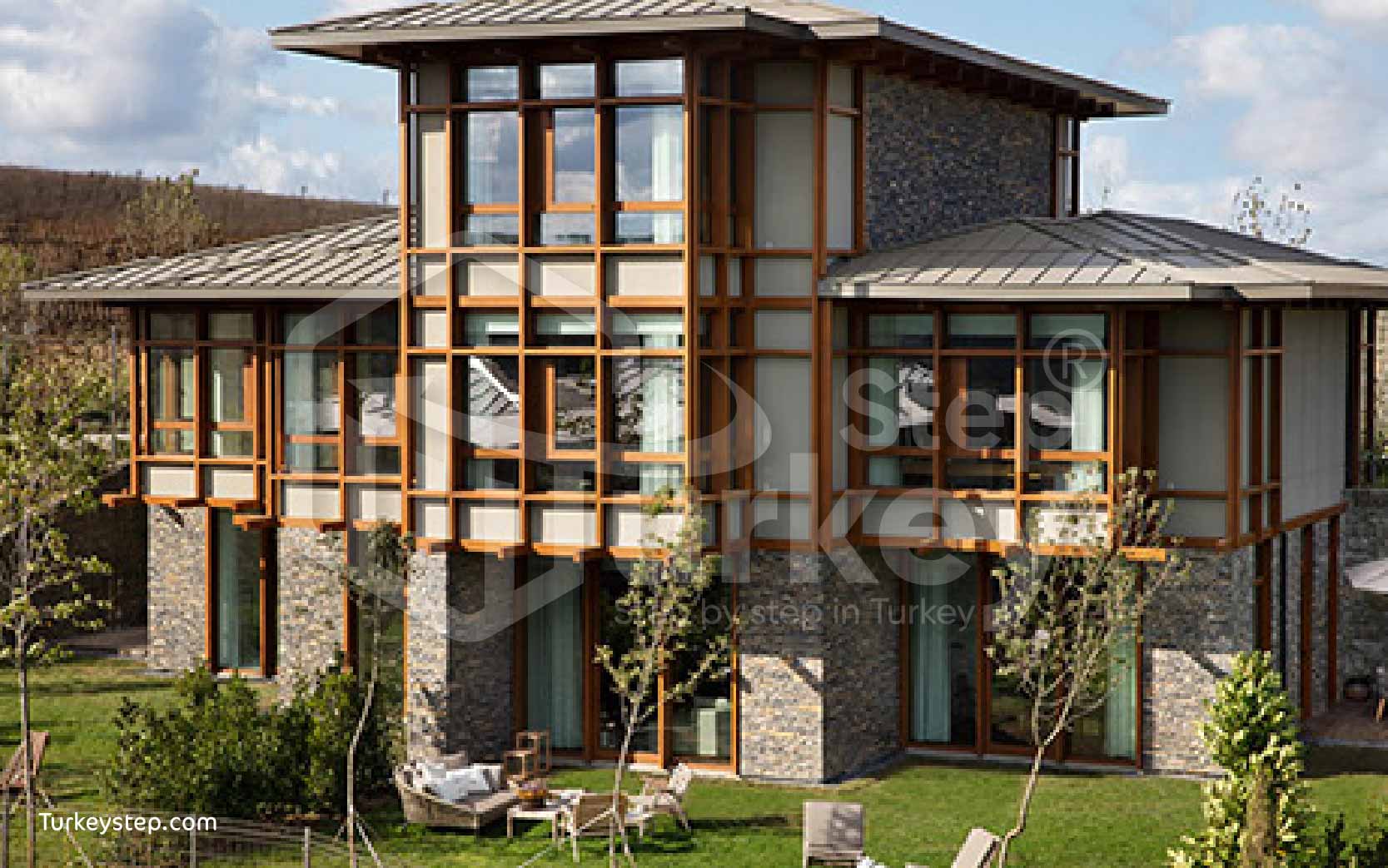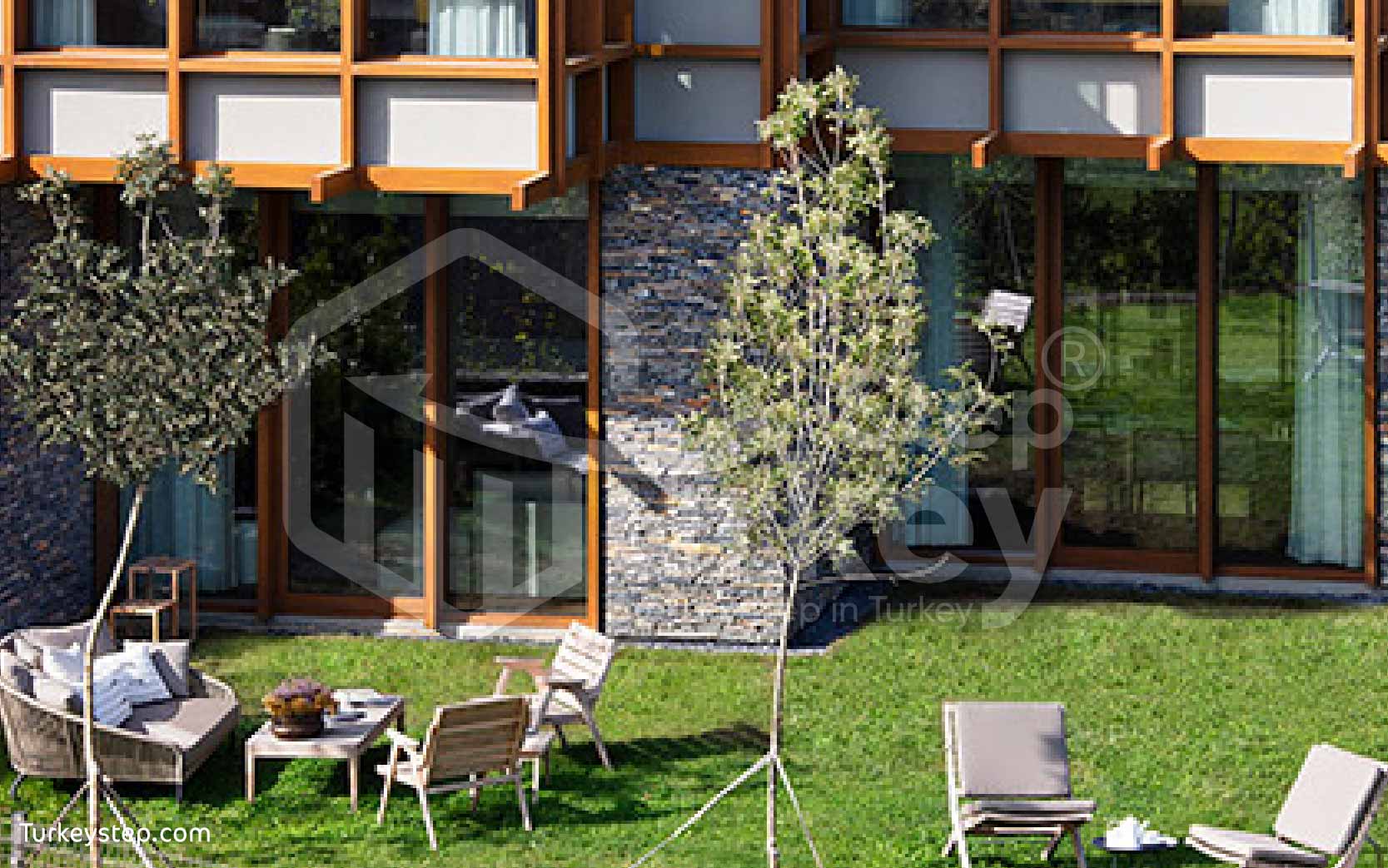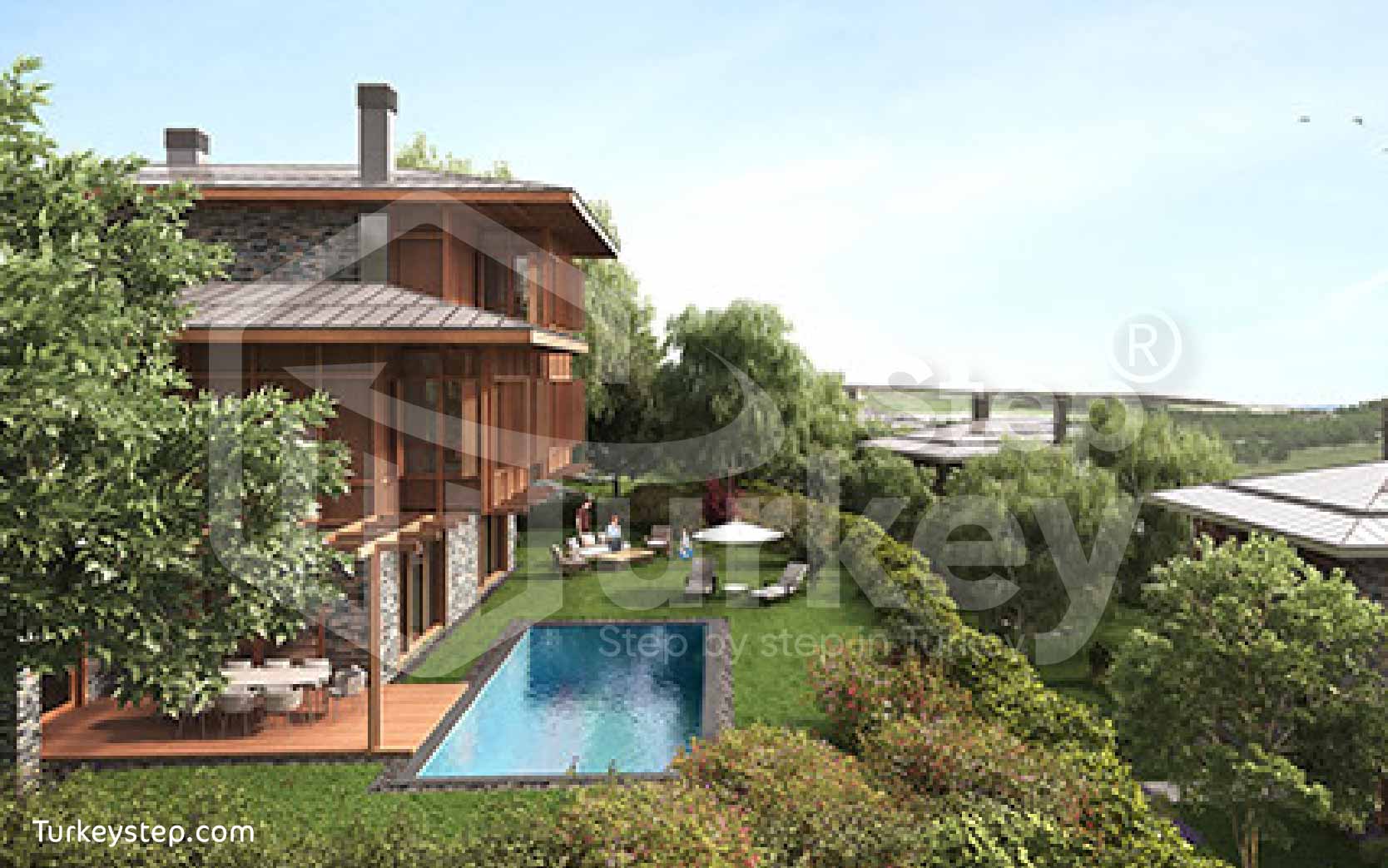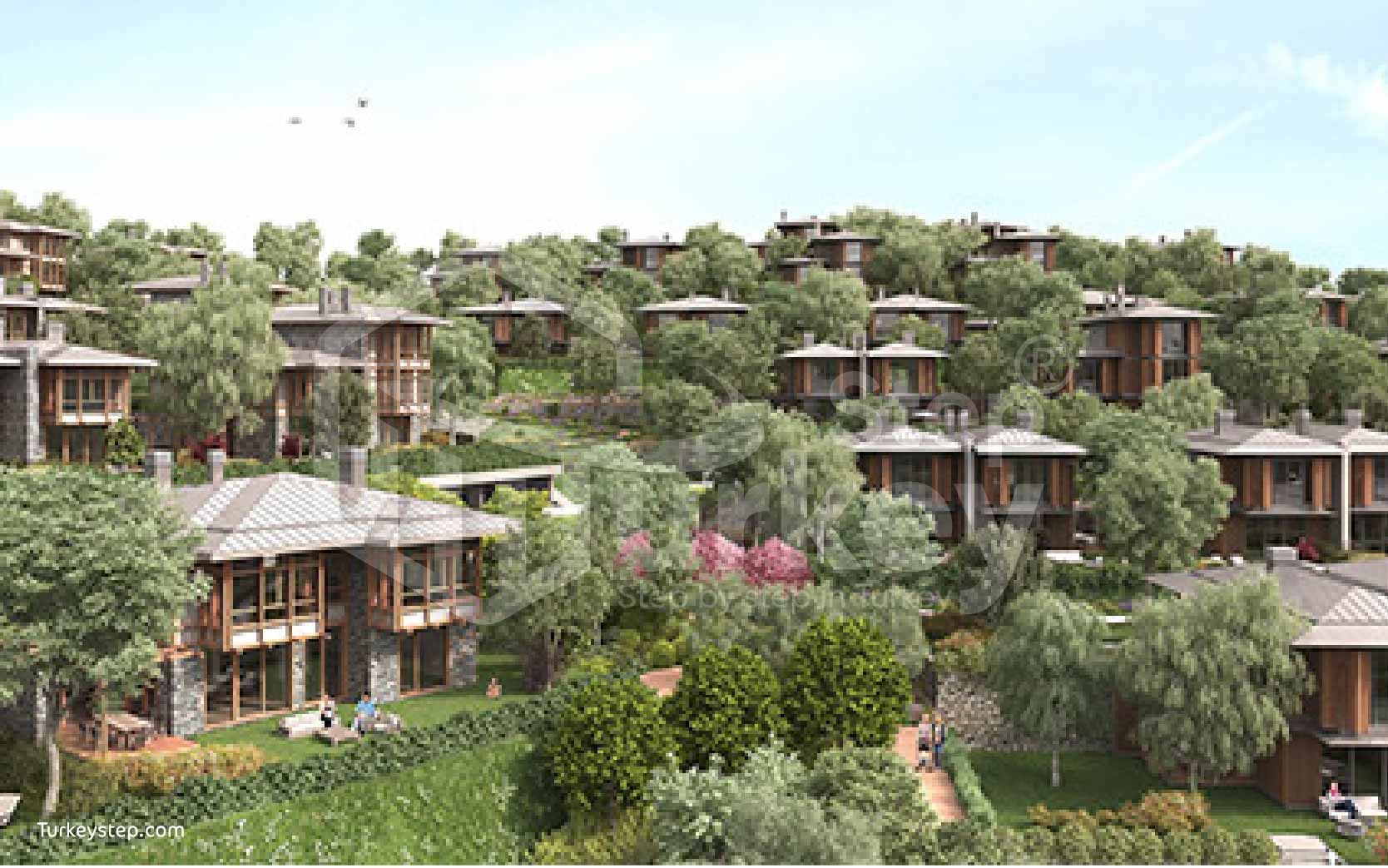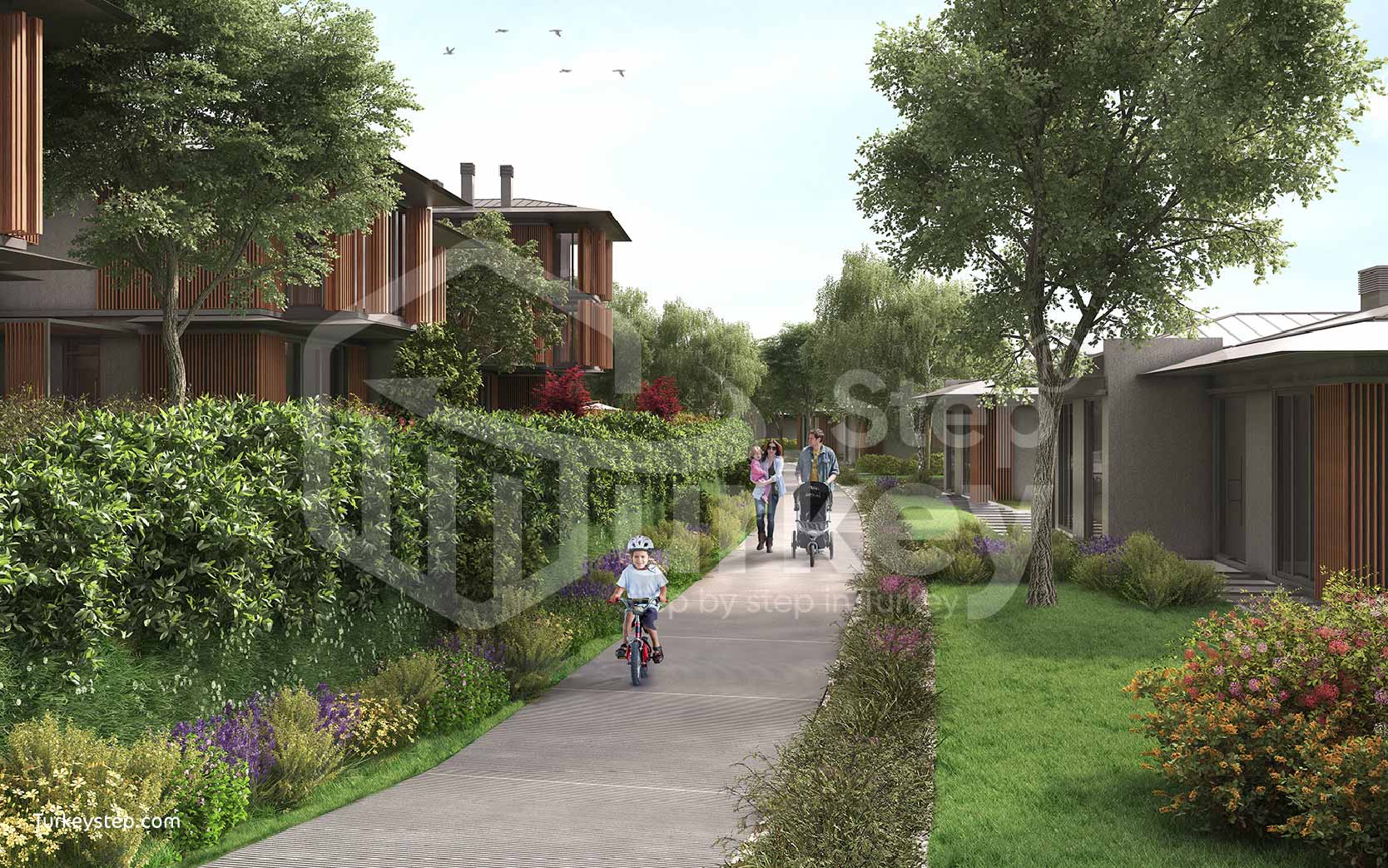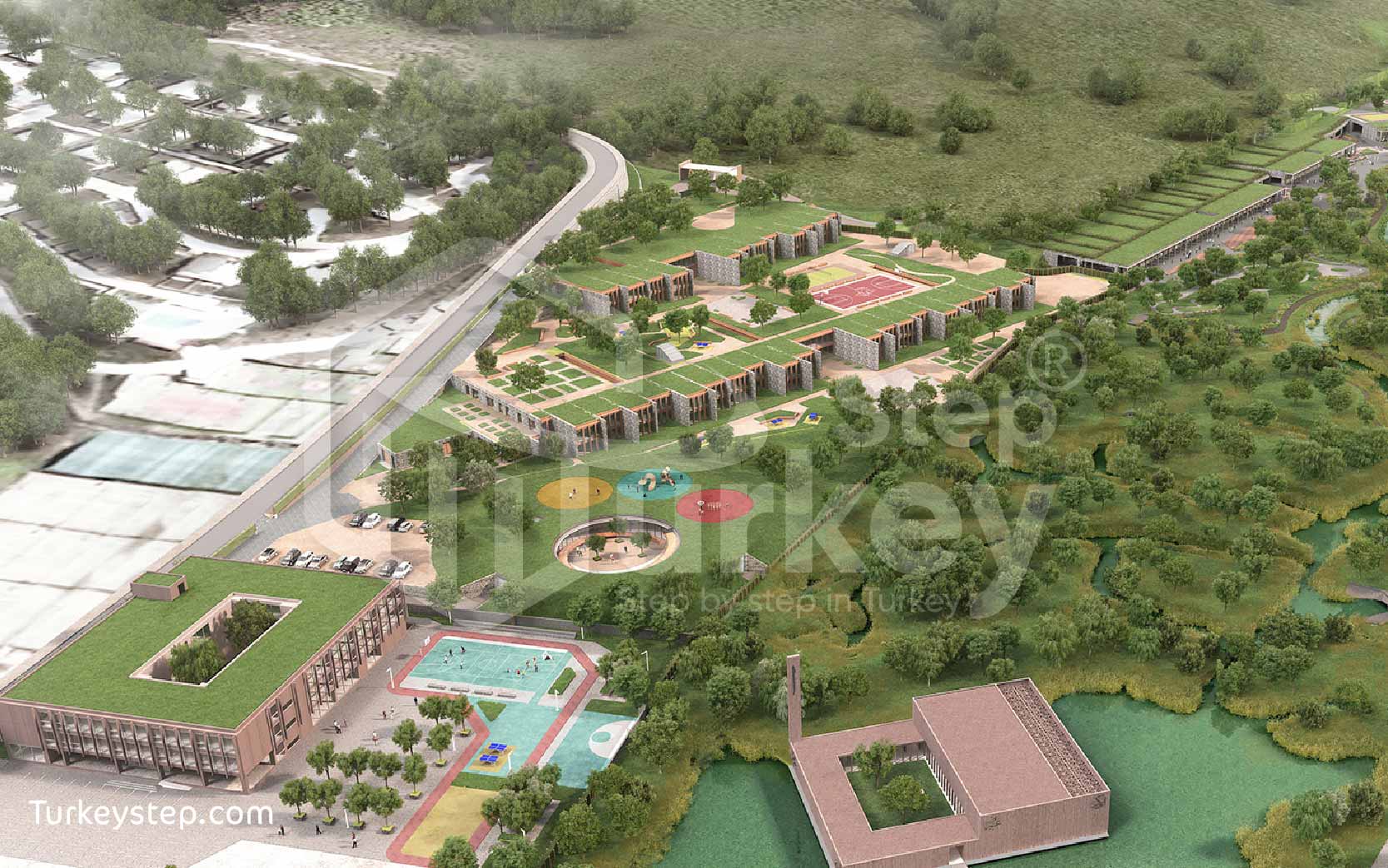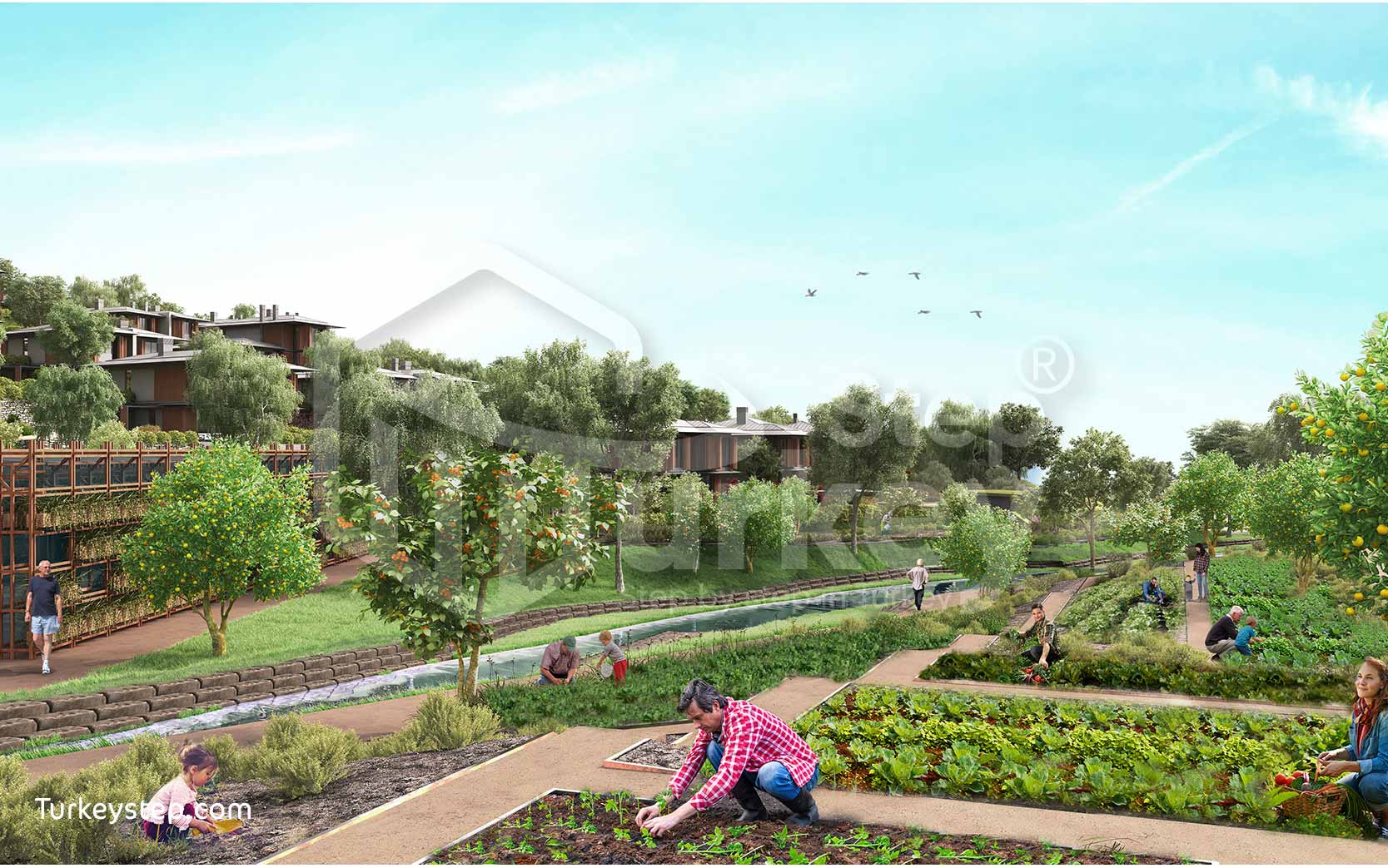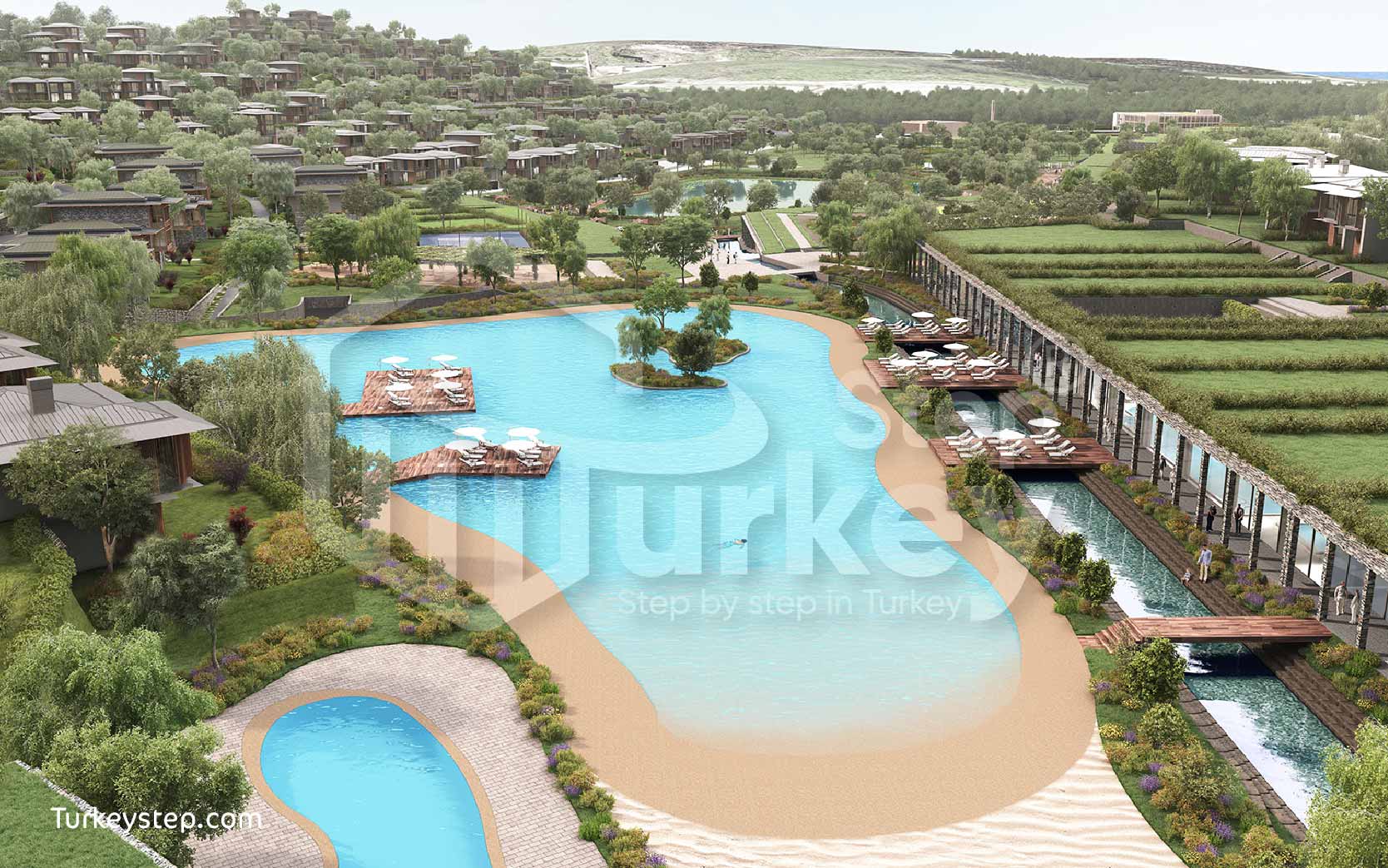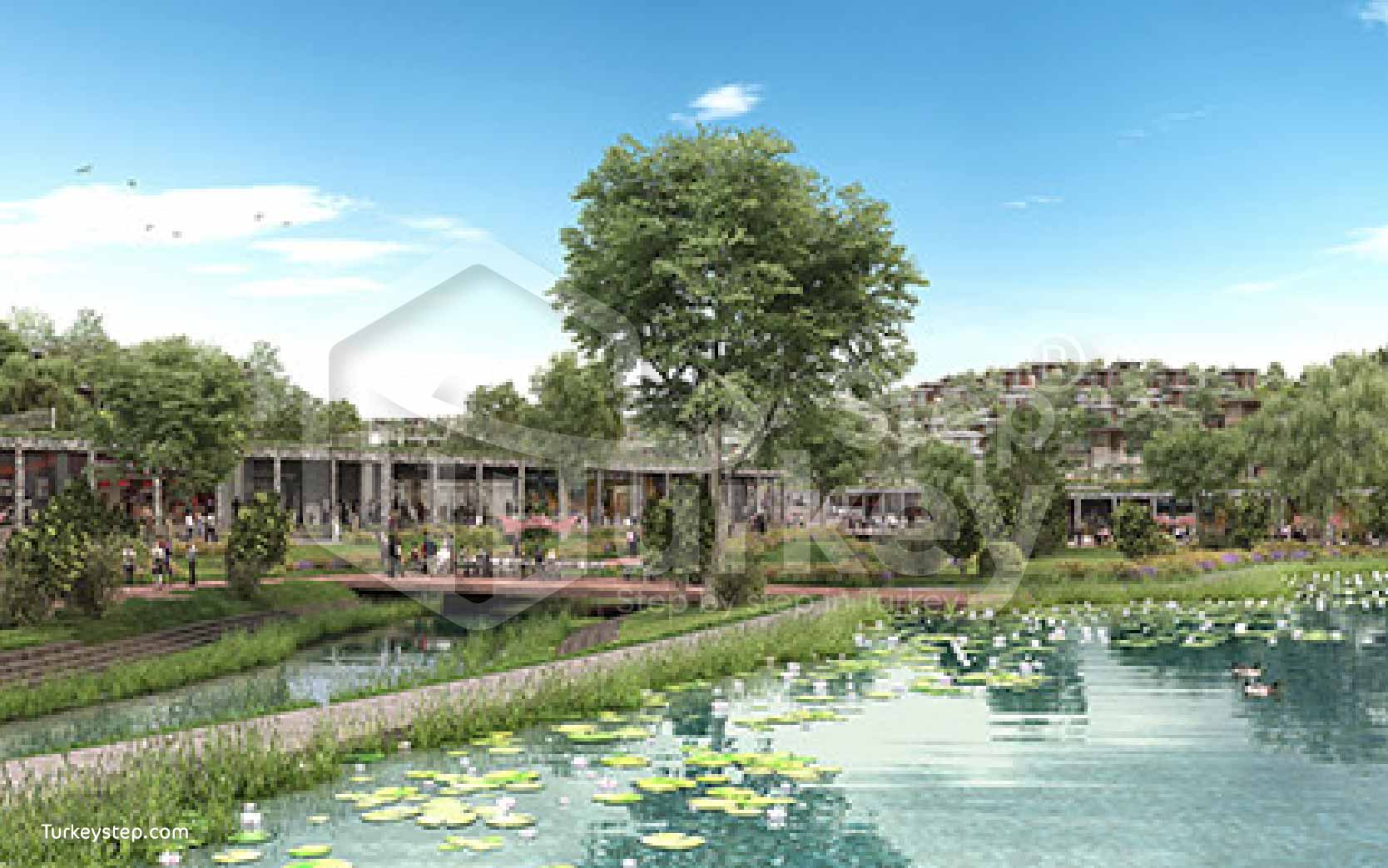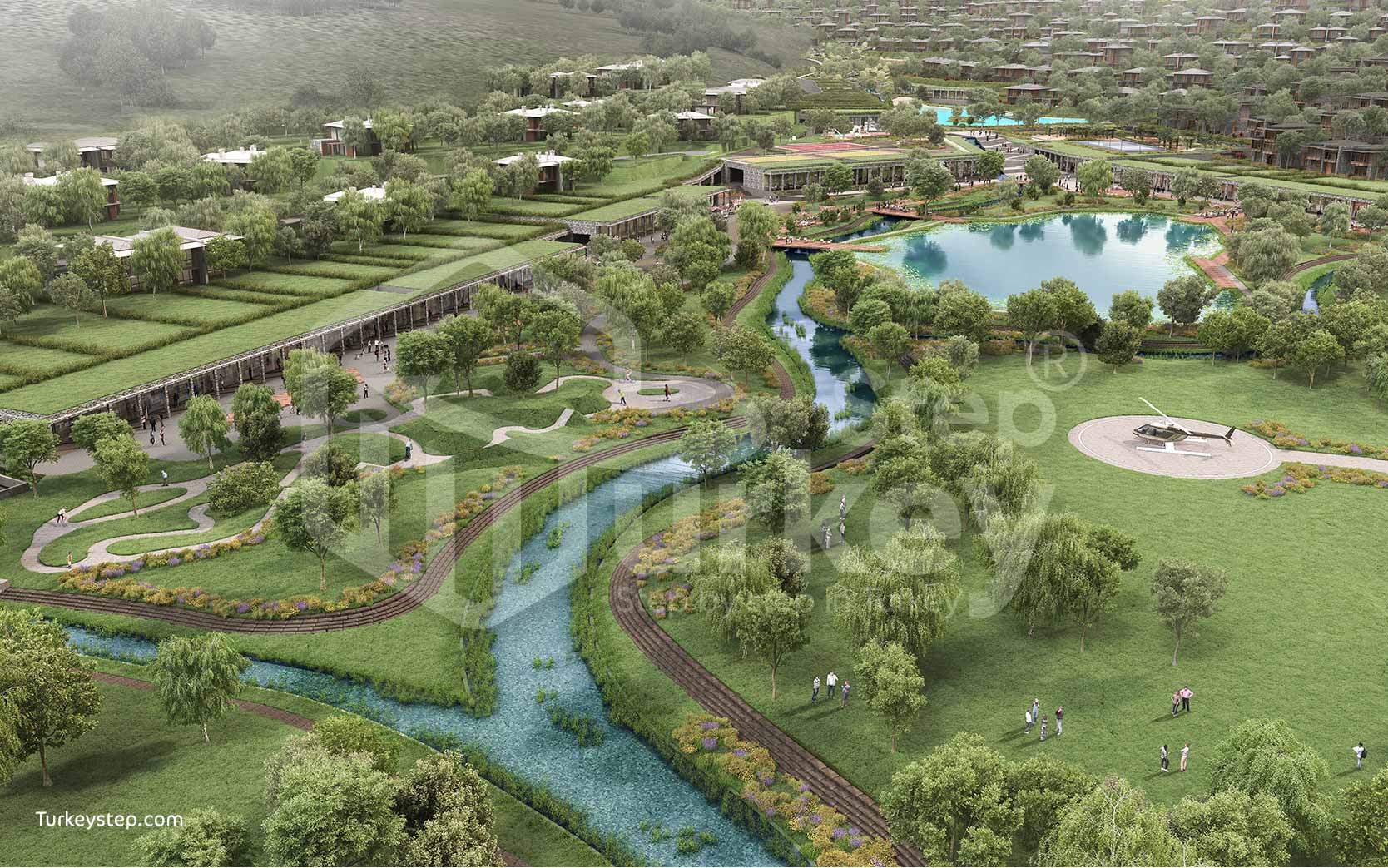 معلومات عن المشروع
Düşler Vadisi Riva Villas Project :
The Düşler Vadisi Riva Villas Project, located in the Beykoz area of the Asian side of Istanbul, in the Riva neighborhood, offers a unique location in Istanbul. It boasts magnificent views of the forests, partial views of the Black Sea, and is far from the noise of the city. It is also in proximity to the Asian side of Istanbul's city center. The Beykoz area is known for its importance in Istanbul's tourism, owing to its lush green forests and the enchanting natural beauty complemented by the turquoise waters of the Marmara Sea and the Bosphorus Strait. Especially the Riva area in Beykoz is famous for its charming greenery and natural beauty, making it one of the key tourist areas in Asian Istanbul, attracting many Istanbul residents during the summer for tourism and leisure, especially due to its mountainous location, which provides cooler summer weather, along with its abundant green hills and the presence of some historical landmarks.
The Riva area is just a few kilometers away from the central Beykoz area and is on the road leading to the famous Şile district on the Black Sea coast in Asian Istanbul. Riva is known for its modern infrastructure and accessibility, making it easy to reach any location in Istanbul. The area includes hospitals, schools, and various government services that benefit the residents of Riva and Beykoz.
Düşler Vadisi Riva Villas Project | General Information about the Project:
The Düşler Vadisi Riva Villas Project is a luxury residential project currently under construction, developed in collaboration with the government-owned Emlak Konut company and Toki Construction, which has become one of Turkey's prominent government construction companies, proven by the durability of their buildings during the Kırşehir earthquake and subsequent earthquakes in the region. The project is situated in a unique location with captivating views of the green forests, lush mountains, and partial views of the Black Sea. The villas enjoy a serene atmosphere and clean air, making it an ideal place for those who prefer to live in a peaceful and clean environment, away from the hustle and bustle of city life. In addition, it's close to the city center of Istanbul and the Beykoz area in Asian Istanbul. The project is conveniently located near highways, just minutes away from the third Bosphorus Bridge in Istanbul and the Black Sea coast. Moreover, it's a short drive to the famous Black Sea coastline with its lush greenery and crystal-clear waters.
The Düşler Vadisi Riva Villas Project is being developed on a vast land area, covering a total area of 1,157,000 square meters, divided into 8 hills and three phases, with a total of 1,400 luxurious villas. These villas come in various styles and sizes, each with its private garden, and they offer a range of recreational and social services within the project. The project incorporates 70% green spaces and water features in the total project area. The construction phases are as follows:
– Phase 1 consists of 509 villas and was delivered on December 20, 2021.
– Phase 2 comprises 199 villas and is scheduled for delivery on June 1, 2024.
– Phase 3 includes 692 villas and is expected to be delivered on June 1, 2026.
The Düşler Vadisi Riva Villas Project is considered one of the most prestigious villa projects in Istanbul, offering a unique living experience with a promising return on investment. The project is also suitable for those interested in obtaining Turkish citizenship through real estate investment in Istanbul.
Features of Düşler Vadisi Riva Villas Project :
– Located in the Riva area of Beykoz on the Asian side of Istanbul.
– Close to major highways and transportation options.
– Only minutes away from the Bosphorus Bridge and the third bridge in Istanbul.
– Just a short drive to the Black Sea coastline.
– Proximity to various transportation options and bus stations.
– Near renowned hospitals, universities, and schools in Beykoz.
– Several markets and shopping malls are in close proximity.
Düşler Vadisi Riva Villas Project Features :
The Düşler Vadisi Riva Villas Project offers a wide range of features and amenities for its residents. These features include:
– 24/7 security and surveillance.
– CCTV cameras for enhanced security.
– Earthquake-resistant construction.
– Modern insulation systems for energy efficiency.
– Ample parking space.
– Automatic fire extinguishing system.
– Fire and smoke alarms.
– A private wildlife park and a 270,000 square meters forest.
– A 14,000 square meters shopping center.
– A 14,000 square meters area for social facilities.
– 5 swimming pools.
– Gym and fitness center.
– Spa area.
– Basketball court.
– Football field.
– Volleyball court.
– Tennis court.
– Shooting ranges.
– Horse riding track.
– A 72,000 square meters garden.
– A private school covering 20,000 square meters.
– Government school (8,000 square meters).
– Medical clinic (Acibadem) located 2,000 meters away.
– Children's playground covering 4,000 square meters.
– Blue Lagoon (a private swimming pool) covering 4,000 square meters.
– A 25,000 square meters lake.
– A modern mosque with a pond.
– A dedicated helicopter station.
– A 15,000 square meters agricultural area.
– Private parking spaces for each villa.
These features provide a luxurious and comfortable living environment for the residents of the Düşler Vadisi Riva Villas Project, making it a unique and attractive place to call home in Istanbul.
Features of the Villas:
– Villa types include 3+1, 4+1, 4+2, 5+1, 5+2, and 6+1.
– Villa sizes range from 192 square meters to 495 square meters.
– Prices start at 20,000,000 Turkish Lira.
– Payment options include cash and installment plans.
If you are interested in purchasing an apartment or villa in Istanbul
Please click here to chat directly with our customer service via WhatsApp.
Amenities

Internet

Central heating

barbecue

Gym

swimming pool

Bodies of Water

Children's area

football

Basketball

Tennis

Cinema

City view

Lake view

Earthquake resistant

Fire fighting system

Jacuzzi

Turkish bath

sauna

Security

security cameras

Close to hospitals

Close to mosques

close to the sea

Close to transportation

Close to malls

Close to airports

Wide green spaces

Walking and sports trails

parking

Project state

unfer counstraction

Number of apartments

1400

Bedrooms

3

Area

192

Baths

3

Living room

1

Location

Beykoz

Delivery date

2024
3+1
Beds

03

Baths

03

180 - 195 م2