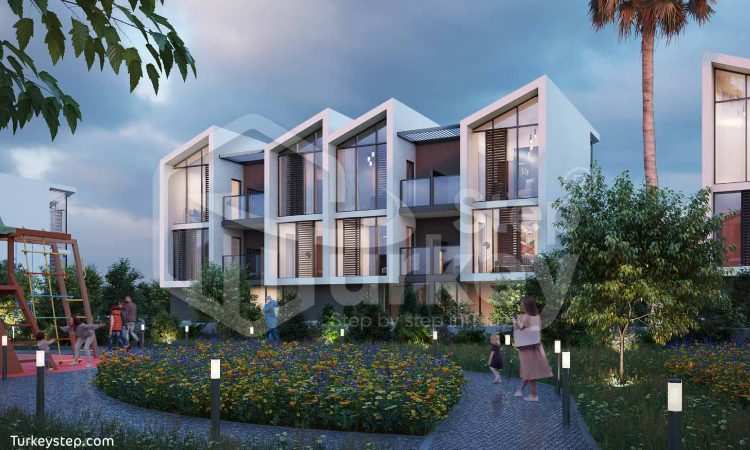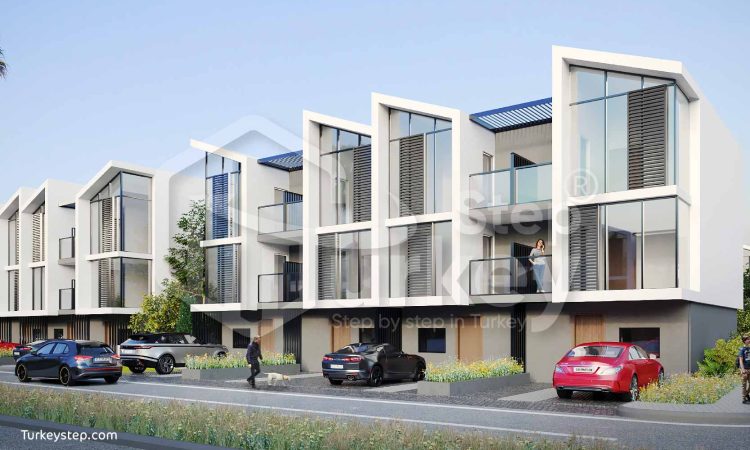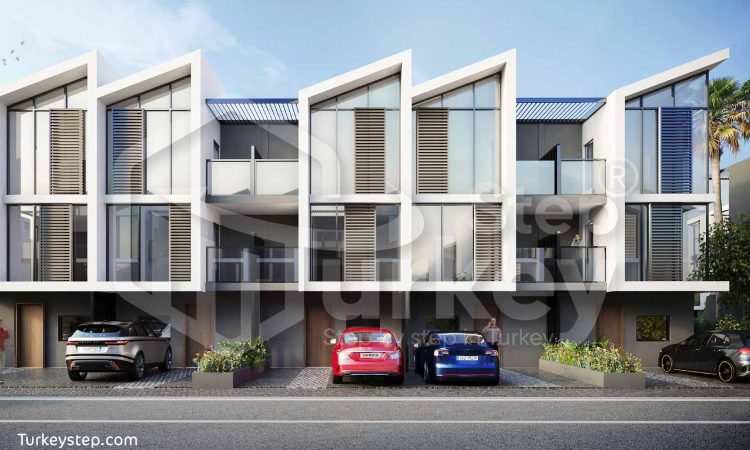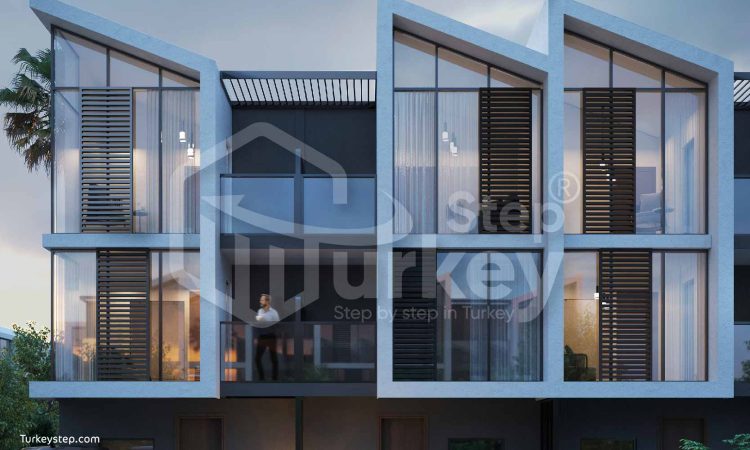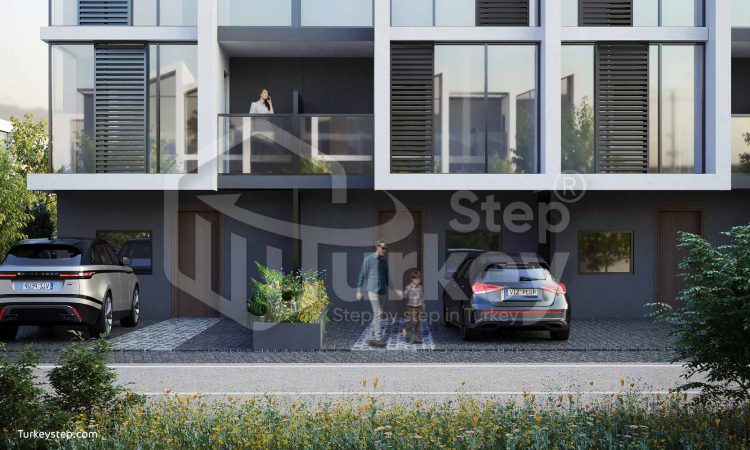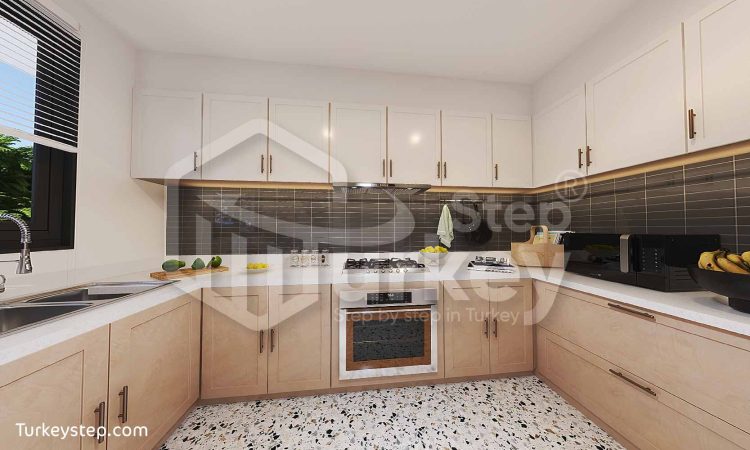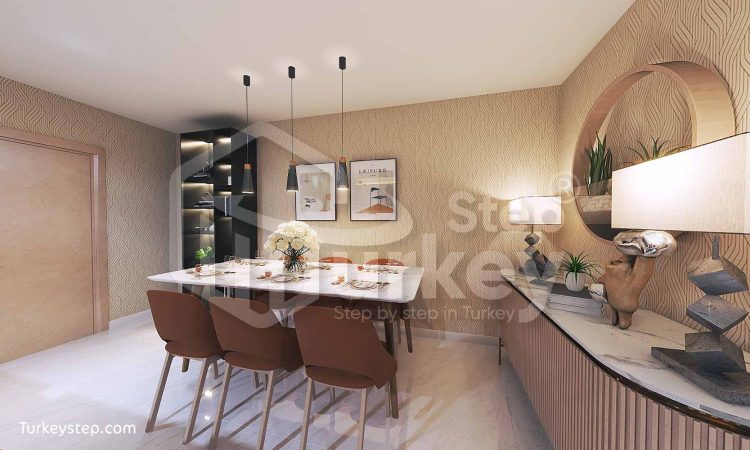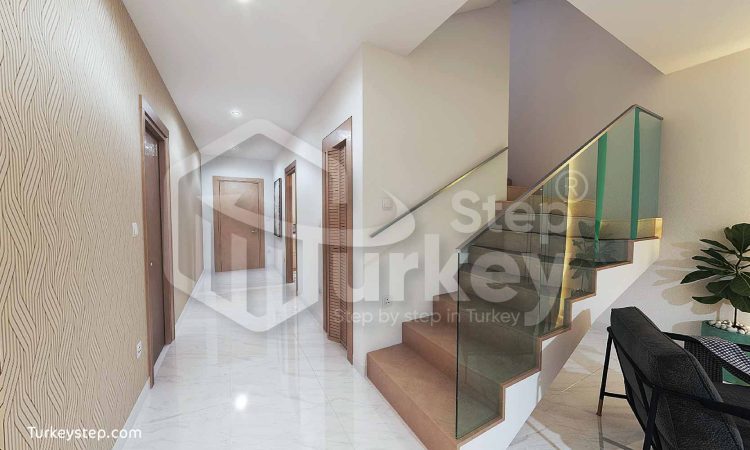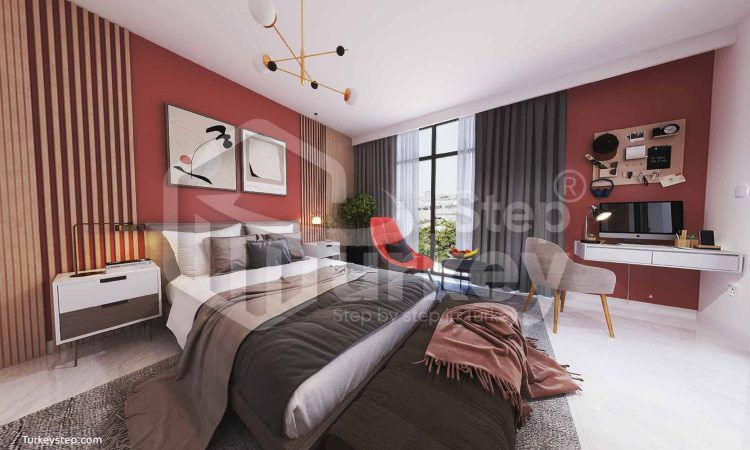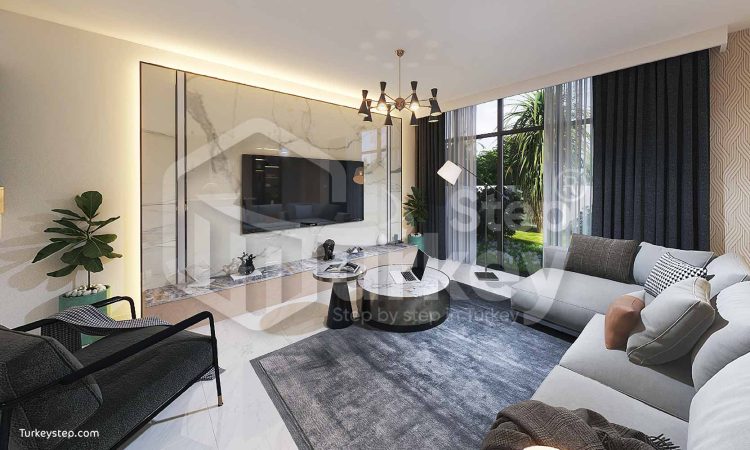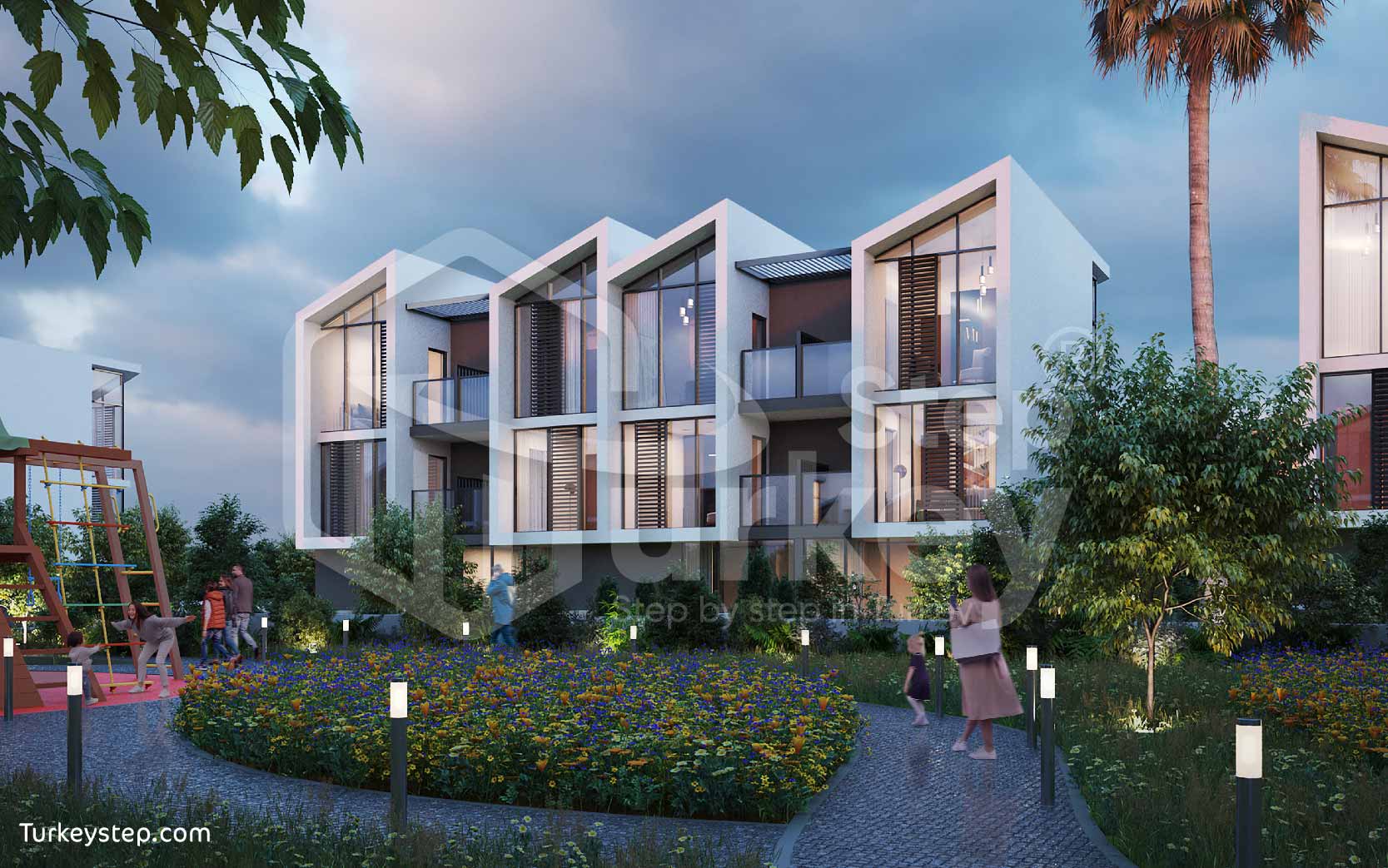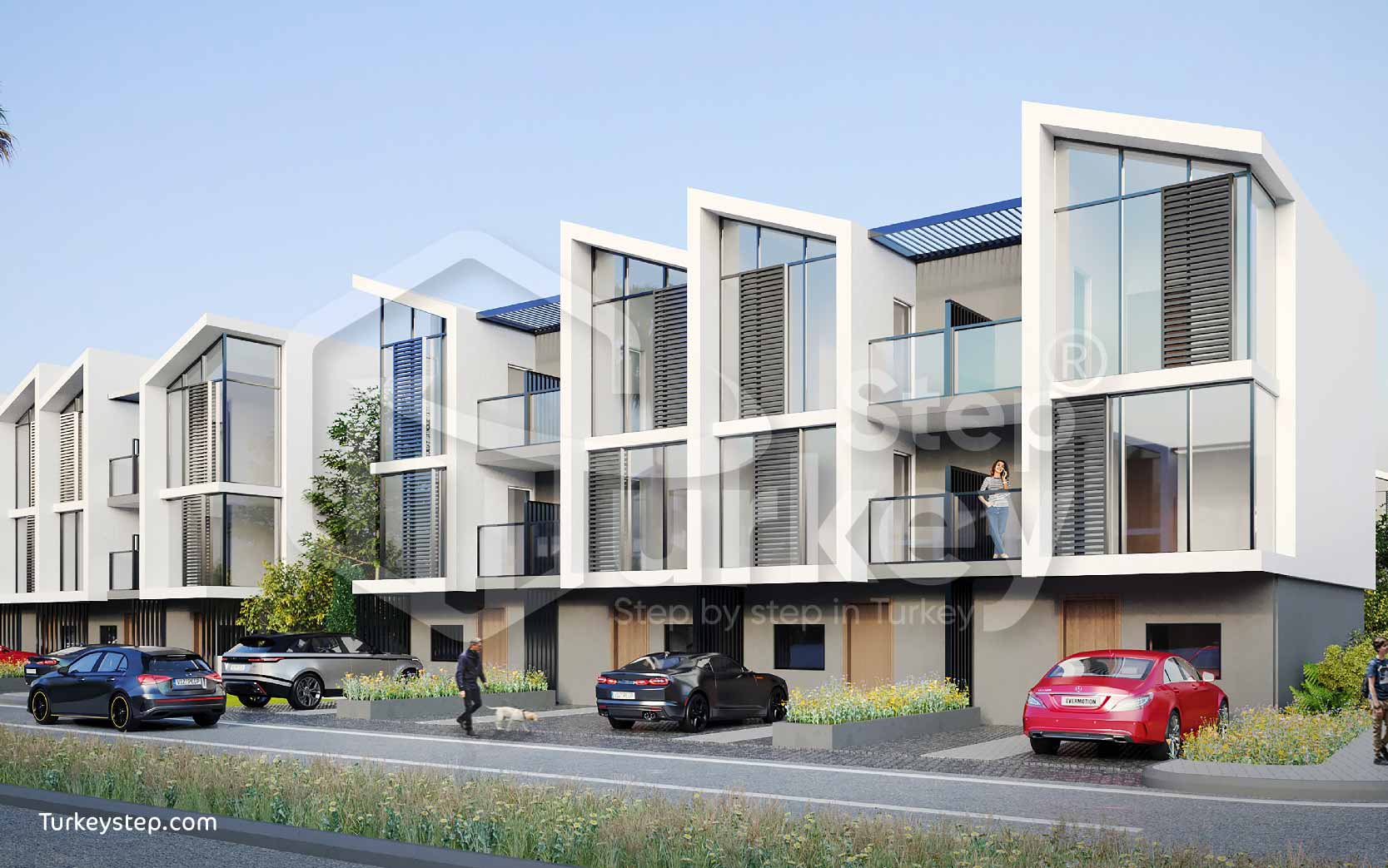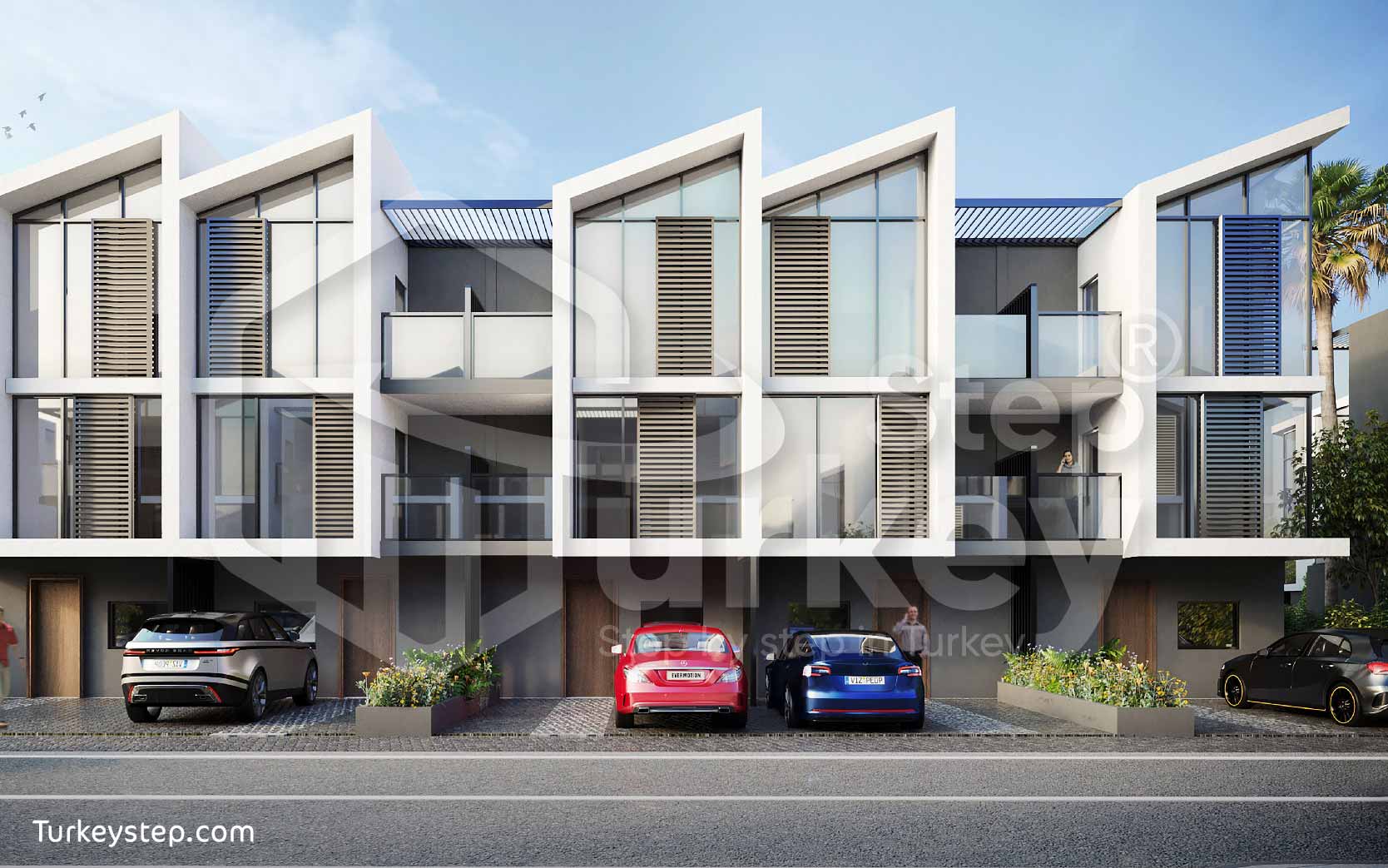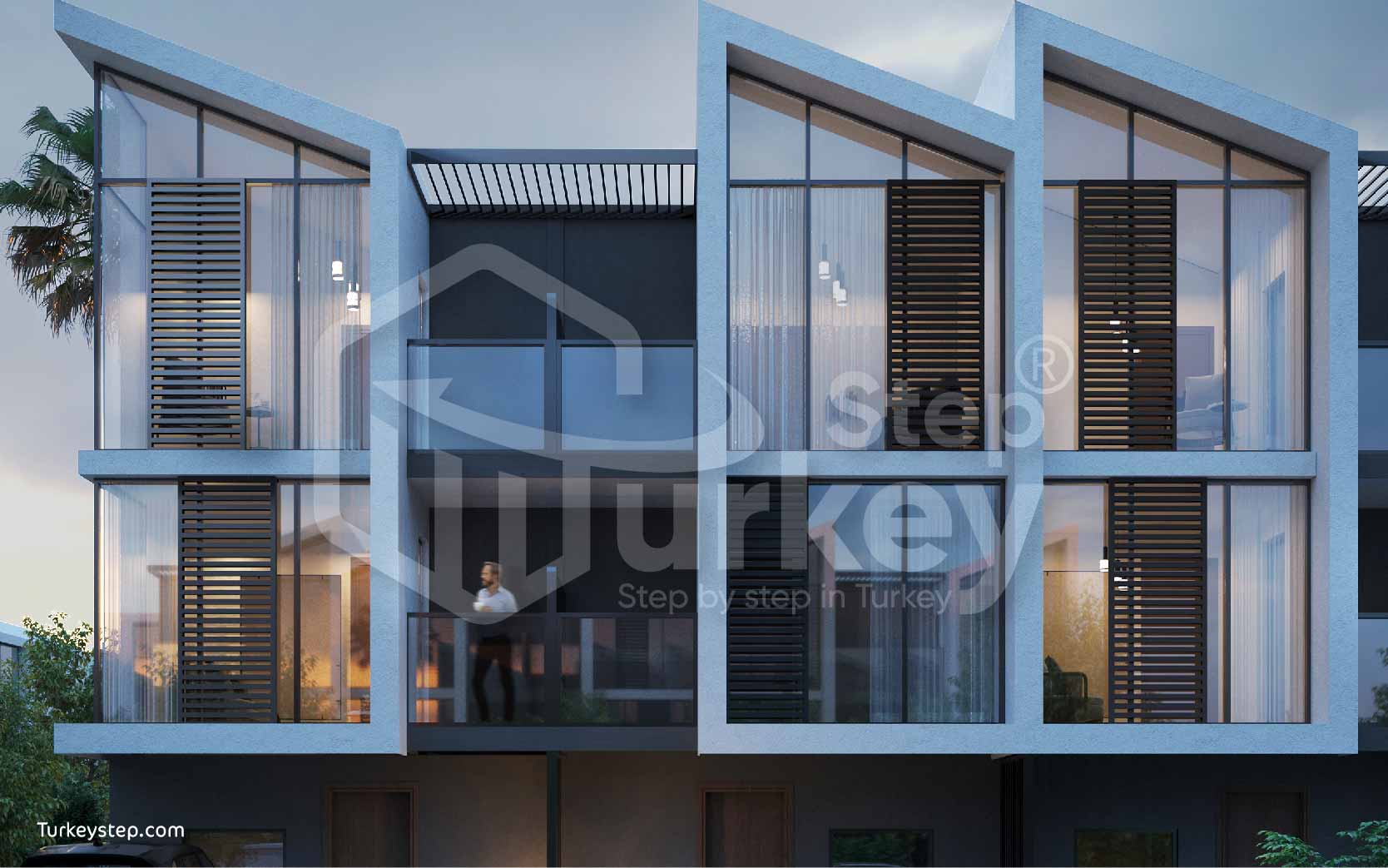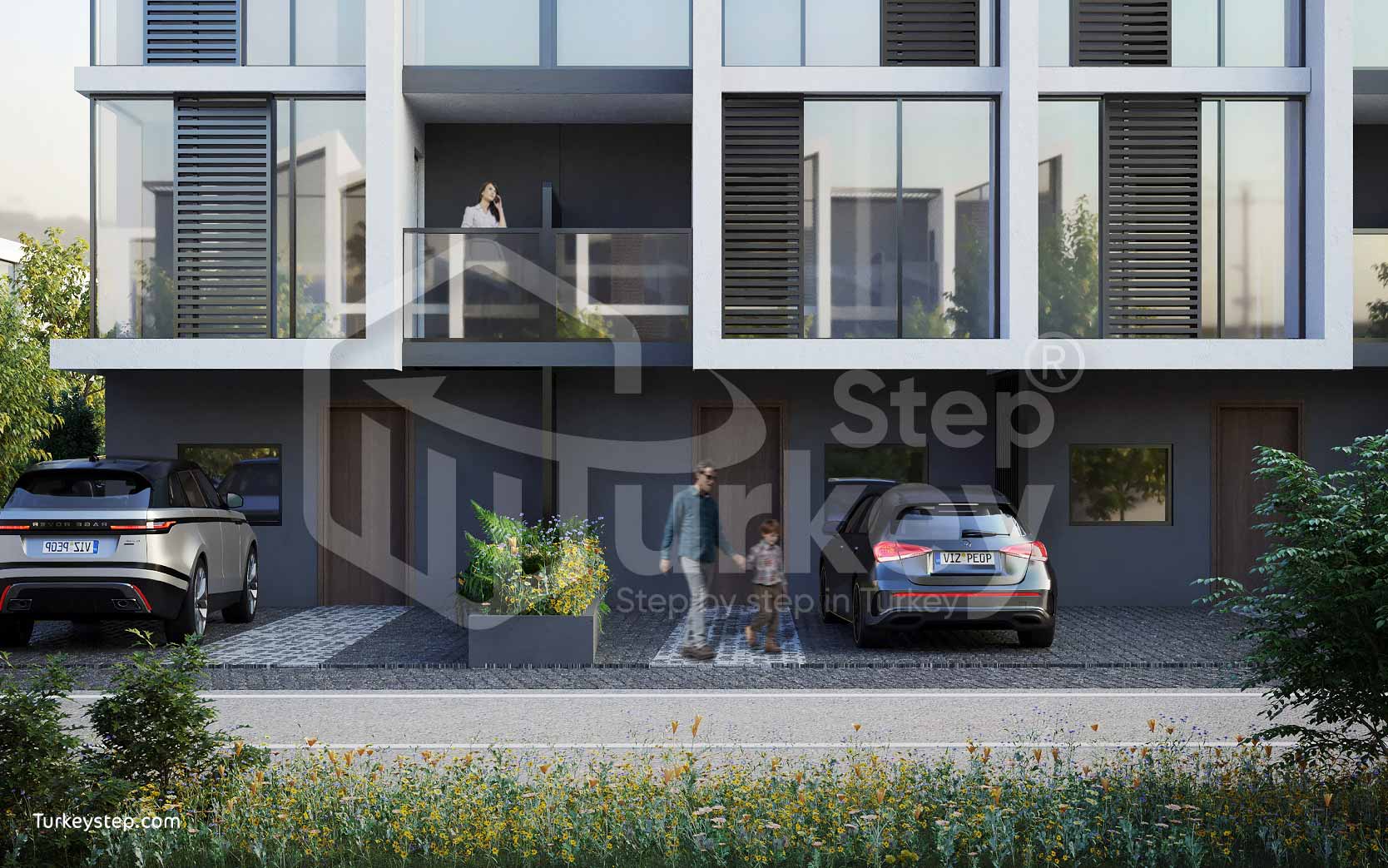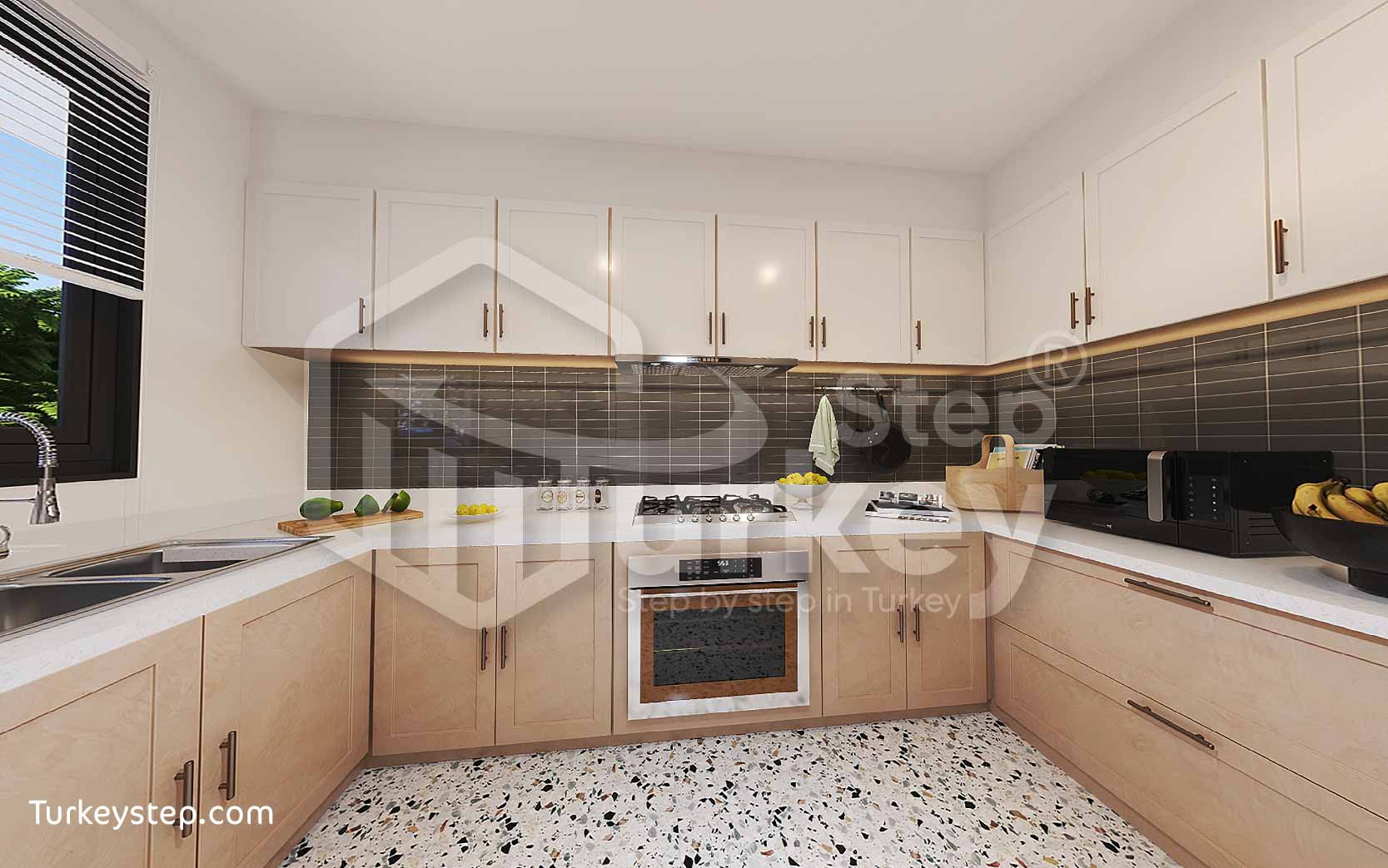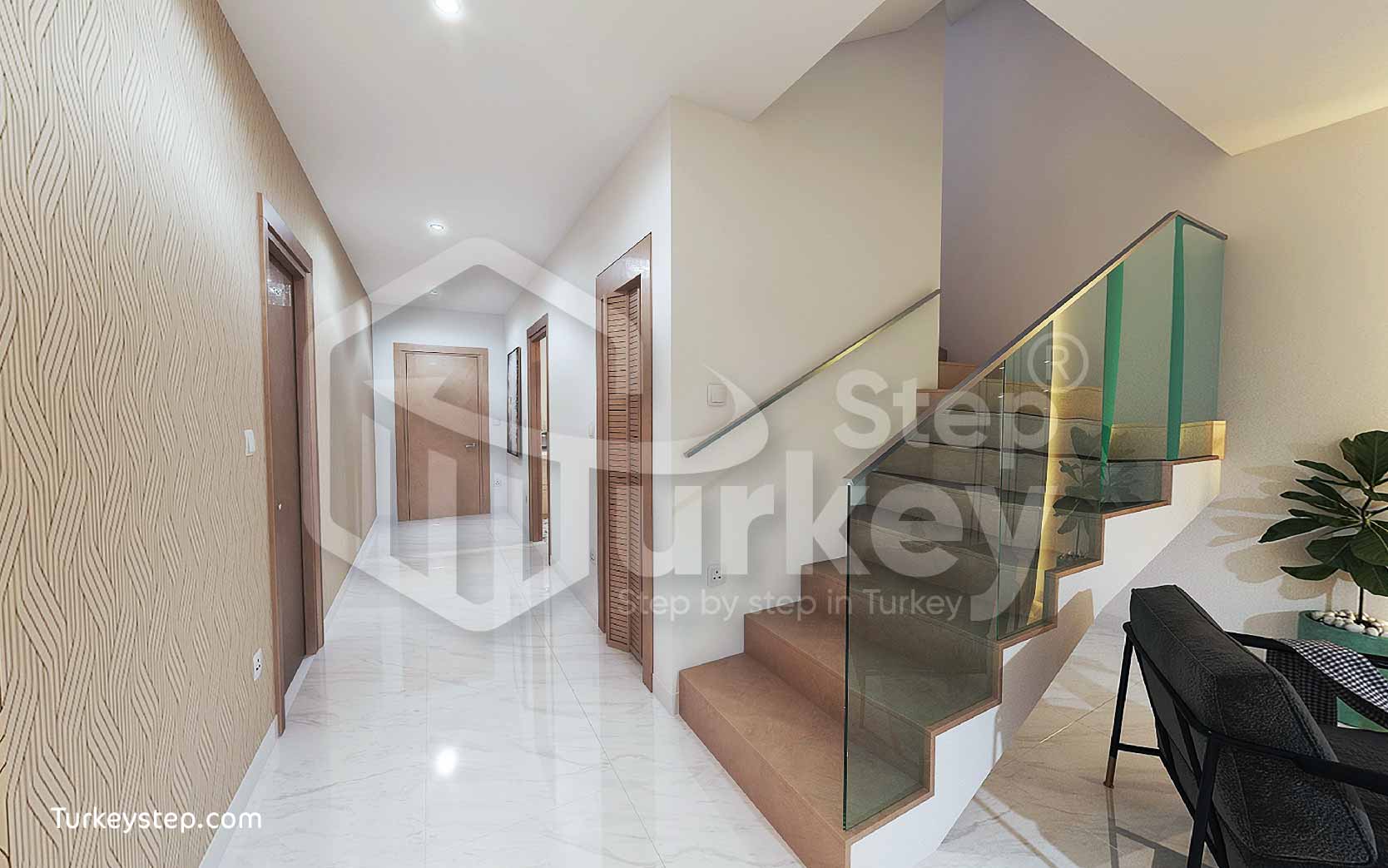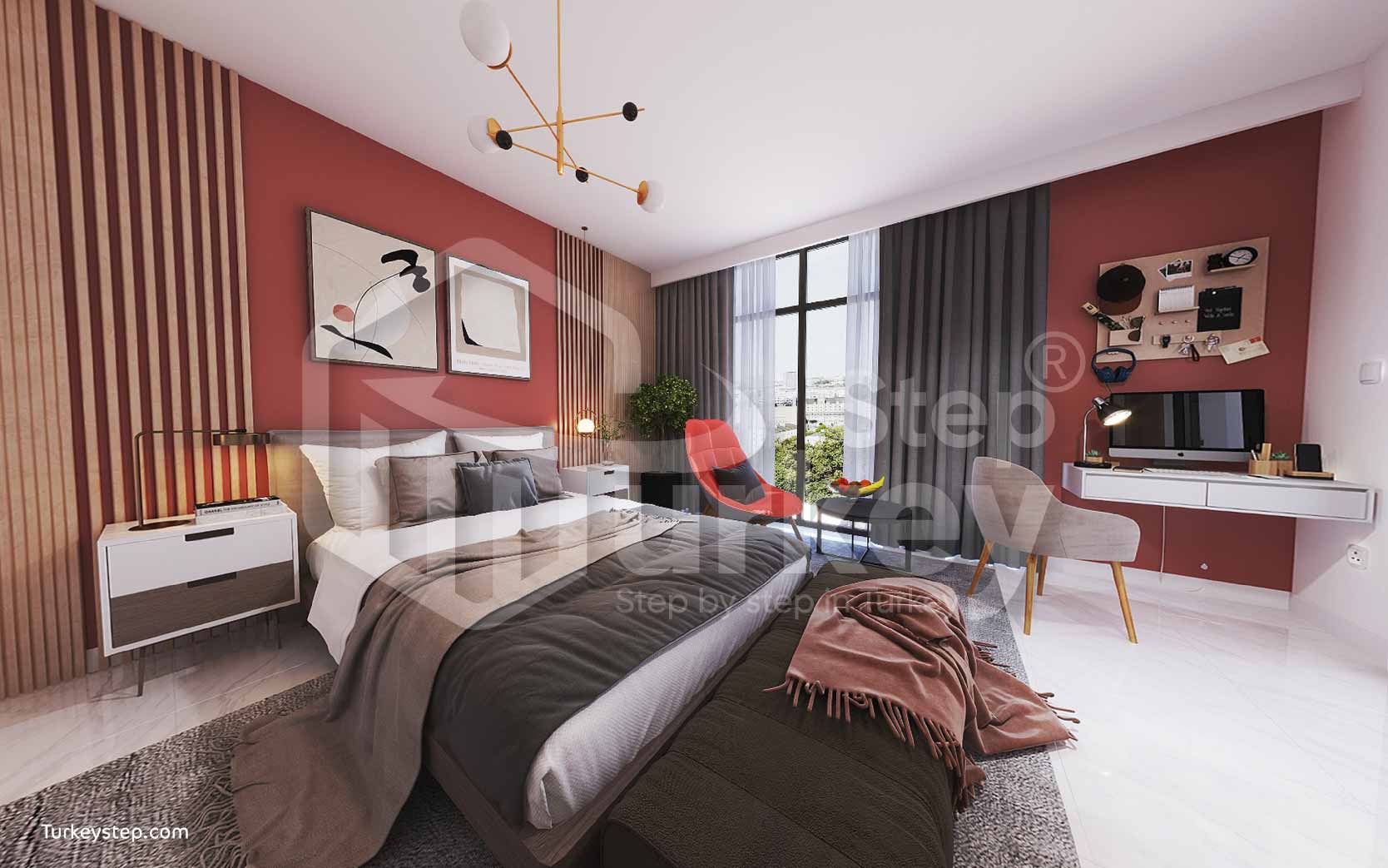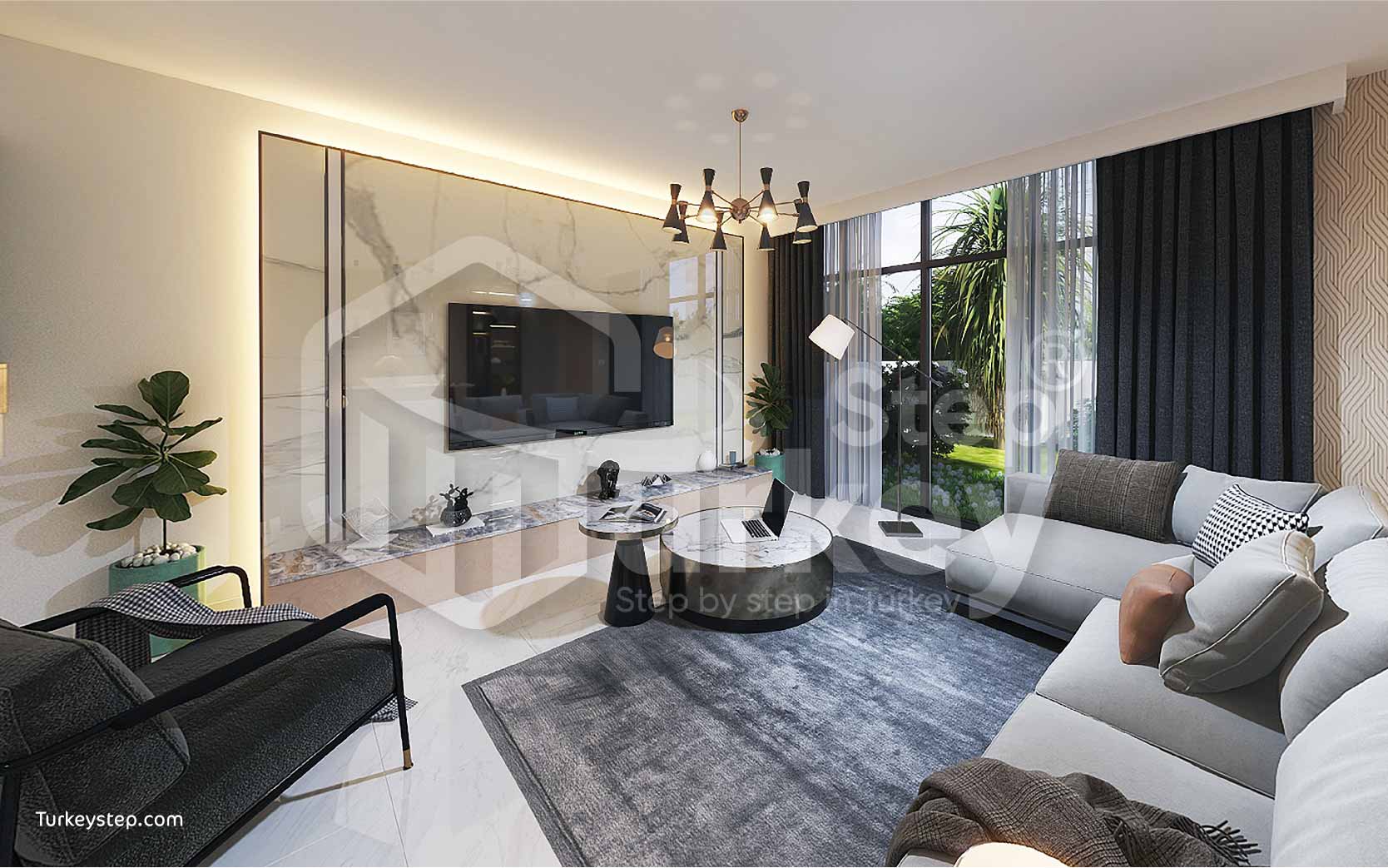 معلومات عن المشروع
Silvana Villas Luxury Villas for Sale in Başakşehir Istanbul :
Silvana Villas is a luxury villa project for sale in Başakşehir, Istanbul, and it is one of the most recent and renowned areas in Istanbul. It's considered one of the top modern residential and investment areas in the city. Başakşehir is notable for its strategic location at the heart of Istanbul and its ease of access to various parts of the city. It is recognized for its modern and advanced infrastructure. Başakşehir is a newly developed city in itself, featuring large-scale residential projects, modern public parks, international schools, major hospitals, as well as Turkey's largest Olympic stadium and Europe's biggest medical city, making it a well-known destination for medical tourism from across Europe and the Middle East. It also hosts Europe's largest botanical garden. Furthermore, Başakşehir is connected to the E80 highway, which links the European and Asian sides of Istanbul, connecting all Turkish states with Istanbul and extending its reach to Europe.
Başakşehir is one of the most promising investment areas in Istanbul, making it the first choice for investors looking to buy property or invest in Istanbul. It is one of the latest areas in Istanbul, nearest to the city center, and it offers the latest residential projects, special services, and modern contemporary designs.
"Silvana Villas | General Project Details :
Silvana Villas SILVANA is a unique luxury villa project for sale in Başakşehir, Istanbul, with a distinctive Italian design, the first of its kind in Turkey. It features innovative, creative ideas not previously used in Turkey. The project stands out with its modern architecture, creative and unique design, and high-end luxury, making it an excellent opportunity for those seeking comfortable, luxurious, and upscale housing in one of Istanbul's most important residential neighborhoods. The villas are built with the latest earthquake-resistant construction techniques, using the best insulation materials.
The Silvana Villas SILVANA project is being developed on a vast land area of 48,000 square meters. It consists of 232 luxurious residential villas with high-quality finishes, featuring three floors, spacious gardens, parking spaces, and terraces with distinctive views from each room. Each villa includes an en-suite bathroom for every bedroom and a guest bathroom. High-quality, double-glazed windows are designed to minimize sound transmission, ensuring peace and comfort. The project offers all the recreational and social services with the highest level of luxury, safety, and 24/7 surveillance.
The Silvana Villas SILVANA project is the largest residential investment project of its kind in Turkey and has a high real estate valuation. It is suitable for those looking to obtain Turkish citizenship through property investment.
"Features of Silvana Villas SILVANA":
– 24/7 security and surveillance.
– CCTV cameras for enhanced security.
– Earthquake-resistant construction.
– Modern insulation systems for energy efficiency.
– Ample parking space.
– Automatic fire extinguishing system.
– Fire and smoke alarms.
– Elevators.
– Swimming pools.
– Fitness center.
– Children's playground.
– Sauna.
– Spacious green areas and attractive water features.
– Barbecue area.
– Basketball court.
"Villa Features":
– Villa types: 4+1.
– Villa sizes start from 132 square meters with private gardens ranging from 57 square meters to 148 square meters.
– Prices start at 19,574,000 Turkish Lira.
– Payment options include cash and installment plans.
If you are interested in buying a property in Istanbul,
. Please click here to chat directly with our customer service via WhatsApp.
Amenities

Internet

Central heating

barbecue

swimming pool

Children's area

football

Basketball

City view

Earthquake resistant

Fire fighting system

Turkish bath

sauna

Smart Home

Security

security cameras

Close to hospitals

Close to mosques

Close to transportation

Close to malls

Close to airports

Wide green spaces

Walking and sports trails

Billiard Hall

parking

Project state

under construction

Number of apartments

232

Bedrooms

4

Area

132

Living room

4

Location

Başakşehir

Delivery date

2024