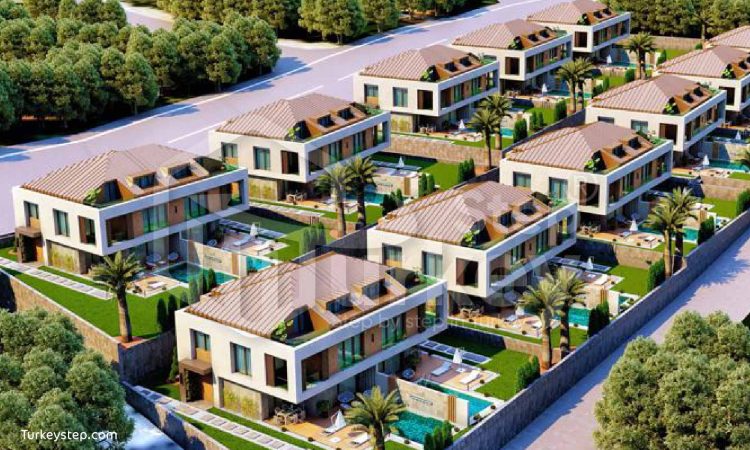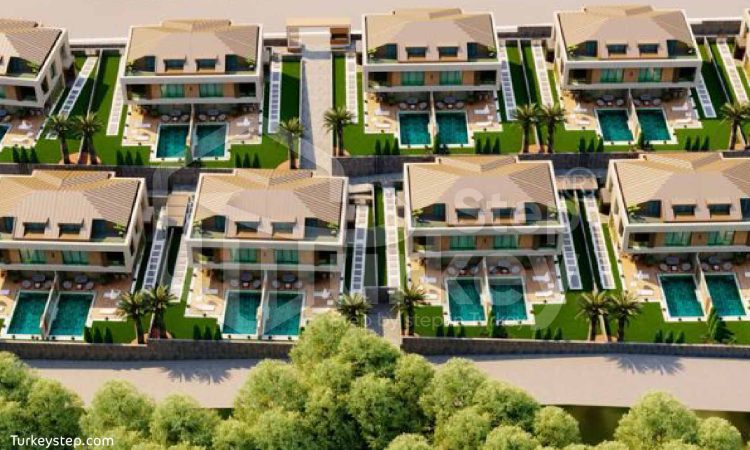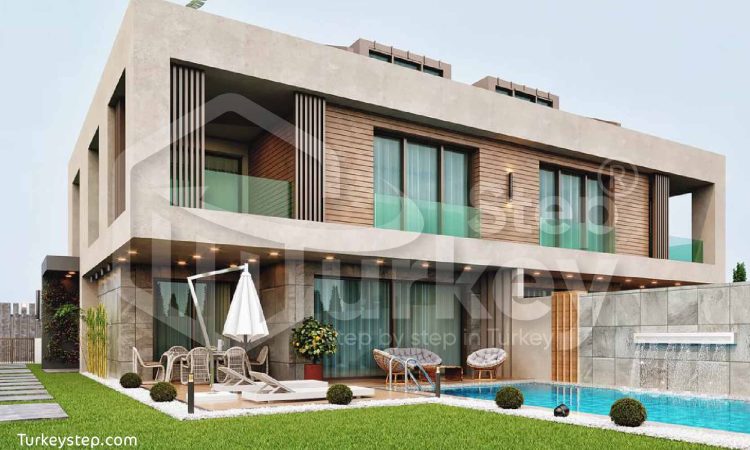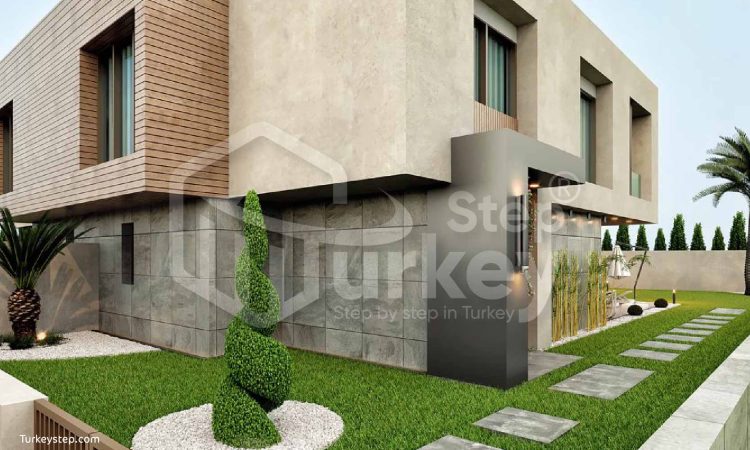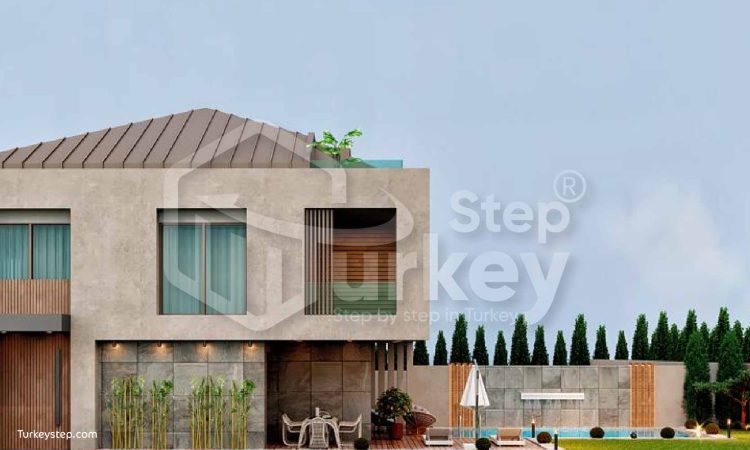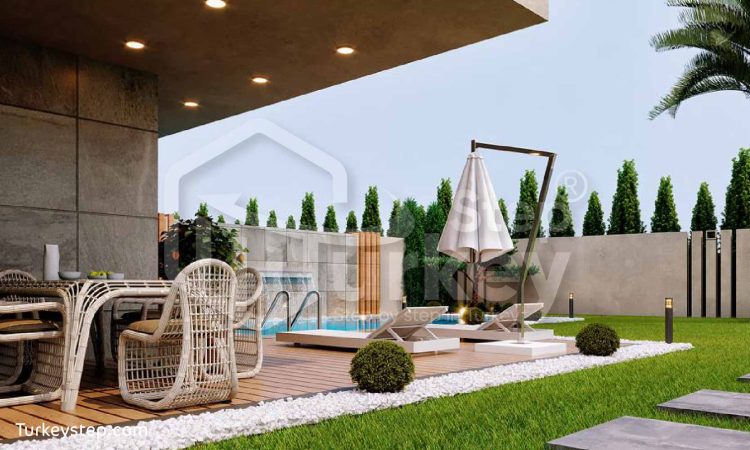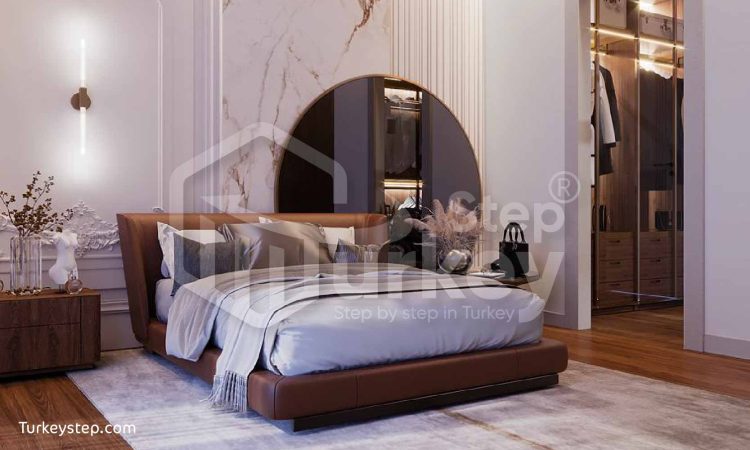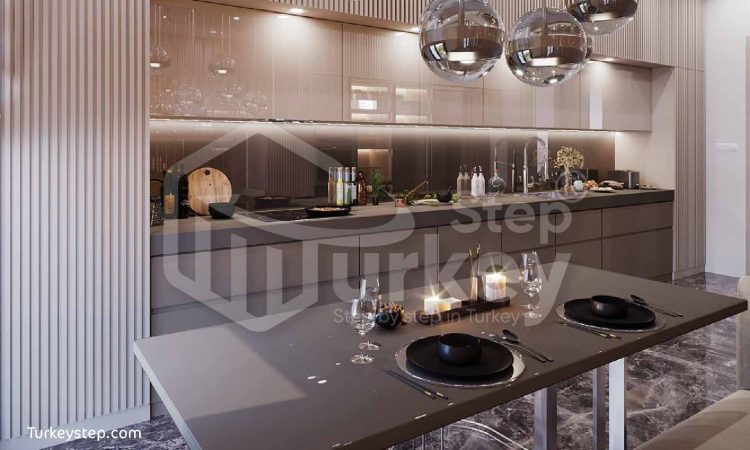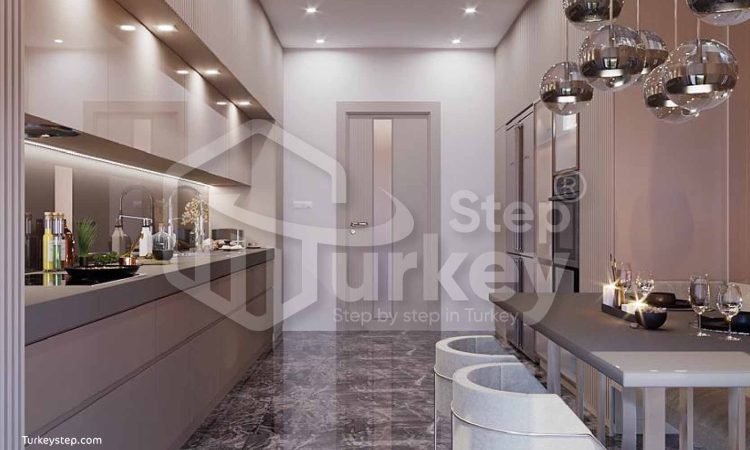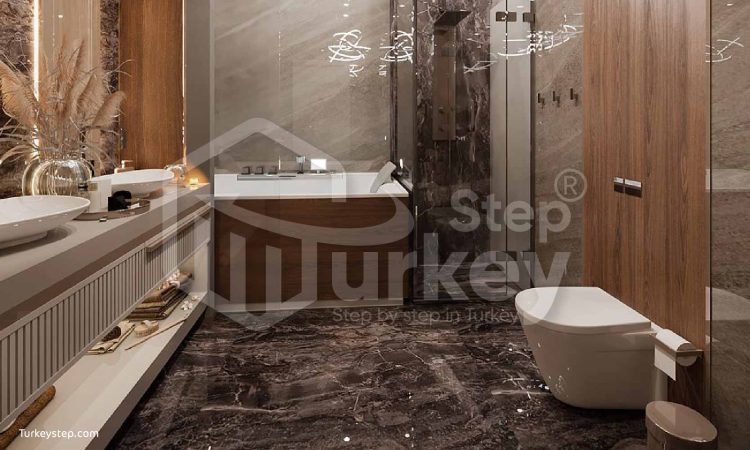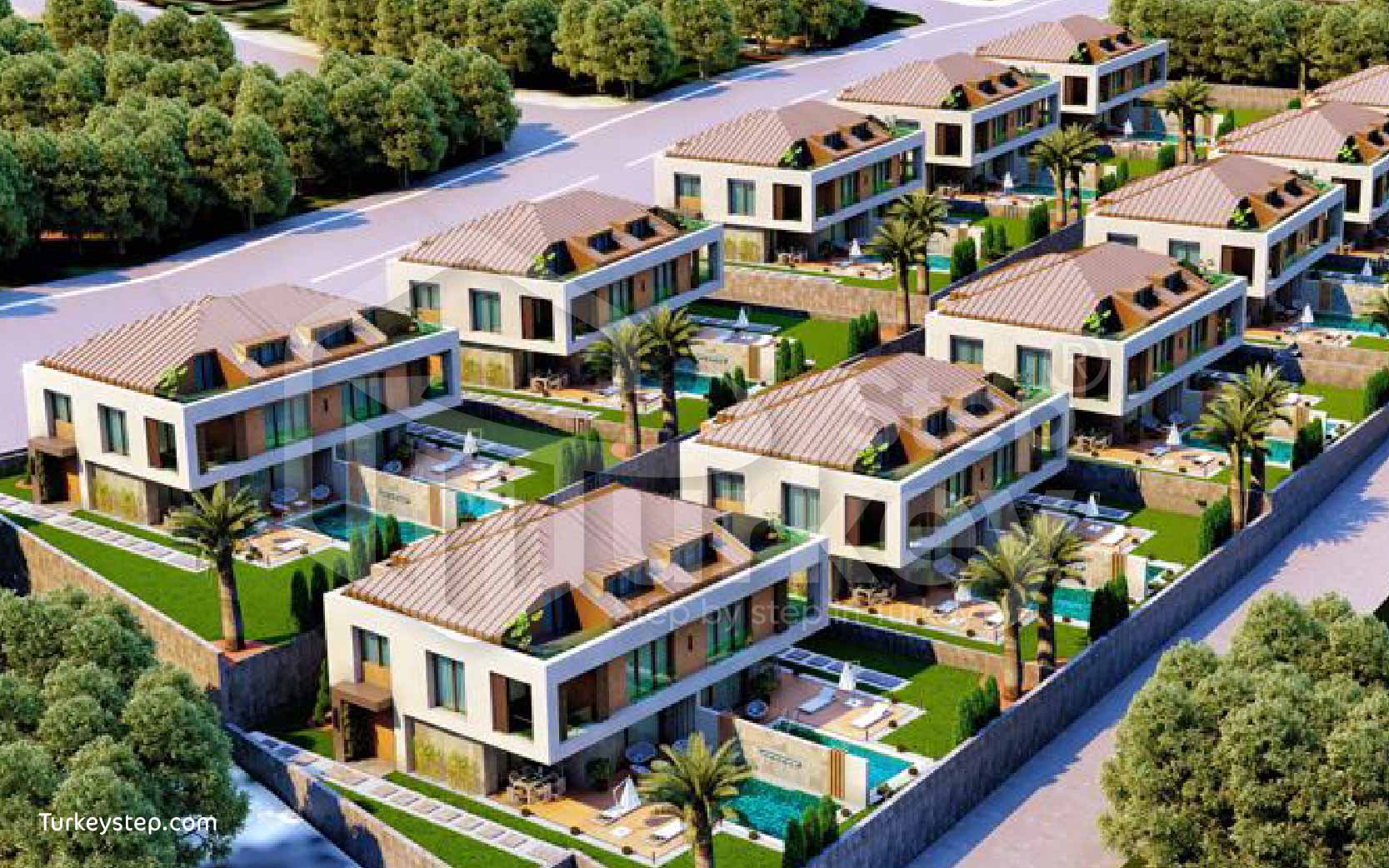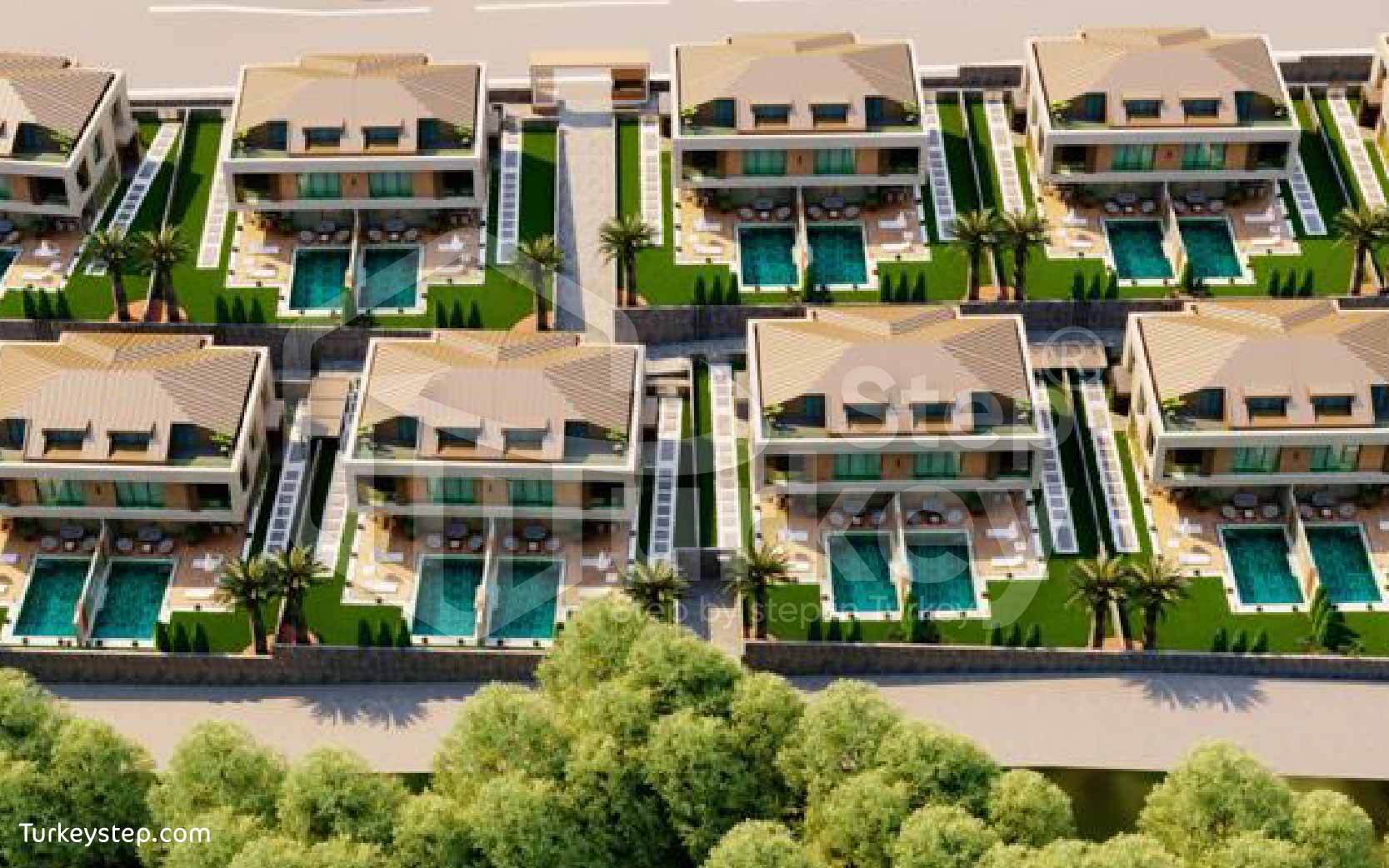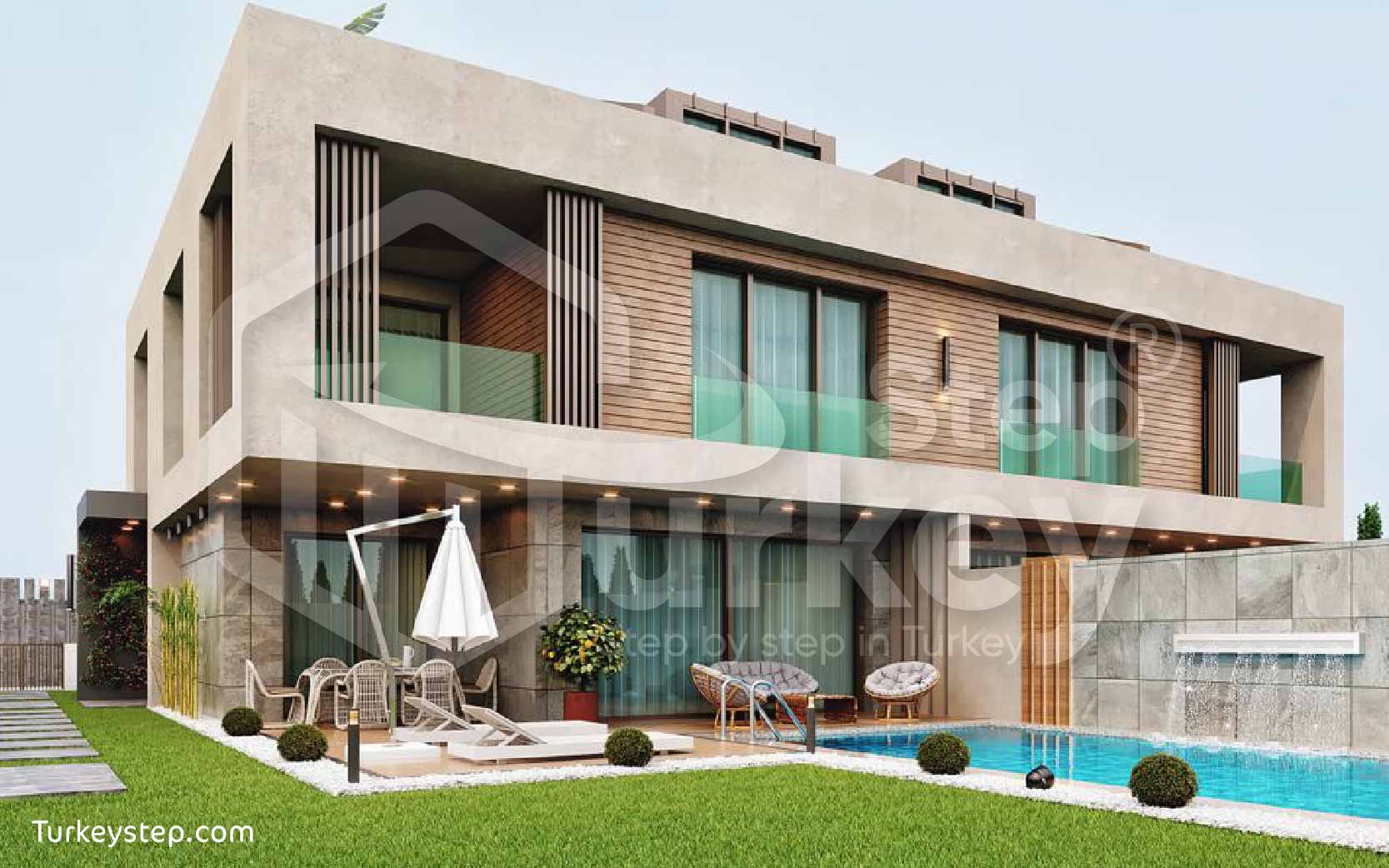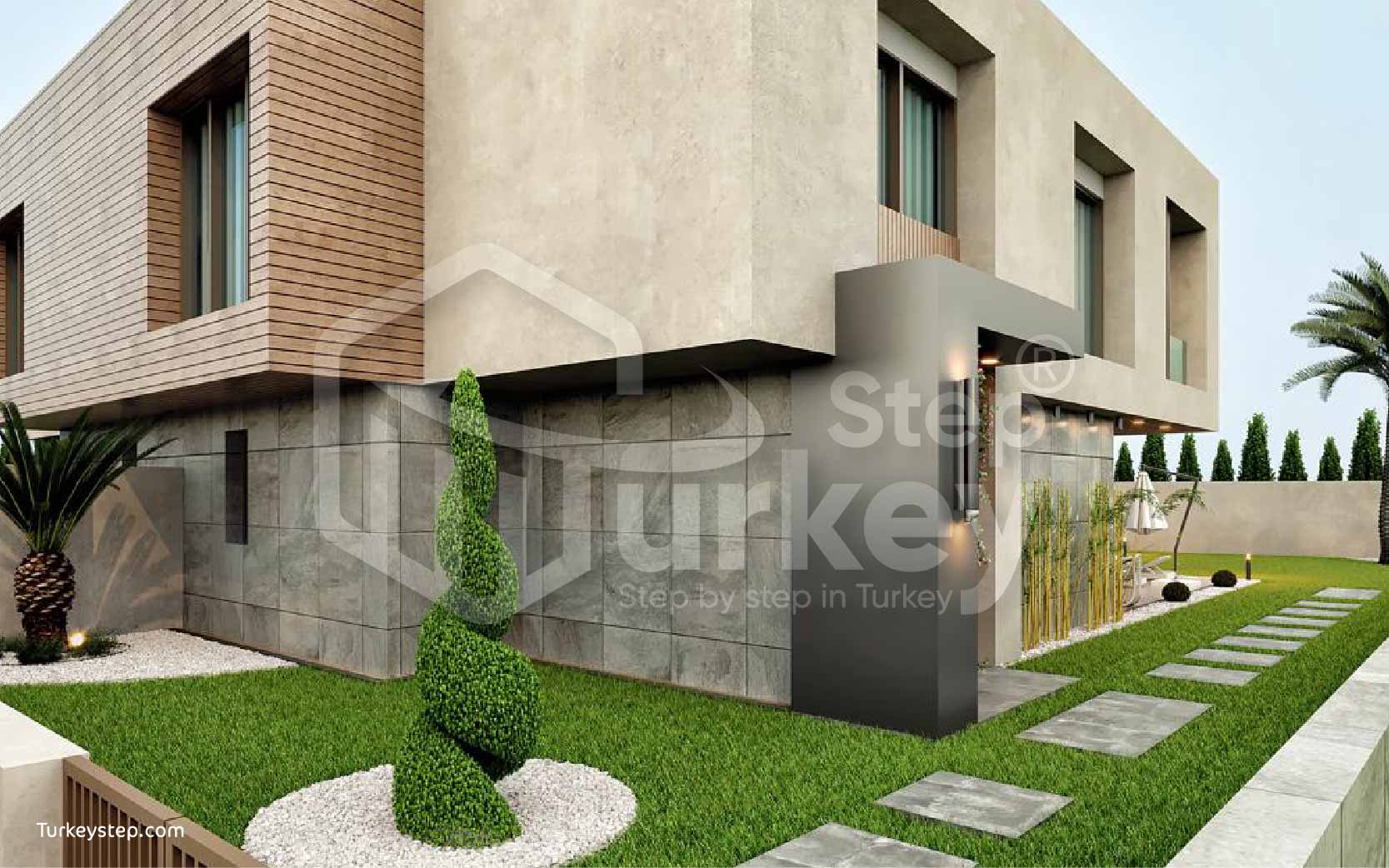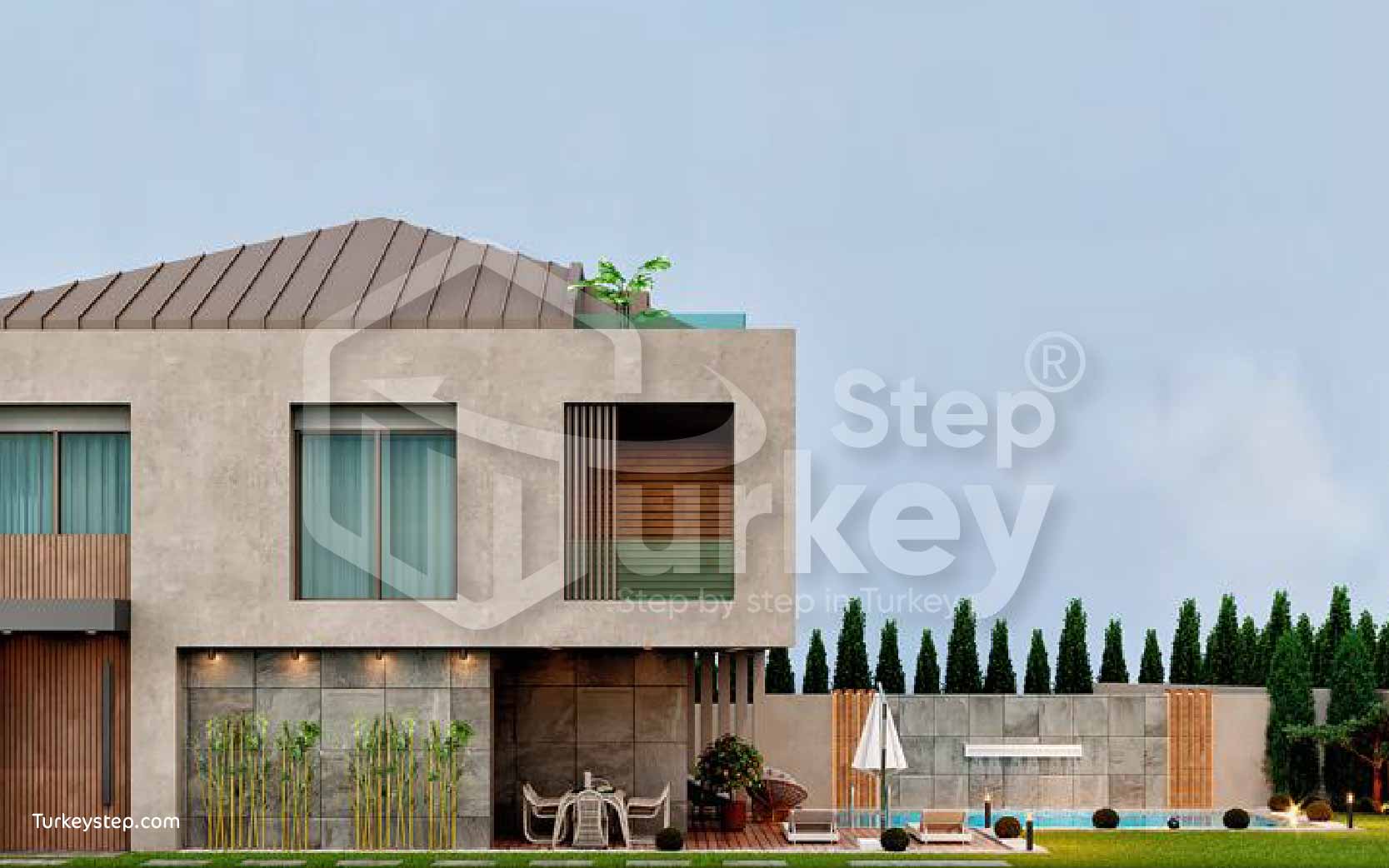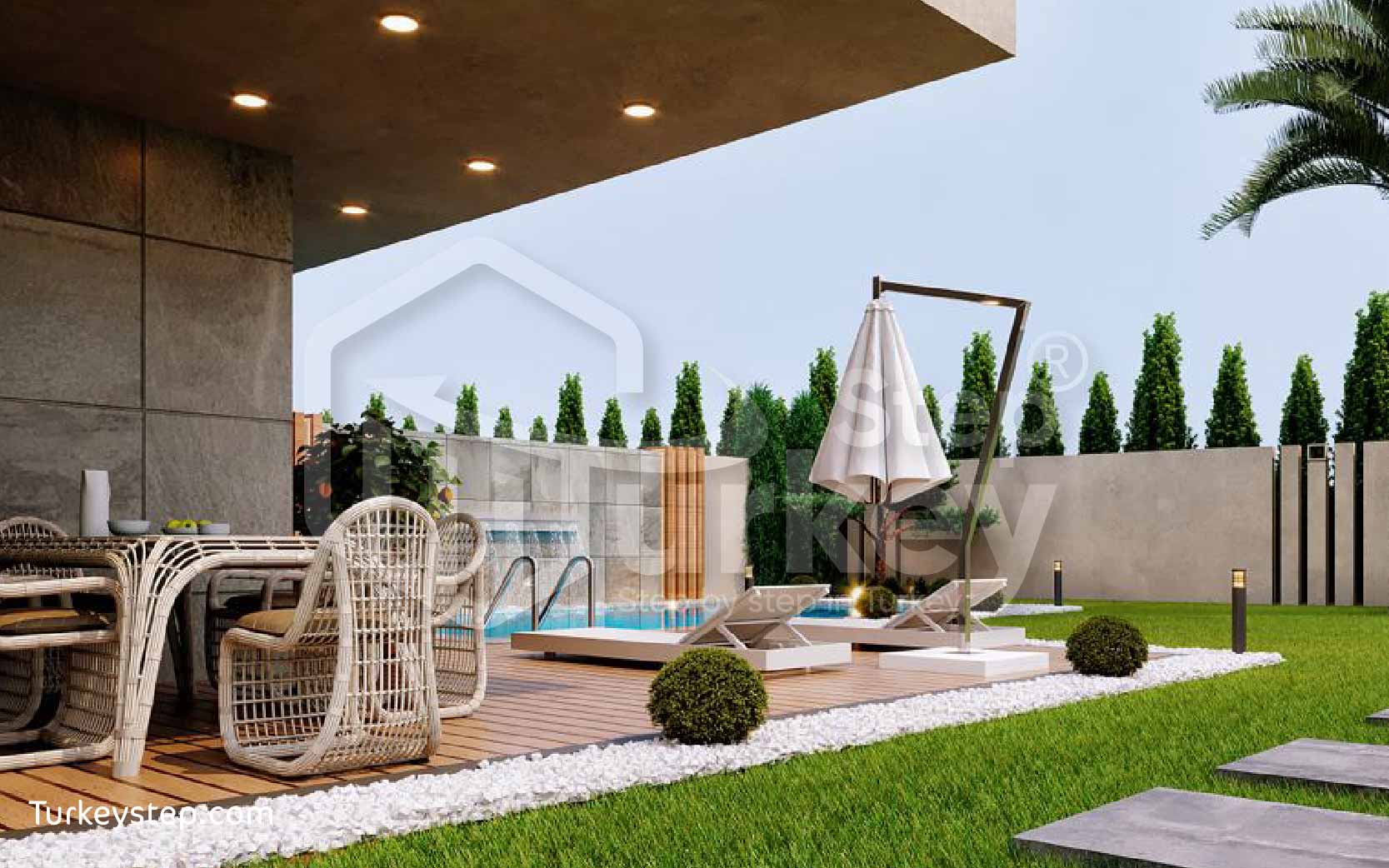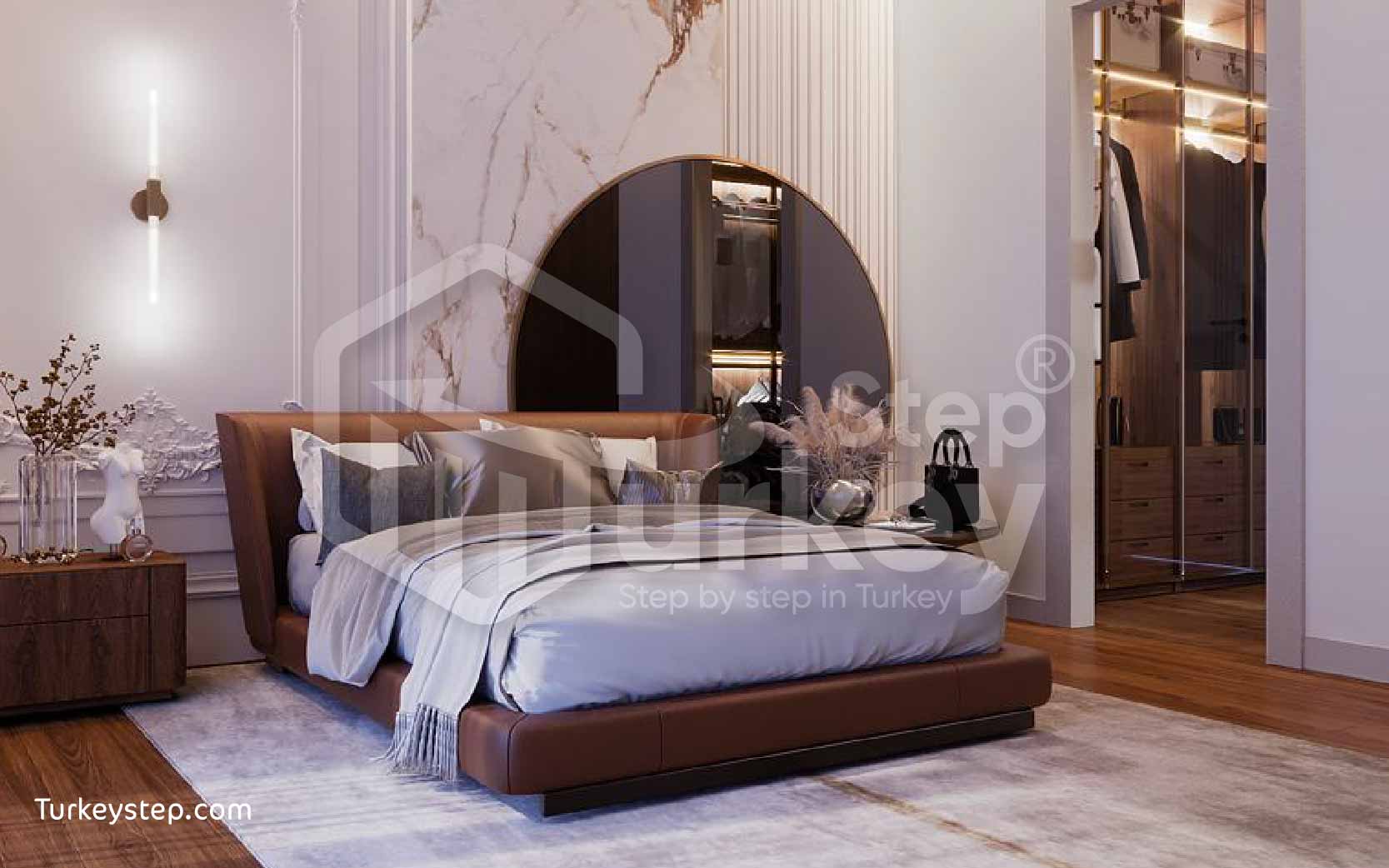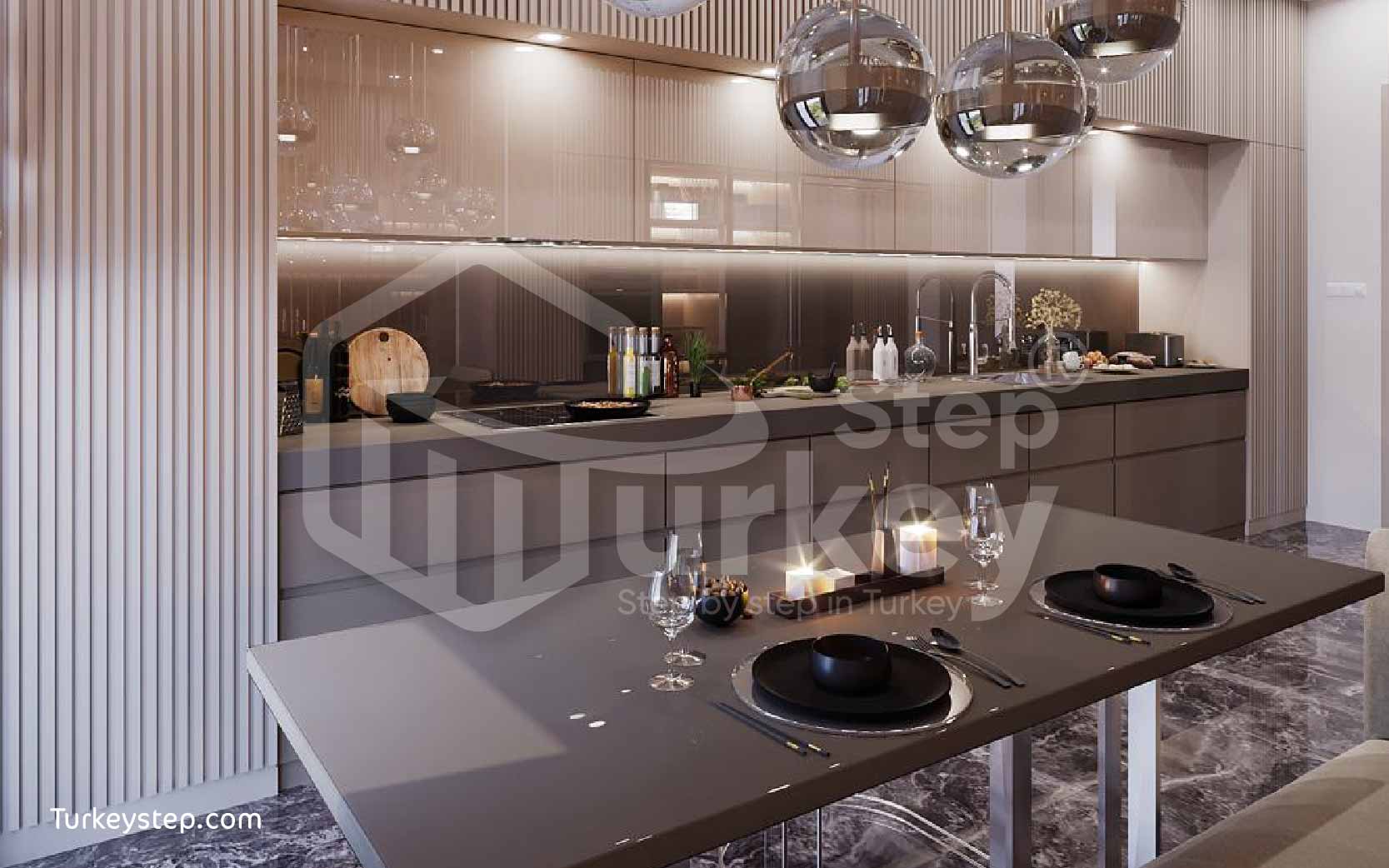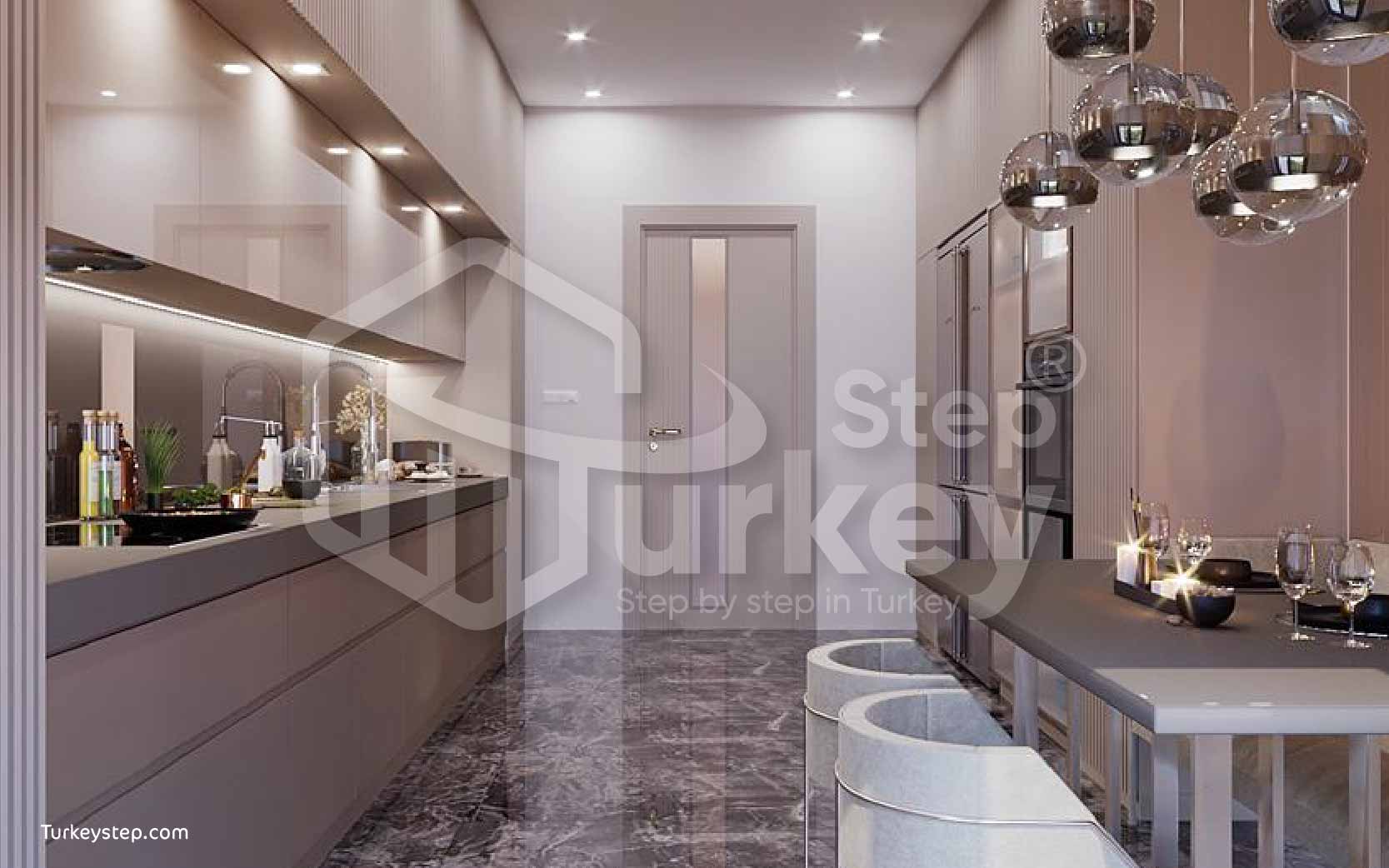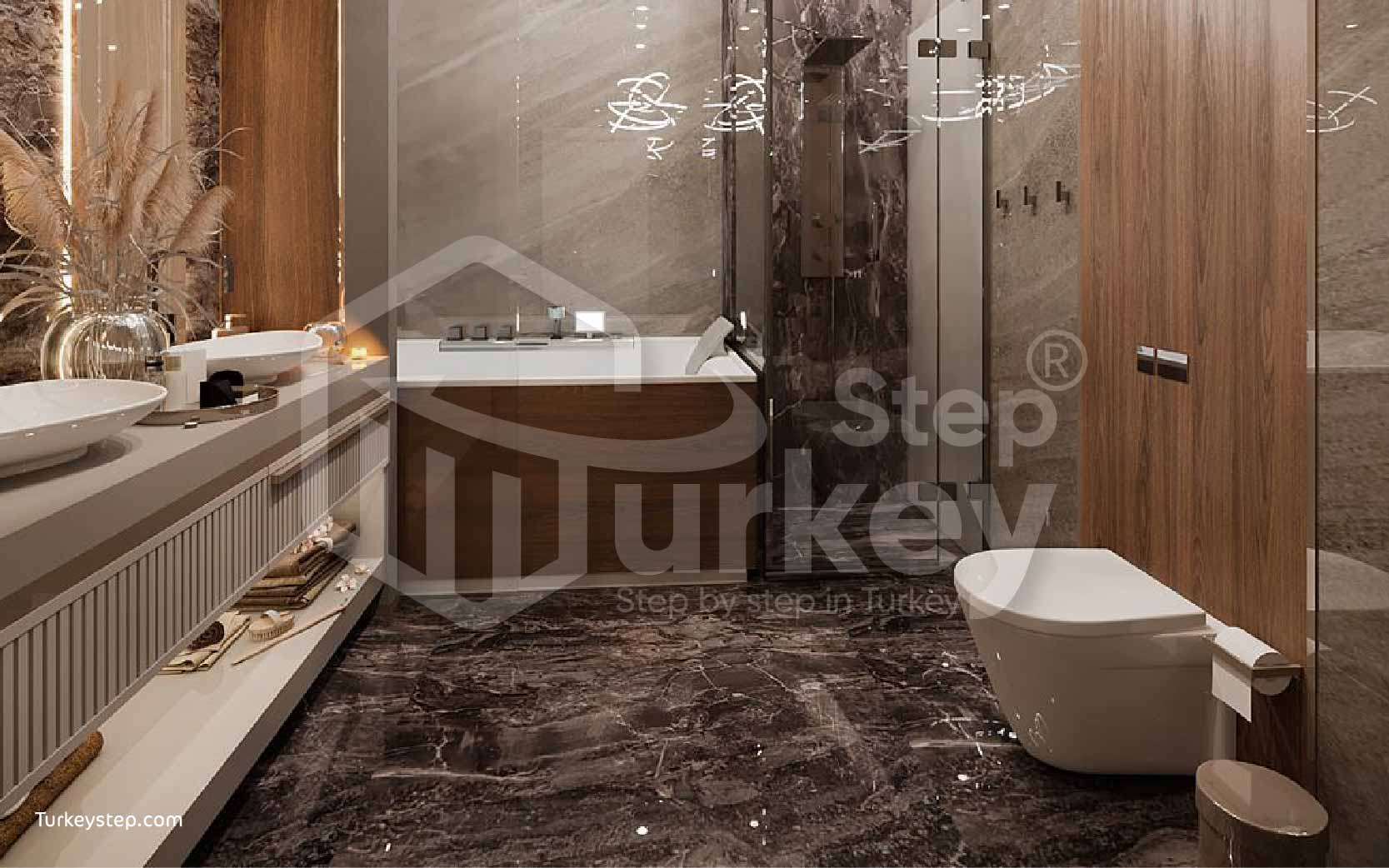 معلومات عن المشروع
Costa Marina Villas for Sale in Beylikdüzü, Istanbul  :
Costa Marina Villas (Villaları) is a project offering luxury villas for sale in Beylikdüzü, Istanbul. The project is located just a few minutes away from the shores of the Marmara Sea, providing direct sea views. The area where the project is situated is a popular tourist destination, attracting thousands of visitors, especially during the summer season, for tourism and leisure. As a result, it is considered a significant investment area in Istanbul. Beylikdüzü is uniquely positioned between the Marmara Sea coast and the E5 highway, which hosts the fast Metrobus system connecting both European and Asian sides of Istanbul. It is known for its modern infrastructure, with all the services and government facilities necessary for residents. There are numerous large shopping malls and markets in the area, which is why many investors look for villas for sale in European Istanbul, specifically in Beylikdüzü, due to its strategic location and modern infrastructure.
Beylikdüzü is recognized as one of the best areas for investment in the western part of Istanbul. It is closely connected to three of the most significant investment and residential areas in European Istanbul, separated only by the E5 highway. The district's neighborhoods are intertwined with those of Esenyurt in the west, Büyükçekmece to the south, and Avcılar to the east. Beylikdüzü boasts a long coastal area and the largest yacht marina in the western part of Istanbul. Therefore, many investors, whether for residential purposes or investments, are drawn to it. Its residents primarily consist of businessmen, investors, traders, artists, and others. The area is relatively quieter compared to the city center, offering fresh air and tranquility away from the hustle and bustle of the city.
"Costa Marina Villas Project – General Information":
Costa Marina Villas is a ready-to-move-in project with luxury residential villas situated in one of the finest neighborhoods of Beylikdüzü. It offers direct sea views and is just minutes away from the Beylikdüzü Marina and the Marmara Sea coast. This project is suitable for those who seek high privacy and ultimate luxury. It is strategically located close to all forms of transportation, shopping malls, hospitals, and markets. The villas are separate and come with a private garden, a private swimming pool, and a private garage. The project offers a variety of recreational and social facilities along with security and surveillance services. All villas are duplexes with diverse areas and a 5+2 room layout. The villas are finished to the highest standards of quality.
"Costa Marina Villas Project – Location Highlights":
– Located in European Istanbul in Beylikdüzü.
– Just a few minutes away from Beylikdüzü Metrobus station.
– Close proximity to the E5 highway.
– A few minutes from the new Istanbul Airport.
– Only minutes away from the famous Beylikdüzü Marina.
– Yalova Beylikdüzü, known for its valley and beautiful nature, is just minutes from the project.
– Close to various forms of transportation, bus stations, and transportation networks in the area.
– Near the most famous hospitals, universities, and schools in Beylikdüzü.
– Many large shopping malls and markets are in proximity, including Marmara Park Mall and Perlavista Mall.
"Costa Marina Villas Project – Features":
– 24/7 security and surveillance.
– CCTV cameras for enhanced security.
– Earthquake-resistant construction.
– Modern insulation systems for energy efficiency.
– Ample parking space.
– Automatic fire extinguishing system.
– Fire and smoke alarms.
– Elevators.
– Swimming pools.
– Fitness center.
– Children's playground.
– Sauna.
– Green spaces.
– Water areas.
– Turkish bath.
– SMART HOME intelligent home system.
"Villa Features":
– Room layout: 5+2.
– Villa sizes range from 480 m² to 540 m².
– Prices start at $1,150,000 USD.
– Payment options include cash and installment plans.
If you are interested in purchasing a property in Istanbul
Please click here to chat directly with our customer service via WhatsApp.
Amenities

Internet

Central heating

Gym

swimming pool

Basketball

City view

Sea view

View of Istanbul Canal

Earthquake resistant

sauna

Smart Home

Security

security cameras

Close to hospitals

Close to mosques

close to the sea

Close to transportation

Close to malls

Close to airports

parking

Project state

READY

Number of apartments

22

Bedrooms

5

Area

480

Baths

5

Living room

2

Location

Beylikdüzü

Delivery date

2023