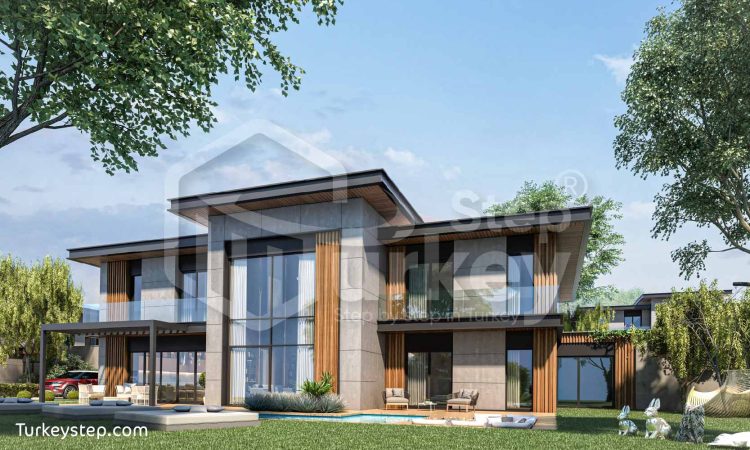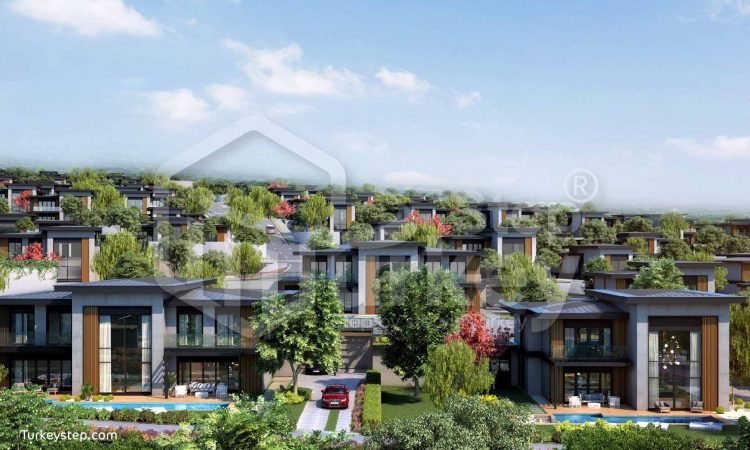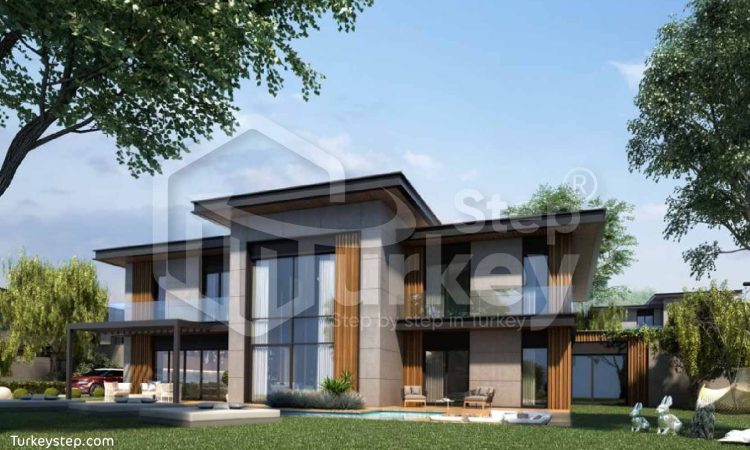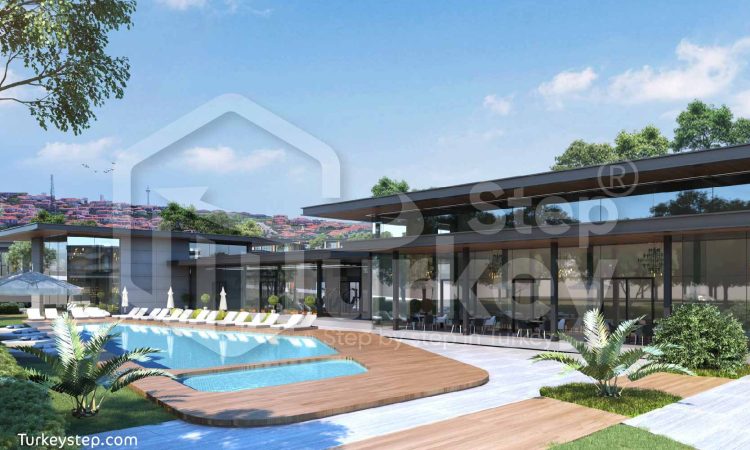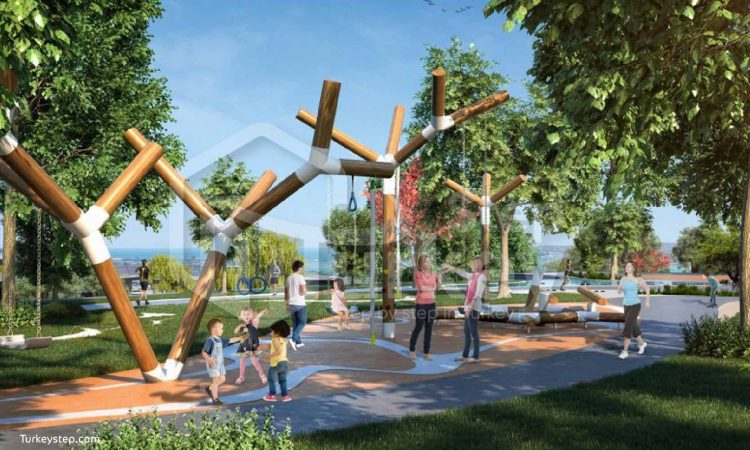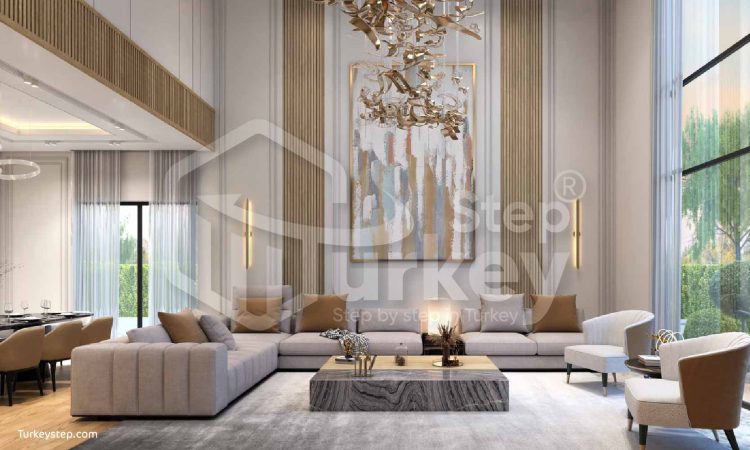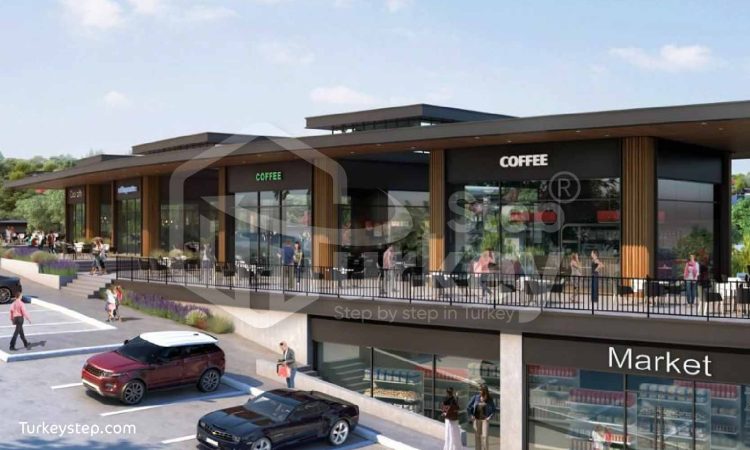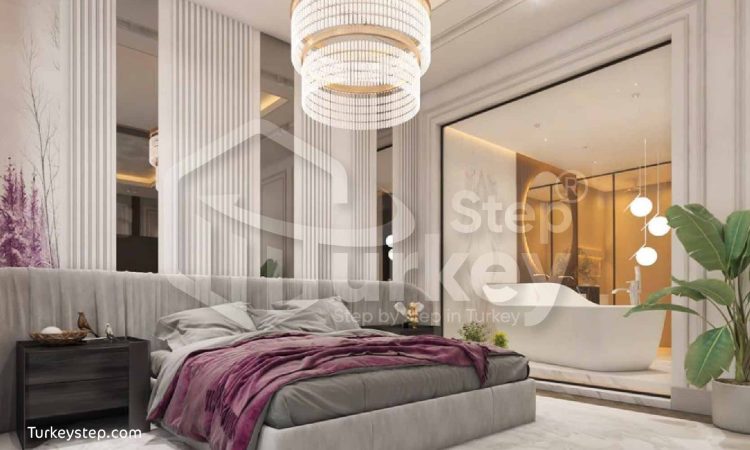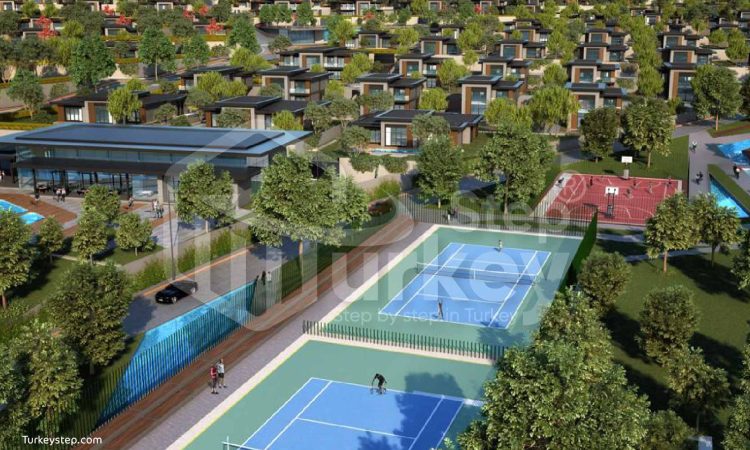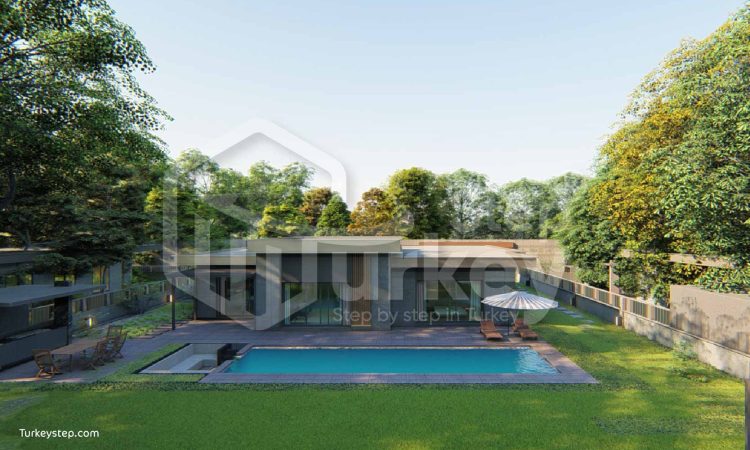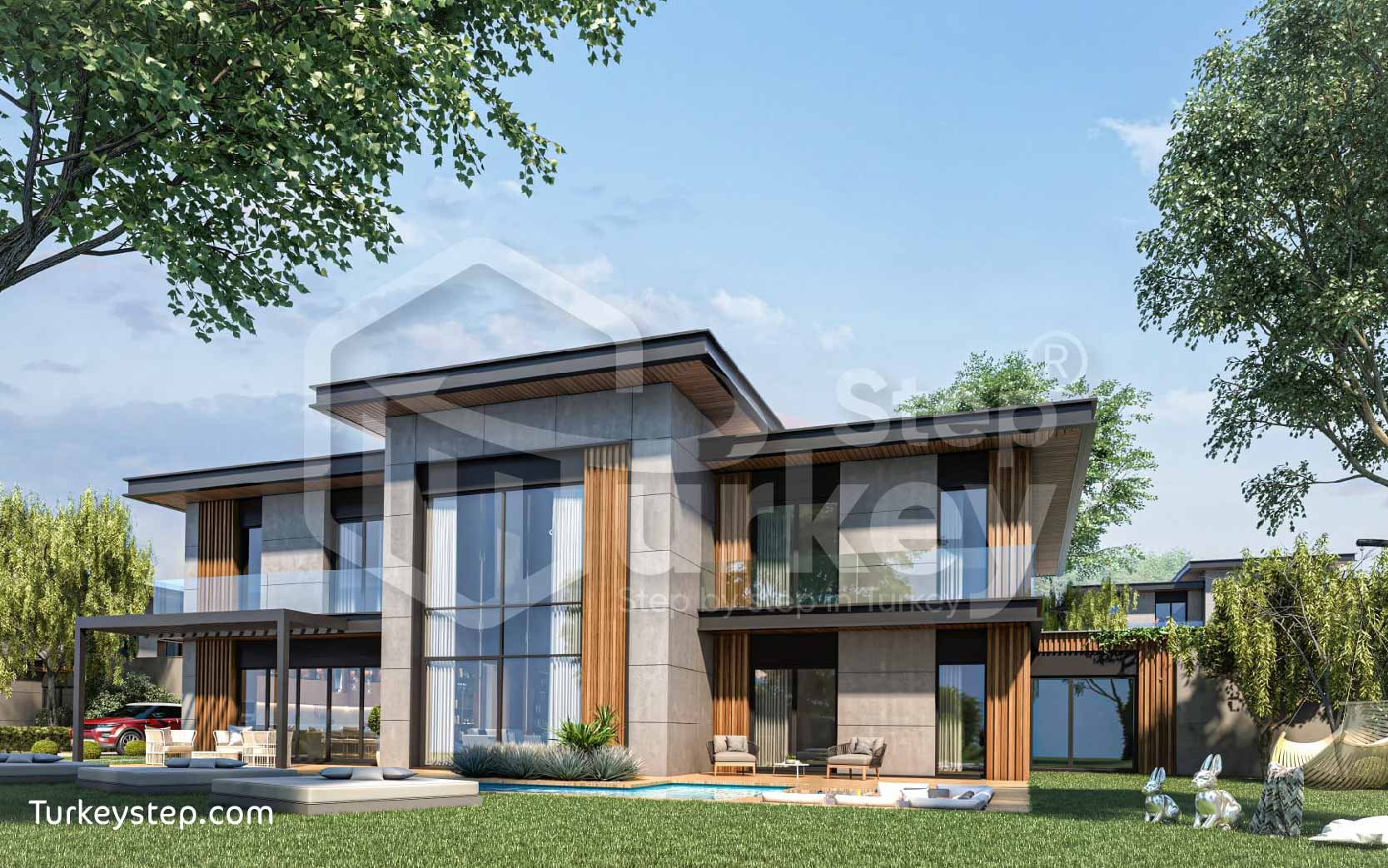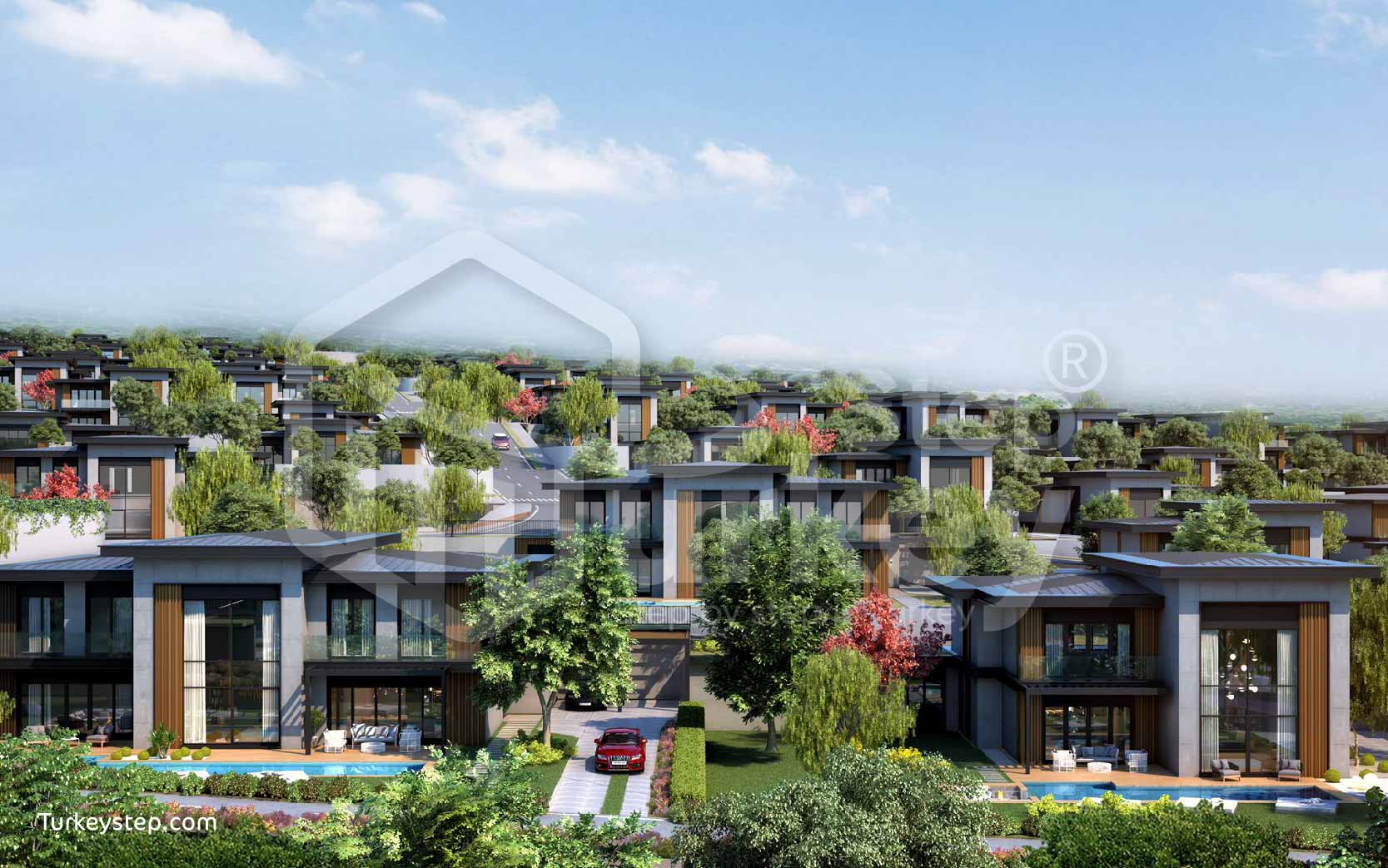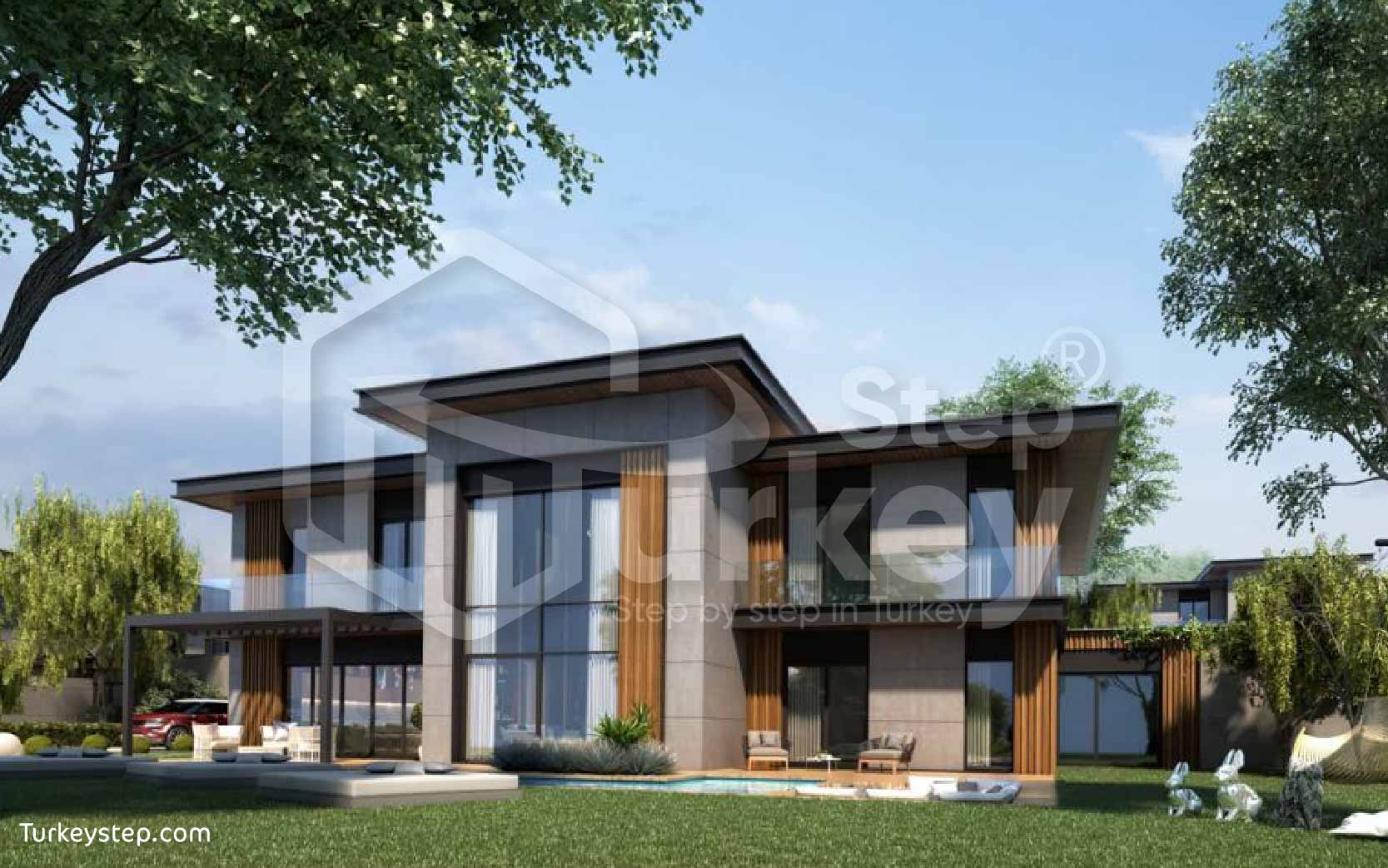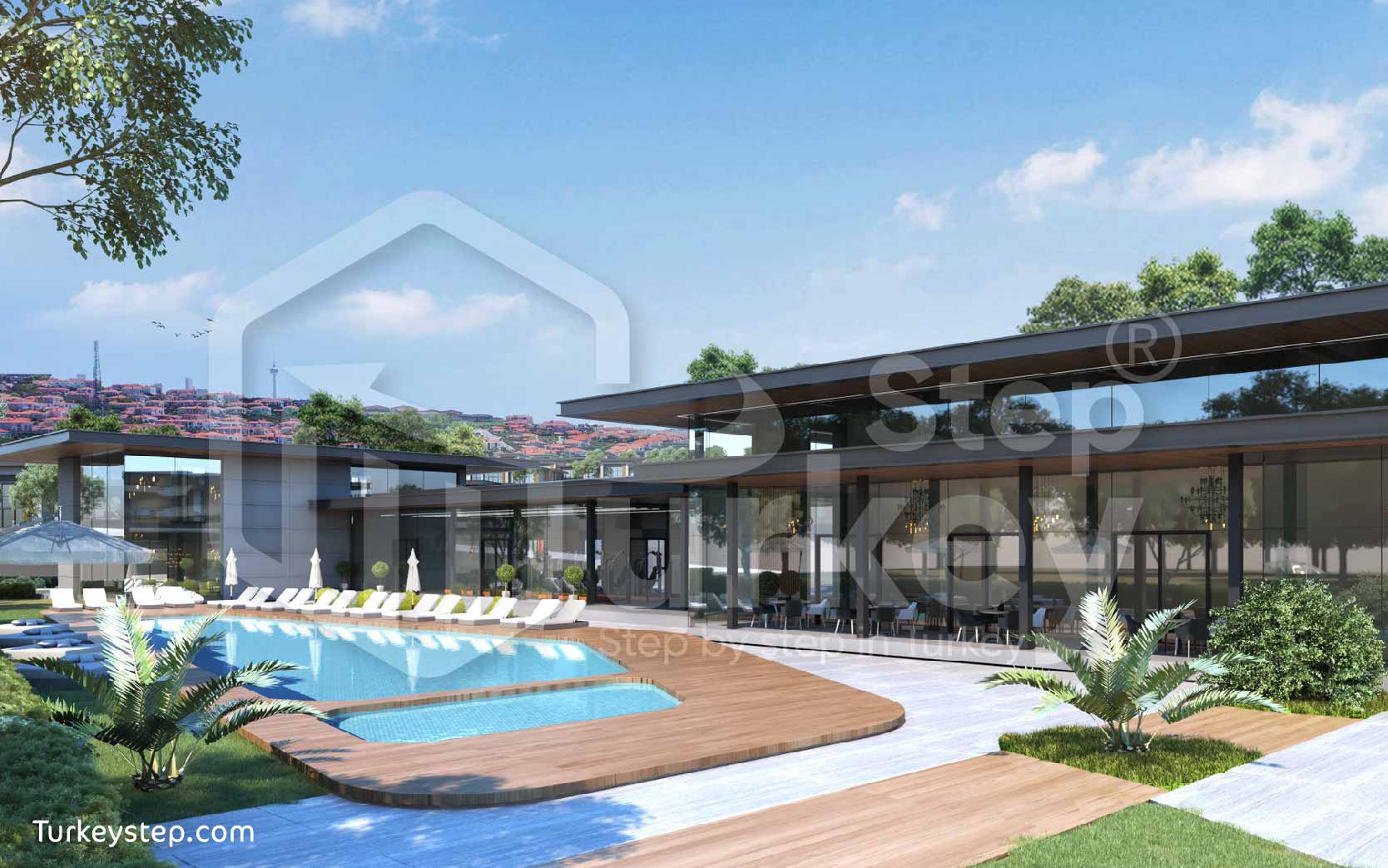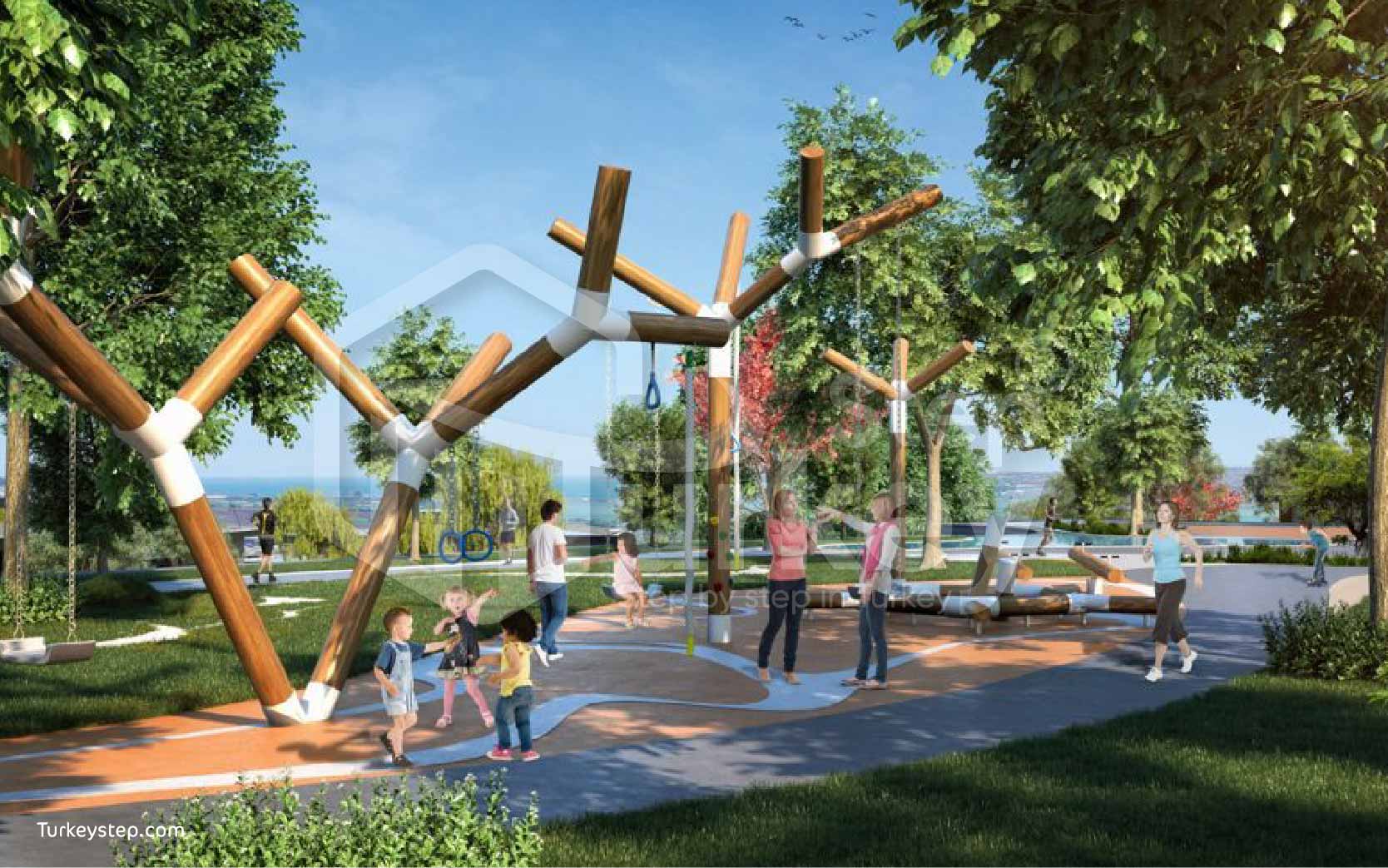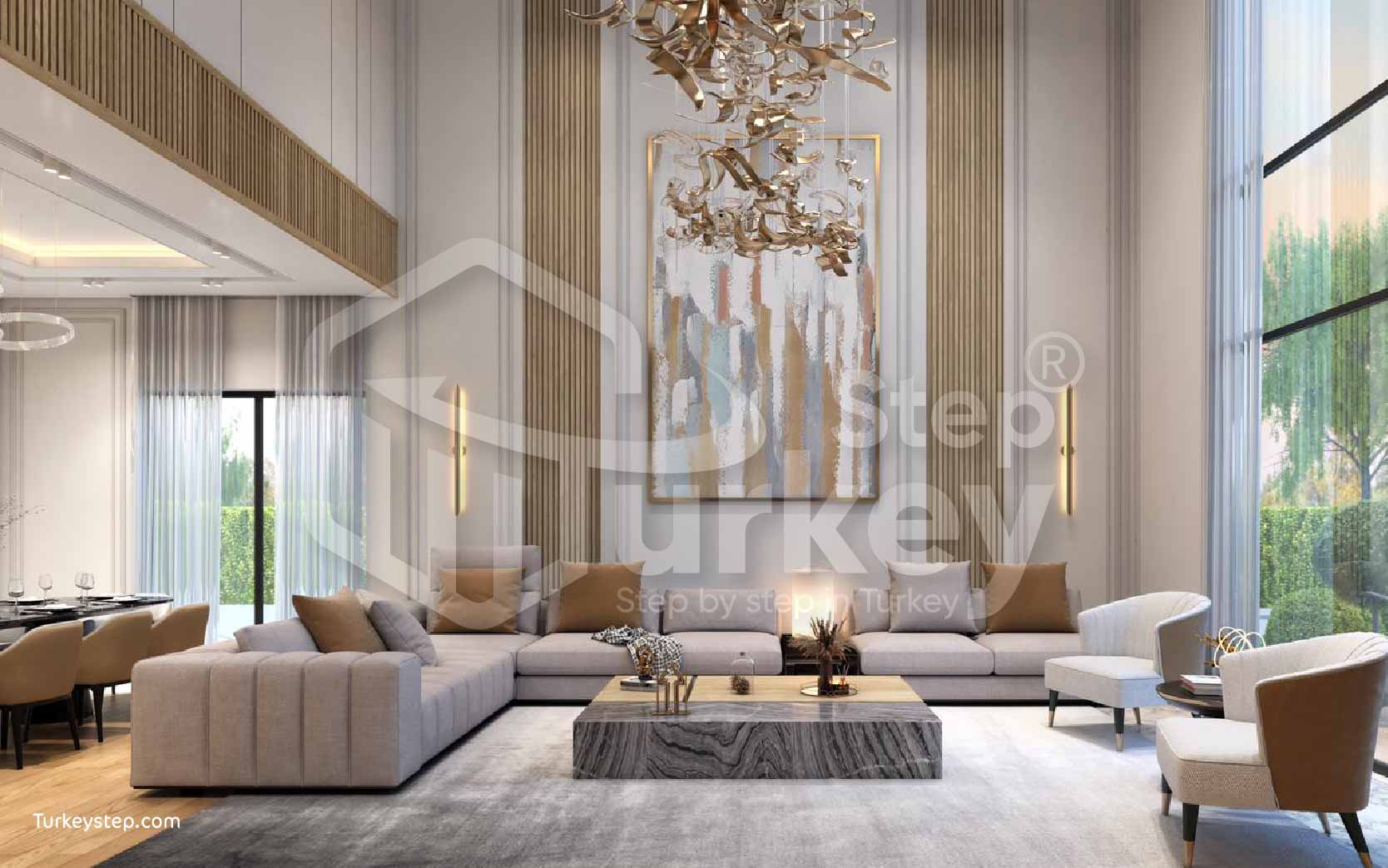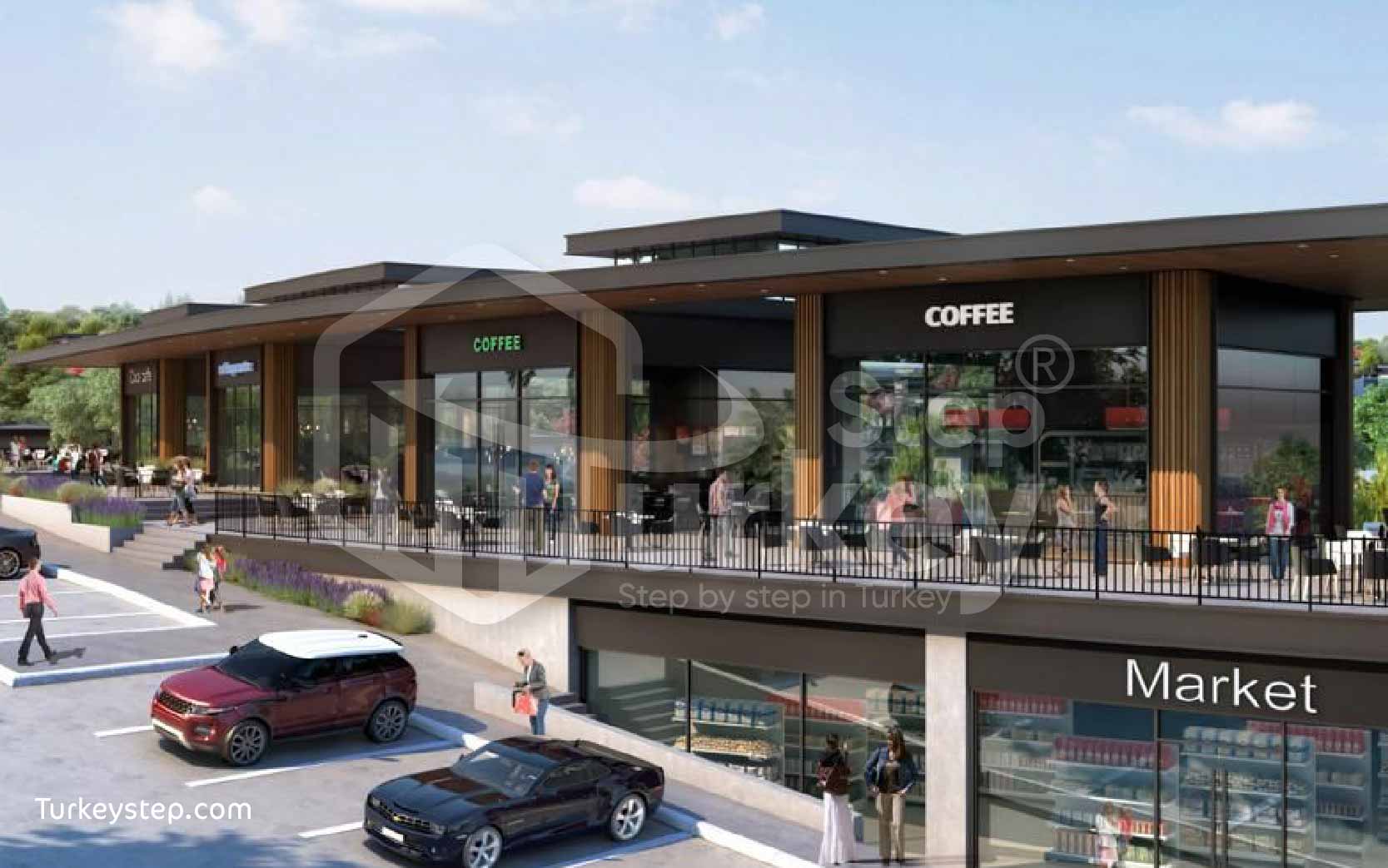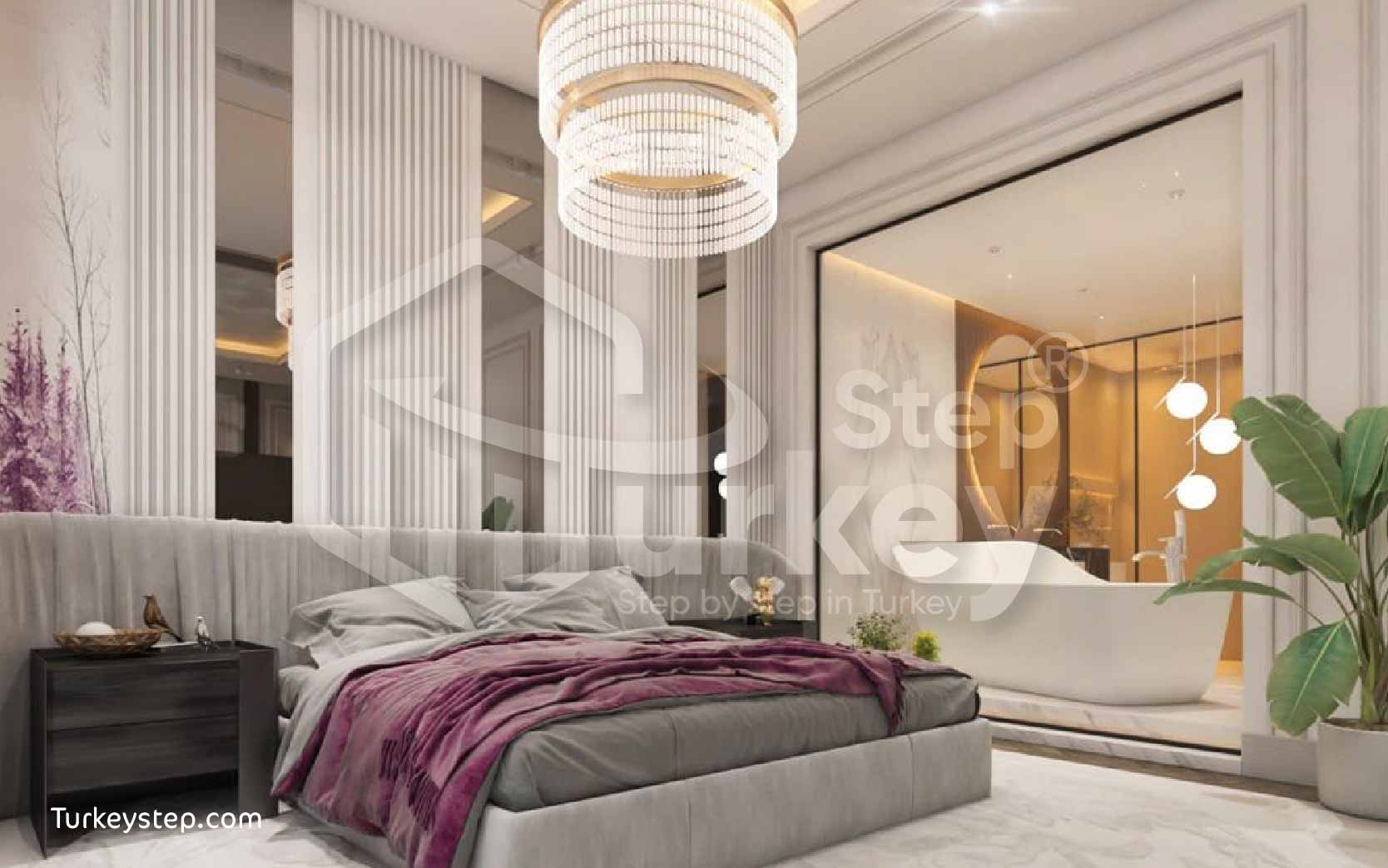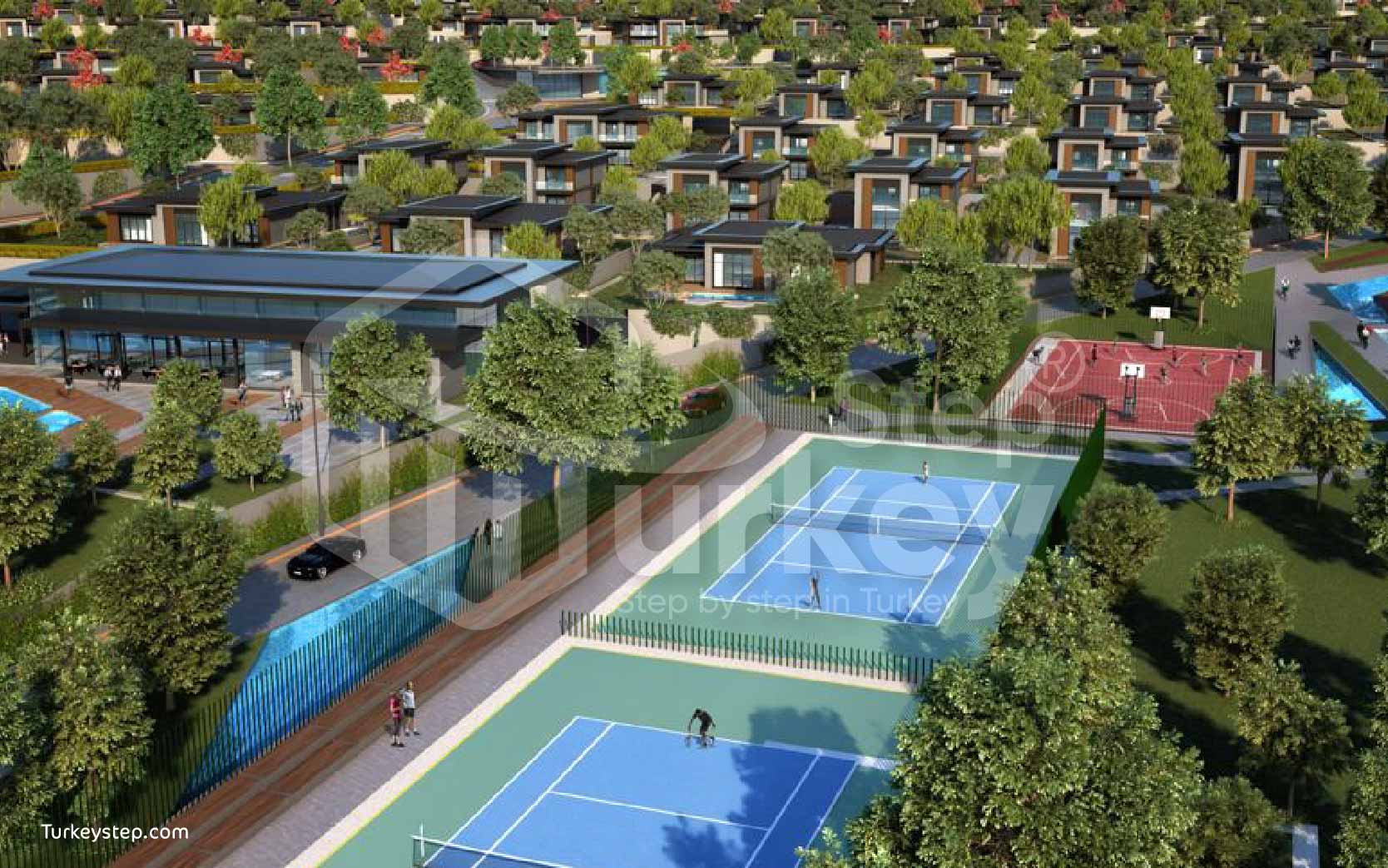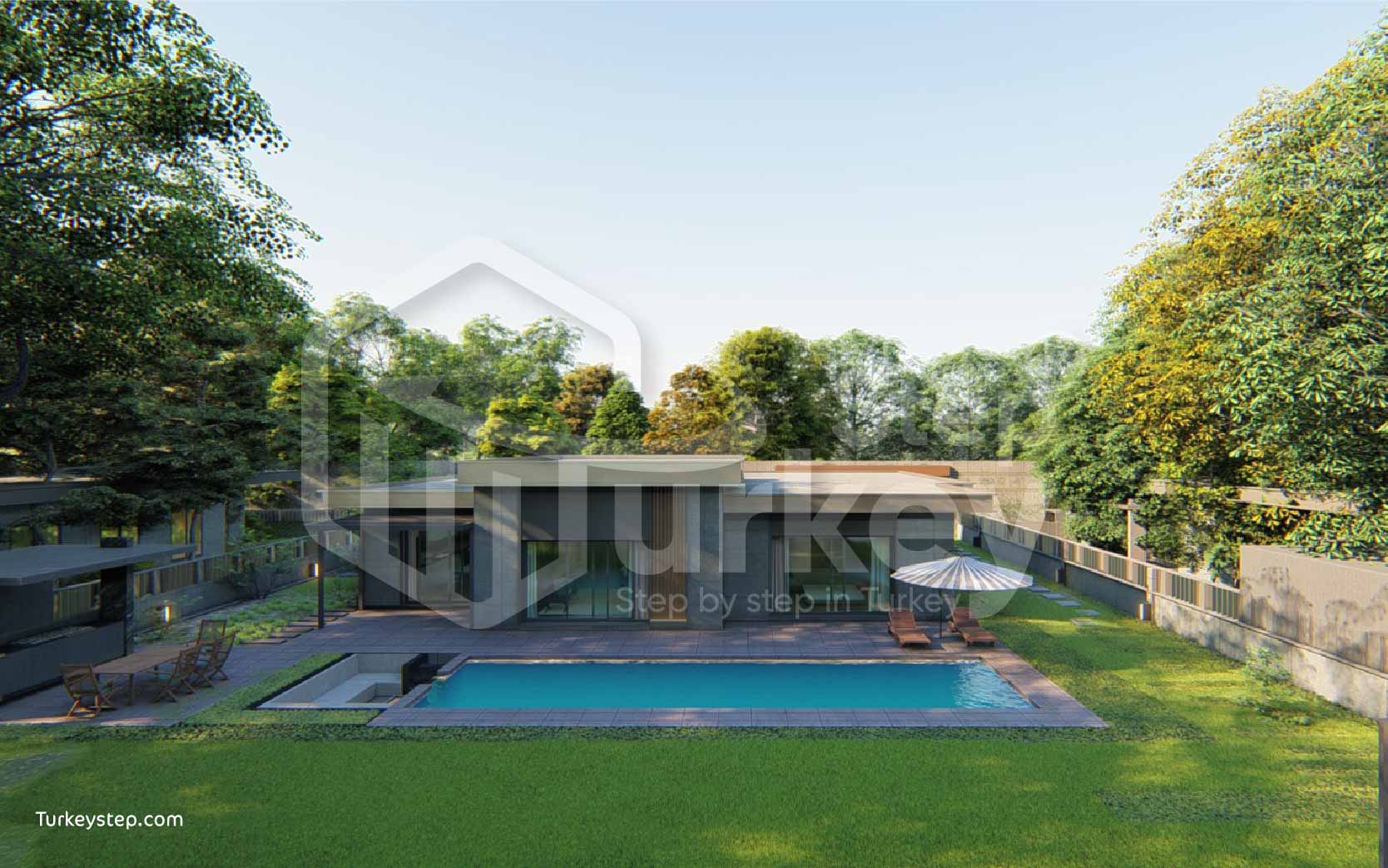 معلومات عن المشروع
BRAND VADI Project Villas for Sale in
Büyükçekmece
, European Istanbul :
BRAND VADİ is a luxurious residential villa project in Büyükçekmece , European Istanbul, offering villas for sale. It is located in one of the most prestigious neighborhoods of Büyükçekmece , known for its tranquility, beauty, and sophistication. Büyükçekmece is highly esteemed for its peaceful atmosphere, making it a popular destination for relaxation and vacation. It is renowned for its clean air, away from the noise and congestion of the city center. This area is fully serviced and is considered one of the prime investment areas in Istanbul, attracting both Turkish and foreign investors, businessmen, and traders. This makes Büyükçekmece  one of the top residential areas in European Istanbul.
Büyükçekmece is a unique area situated on the coast of the Marmara Sea, featuring a large natural lake and extensive green hills. While it is relatively far from the city center, it is in close proximity to the new Istanbul Airport and major highways, including E80 and E5, which serve as the main transportation arteries connecting Istanbul to Europe and other Turkish cities.
BRAND VADİ Project – General Information :
BRAND VADİ is a luxurious villa project under construction in Büyükçekmece  , and it is considered one of the most exquisite luxury villa projects in the area. It is strategically located just minutes away from the E5 highway, Metrobus, and the TEM highway, which connects Turkey to Europe. The project enjoys a tranquil setting with clean air and is conveniently accessible by various forms of transportation. BRAND VADİ offers a premium living experience, designed for those who seek ultimate luxury and privacy. The project features modern and innovative villa designs and high-quality services suitable for those who value independent living and complete privacy.
The BRAND VADİ project is constructed on a vast land area of 287,000 m² in a prime location in Beylikdüzü. It includes 225 luxurious villas with different sizes, layouts, and views. Each villa comes with a private parking space, a private swimming pool, a private garden, and even a cinema. The project provides high-quality recreational and social facilities to enhance the residents' luxury living experience.
BRAND VADİ Project – Location Highlights :
– Located in European Istanbul in Büyükçekmece  .
– Close to both Büyükçekmece Lake and the Marmara Sea.
– Just a few minutes from the E80 highway.
– Only minutes away from the Metrobus station and the E5 highway.
– Proximity to various forms of transportation, bus stations, and transportation networks in the area.
– Near major hospitals, universities, and schools in Büyükçekmece  .
– Many large shopping malls and commercial markets are located nearby.
– The new Istanbul Third Airport is just minutes from the project.
BRAND VADİ Project – Features":
– 24/7 security and surveillance.
– CCTV cameras for enhanced security.
– Earthquake-resistant construction.
– Modern insulation systems for energy efficiency.
– Ample parking space.
– Automatic fire extinguishing system.
– Fire and smoke alarms.
– Elevators.
– Swimming pools.
– Fitness center.
– Children's playground.
– Sauna.
– Spacious green areas.
– Water features.
– Basketball court.
– Reception hall.
– Restaurant and café.
– Nearby schools.
– Football field.
– Tennis court.
– Cinema within each villa.
Villa Features :
– Villa layouts: 5+1, 6+1, 7+1, 8+1, 10+1.
– Villa sizes range from 406 m² to 980 m².
– Prices start at $1,500,000 USD.
– Payment options include cash and installment plans.
If you are interested in purchasing a property in Istanbul .
Please click here to chat directly with our customer service via WhatsApp.
Amenities

Internet

Central heating

barbecue

Gym

swimming pool

Children's area

football

Basketball

Cinema

City view

Sea view

Earthquake resistant

Fire fighting system

Jacuzzi

Turkish bath

sauna

Smart Home

Security

security cameras

Close to hospitals

Close to mosques

close to the sea

Close to transportation

Close to malls

supermarket

parking

Project state

under construction

Number of apartments

225

Bedrooms

5+1

Area

406

Baths

5

Living room

1

Location

Büyükçekmece

Delivery date

2024