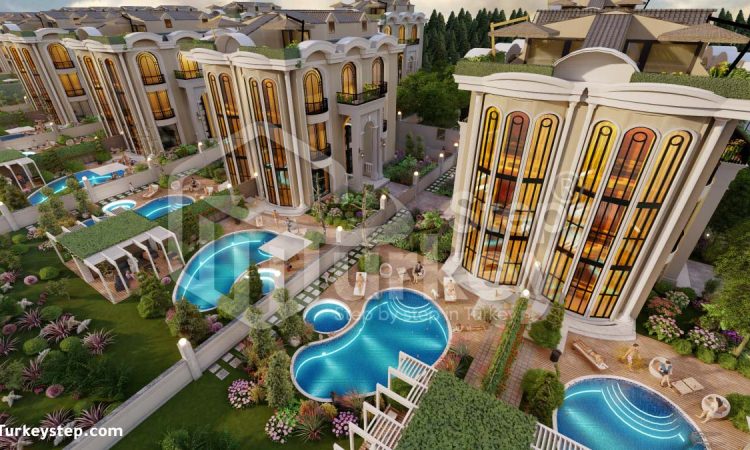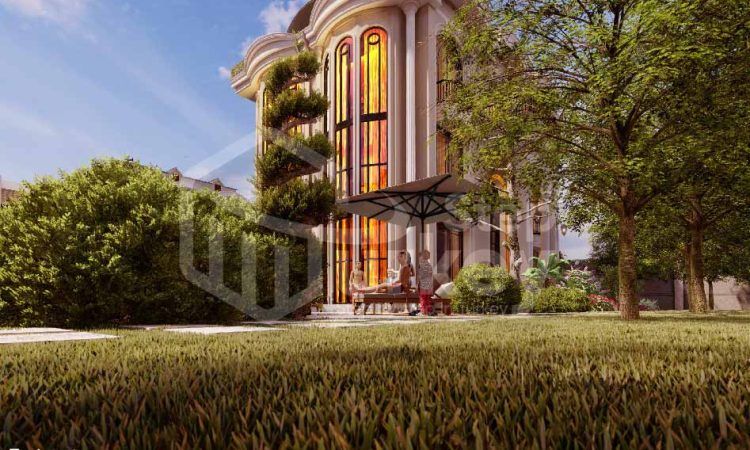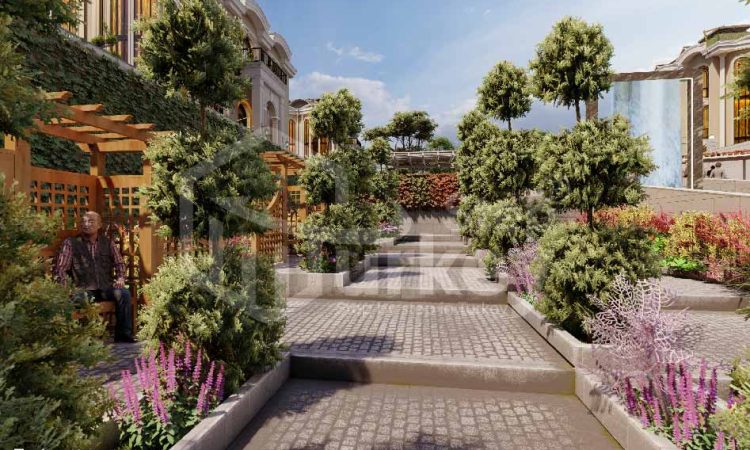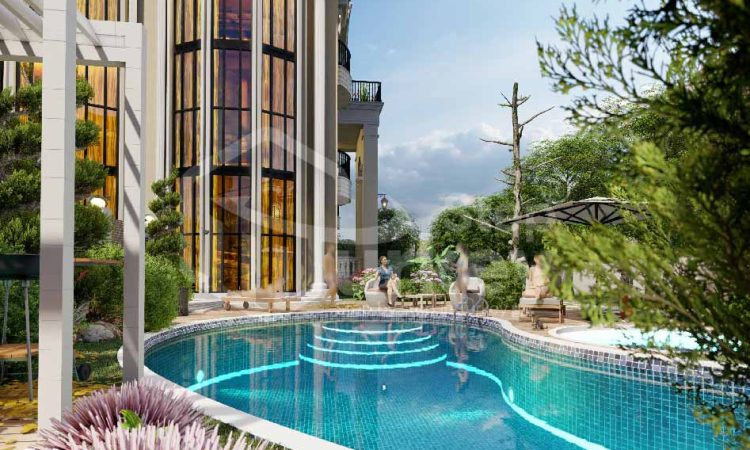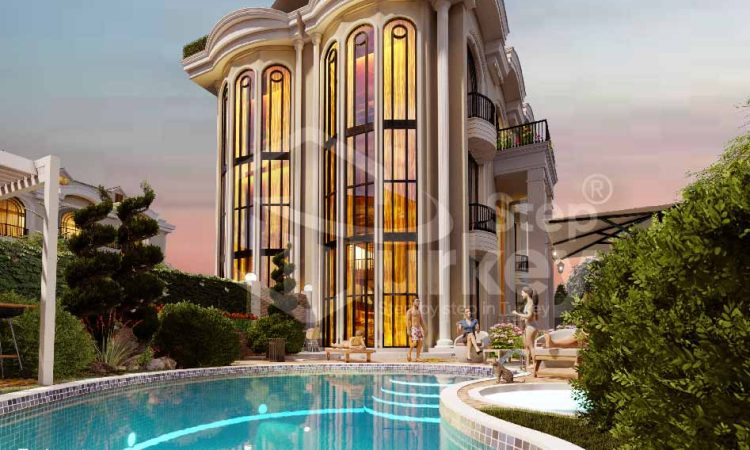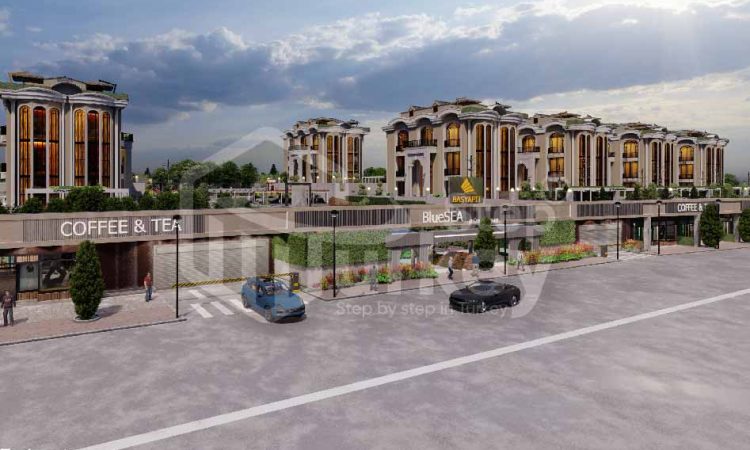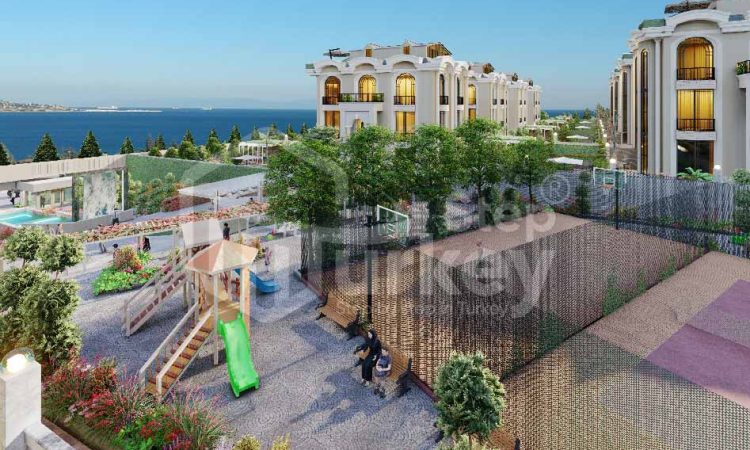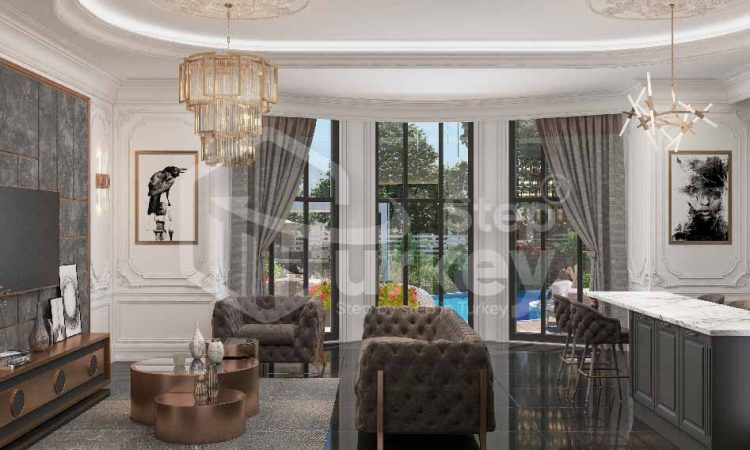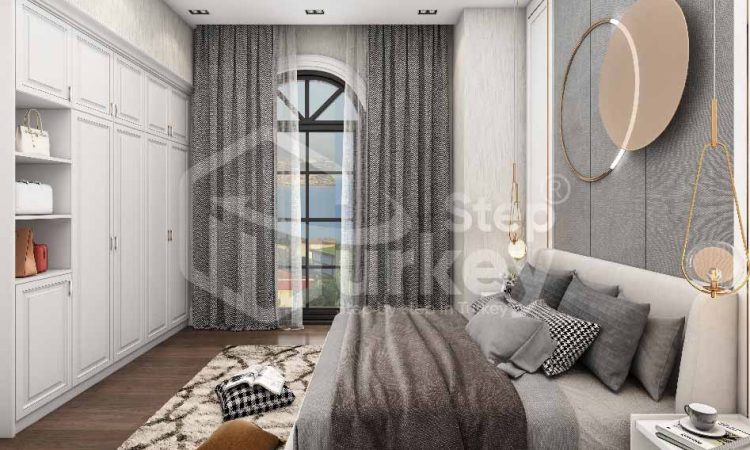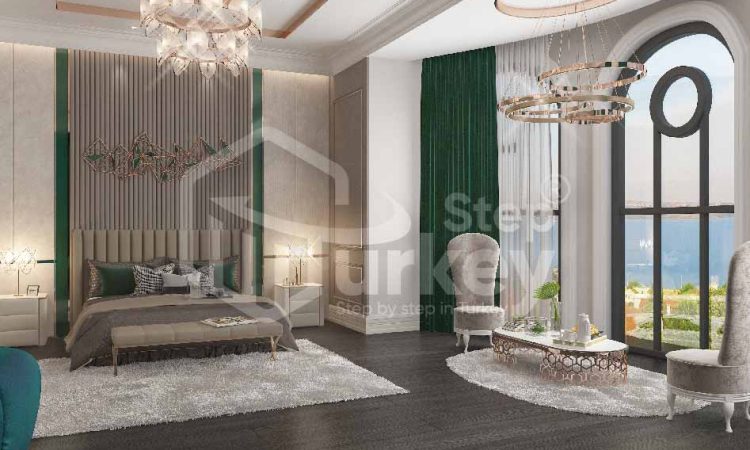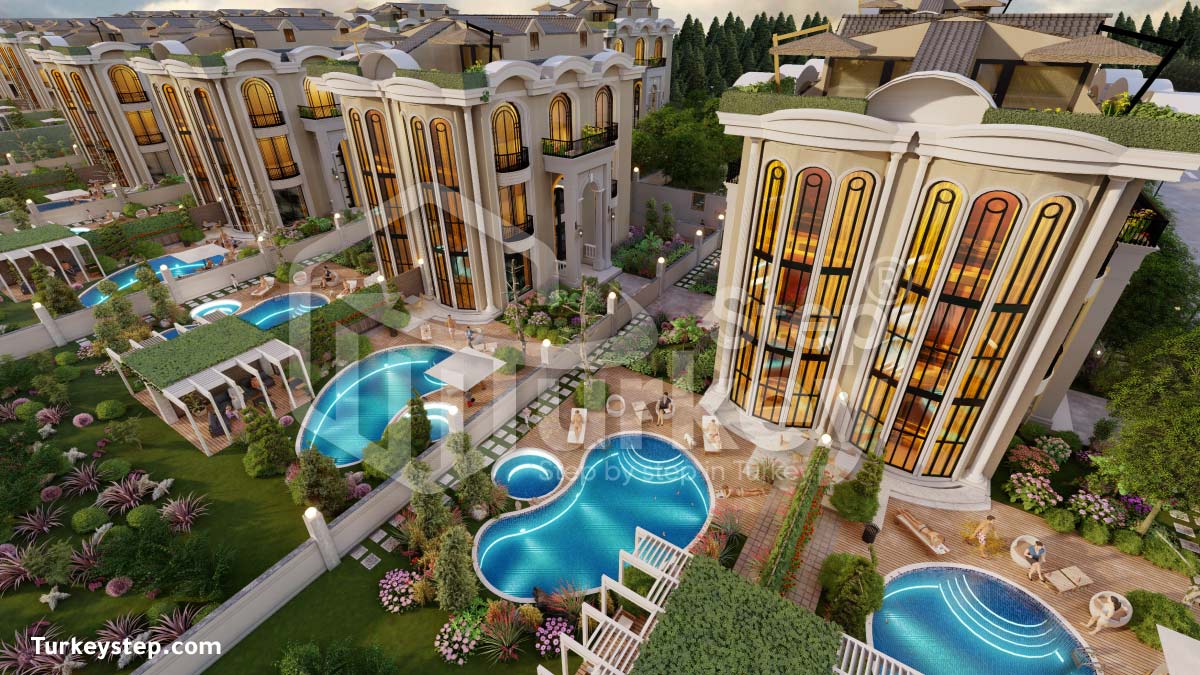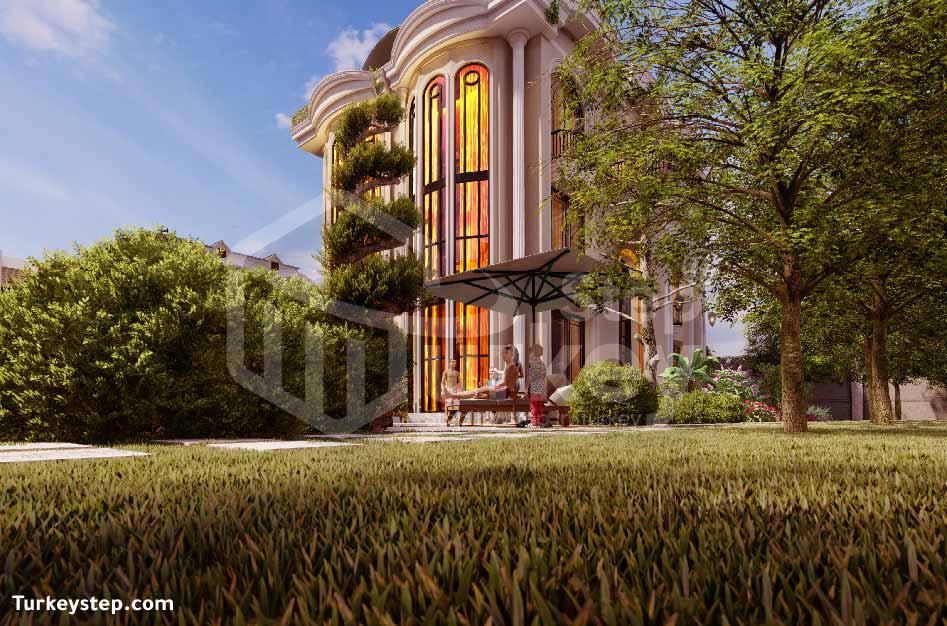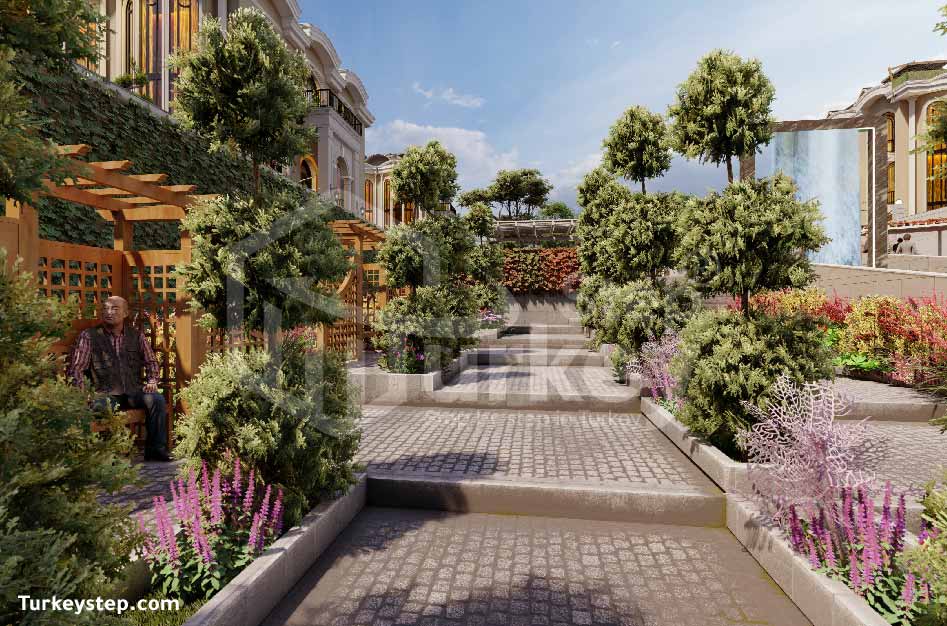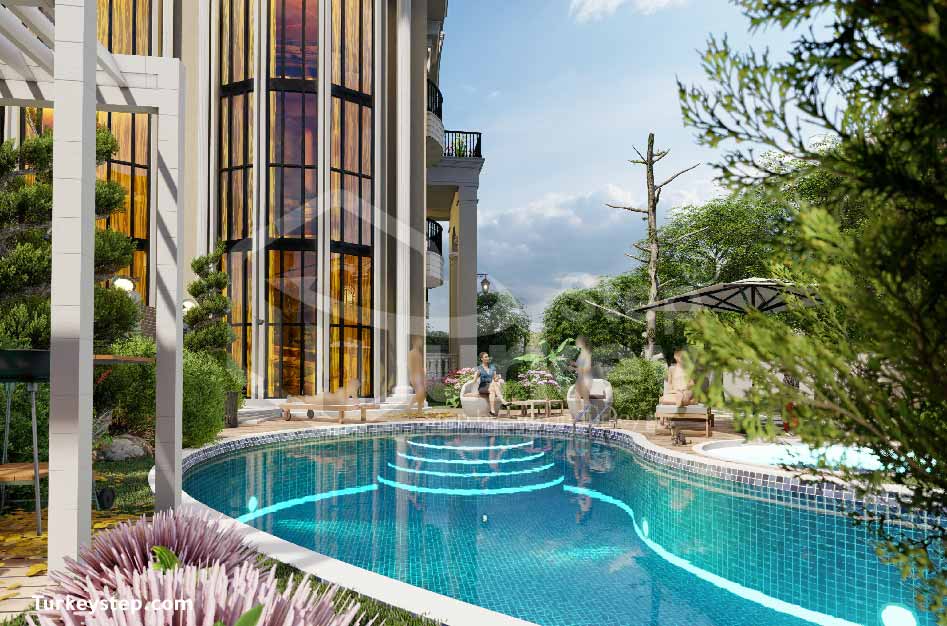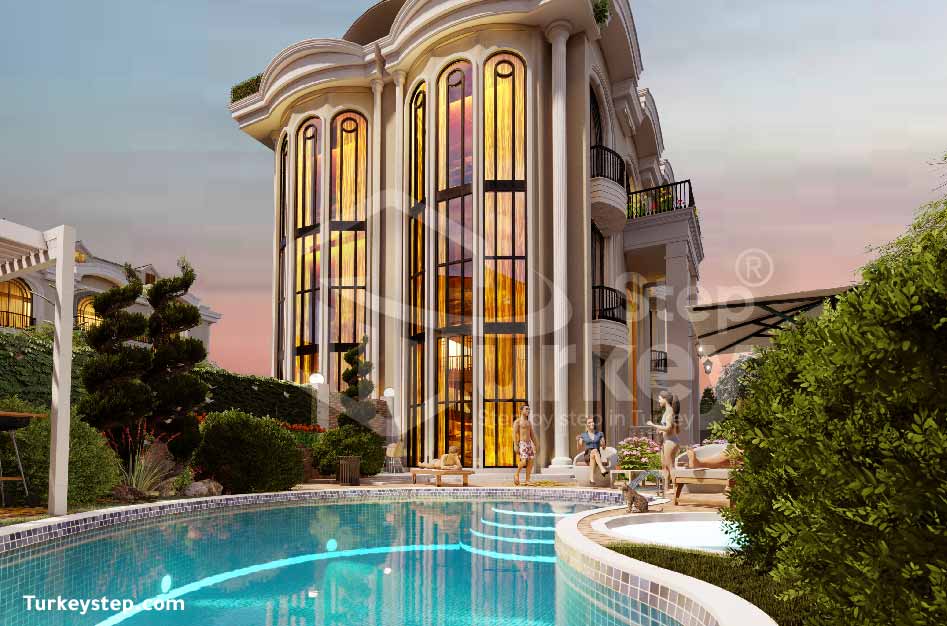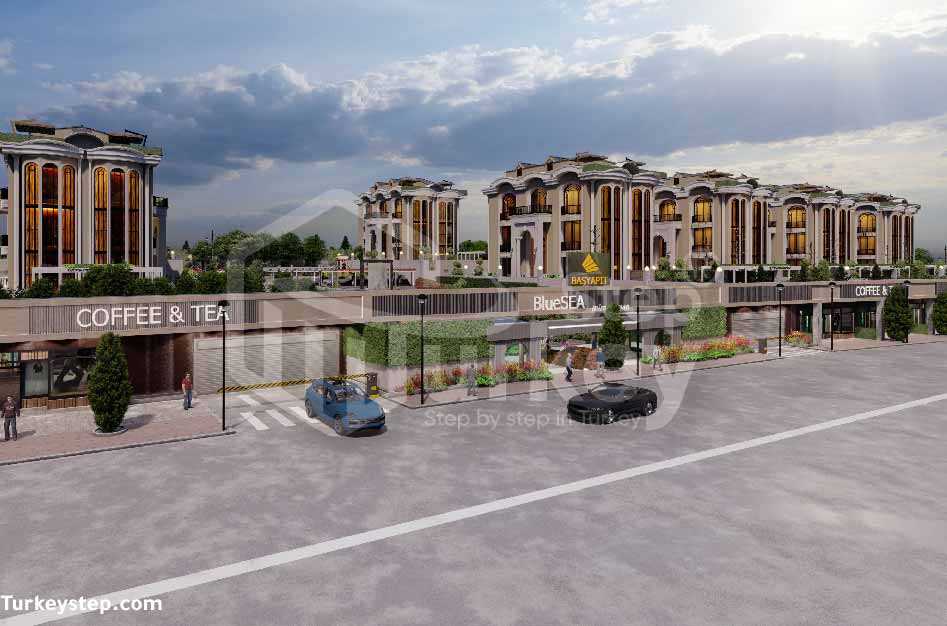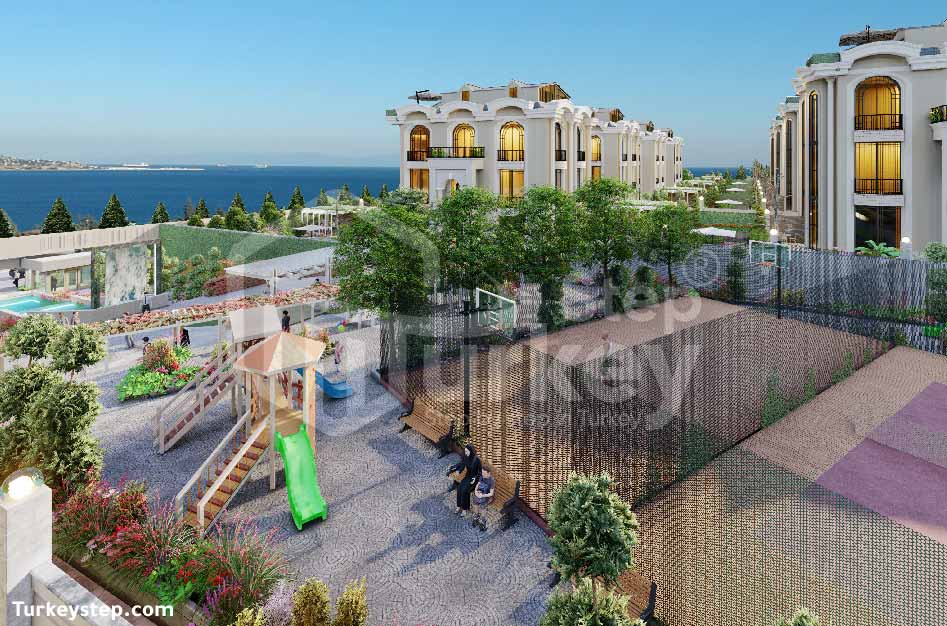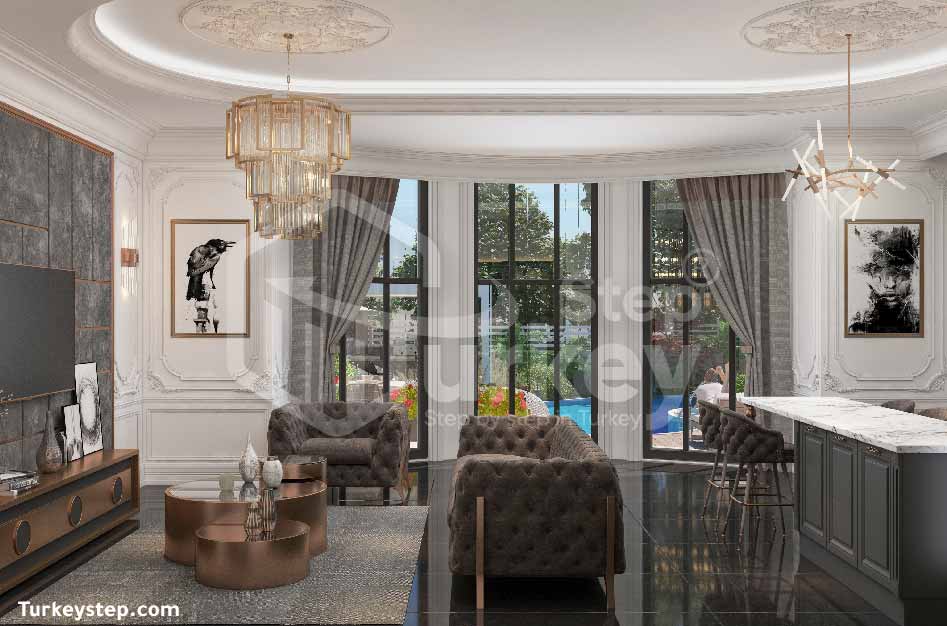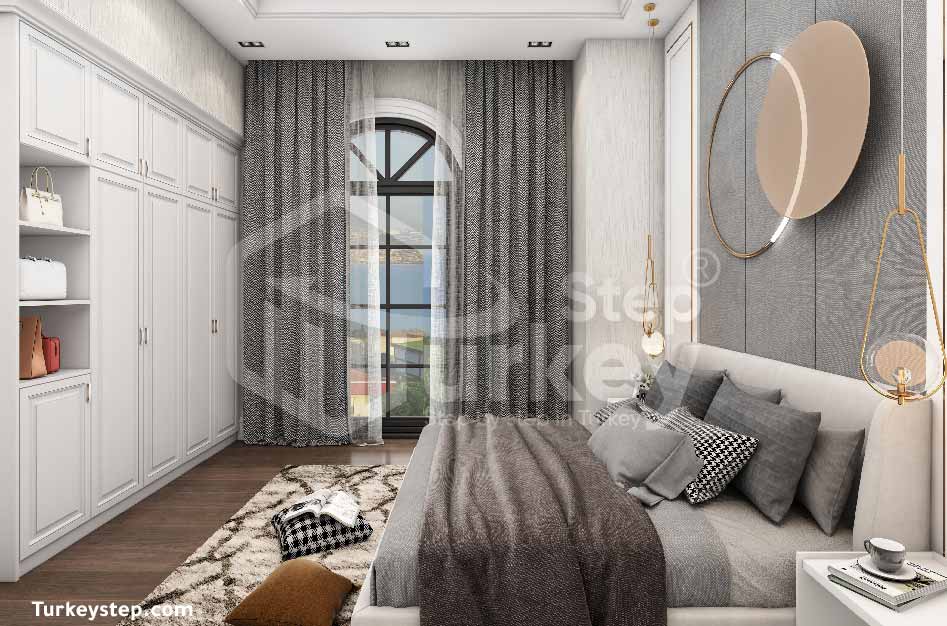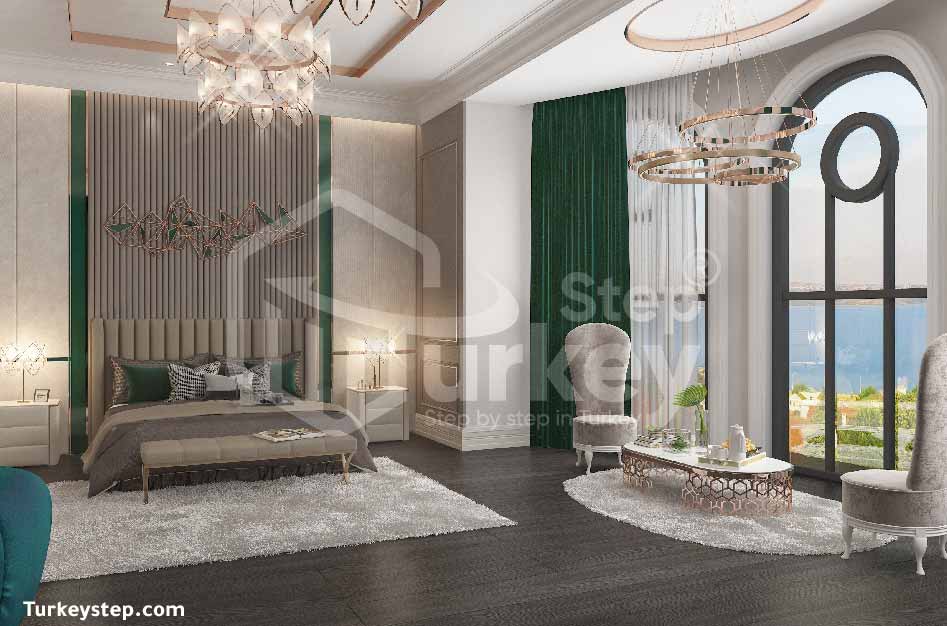 معلومات عن المشروع
Blue Sea Mimarsinan Project Villas for Sale in Istanbul :
Villas for sale in Istanbul within the Blue Sea Mimarsinan Project, situated in the Mimar Sinan district under the jurisdiction of Büyükçekmece municipality on the European side of Istanbul. This district is prominently located along the shores of the Marmara Sea and is renowned for its picturesque Büyükçekmece Bay, Lake Büyükçekmece , and the alluring seaside that attracts Istanbul residents for summertime swimming.
Acquiring a villa for residential or investment purposes in Istanbul stands as a consequential decision for those endowed with the capacity to embark on a financially rewarding investment, promising substantial returns over a relatively short span. This is especially pertinent given that real estate acquisition in Istanbul ranks among the most pivotal investments available to individuals seeking to safeguard their financial reserves and amplify their purchasing power.
The project features an exceptional location affording it a distinctive vantage point, offering vistas of lush hillsides and the azure sea. The villas within the project boast unobstructed views of the Marmara Sea and are constructed to exacting standards of opulence, designed primarily to cater to discerning businesspersons.
Blue Sea Mimarsinan Project Overview:
The Blue Sea Mimarsinan Project constitutes an exclusive residential villa development currently under construction. It is sited on a total land area encompassing 10,700 square meters. The project incorporates a collection of 30 villas, each spanning 3.5 stories in height and boasting full-fledged open sea views. Green spaces are allocated to each villa, in addition to communal green areas shared among the villa units. The architectural design of the villas exemplifies modernity and elegance, evoking a sense of high-end luxury. The project also encompasses 16 commercial units designed to service the project and the adjacent vicinity.
Location Highlights of the Blue Sea Mimarsinan Project:
The Blue Sea Mimarsinan Project is strategically situated within the Mimar Sinan district of

Büyükçekmece

, situated on the European side of Istanbul.
The project is conveniently located a mere one minute from the seashore.
It enjoys proximity to an array of transportation options, bus stations, and transit facilities serving the local area.
The project showcases striking vistas of the Marmara Sea.
It lies in close proximity to prominent hospitals, universities, and educational institutions within

Büyükçekmece

.
Various markets and shopping malls are found in the immediate vicinity of the project.
The project is conveniently situated near key maritime transportation hubs, such as the IDO sea transport line, which facilitates travel between Istanbul and the Princes' Islands, Yalova, and Bursa.
Istanbul's third airport is a brief 50-minute drive from the project.
It is in close proximity to the E5 expressway, which provides rapid access to Istanbul's urban core.
Blue Sea Mimarsinan Project Features:
Continuous on-site security and surveillance measures.
Installation of surveillance cameras throughout the project.
Robust construction engineered to withstand seismic activity.
Modern insulation systems implemented throughout the project.
Private parking facilities for up to four vehicles per villa.
Automated fire suppression systems in place.
Comprehensive fire and smoke alarm systems.
Presence of an elevator within each villa.
Each villa is endowed with a private swimming pool.
A dedicated sports club is accessible for each villa.
Jacuzzi facilities are integrated within each villa.
Implementation of a Smart Home system, facilitating home automation.
A children's play area is provided within the project's common areas.
A sauna is available within each villa.
Turkish bath facilities are included in each villa.
Each villa enjoys dedicated green spaces.
Communal barbecue areas are provided within the project grounds.
Ample water features are present within the complex.
A basketball court is available for recreational use.
Football enthusiasts will appreciate the football field within the development.
Tennis courts are at the disposal of residents.
A tranquil camellia garden is provided within the project.
Dedicated bicycle paths are incorporated.
Jogging and walking tracks enable healthy outdoor activities.
All villas enjoy open sea views.
Villa Features:
Residential villa style consists of six bedrooms, each equipped with an en-suite bathroom.
Each villa is provided with a private garden area, ranging in size from 280 to 486 square meters.
The villas are three and a half stories in height.
Prices commence at 1,675,000 Turkish Lira.
The villa's total area spans 470 square meters.
Payment options include both cash purchase and the possibility of installment plans, with a 35% down payment and the balance payable over 12 months.
If you are considering the acquisition of an apartment in Istanbul, our customer service team is at your service.
Feel free to initiate a conversation with us by clicking the WhatsApp link."
Amenities

Internet

Central heating

barbecue

Gym

swimming pool

football

Basketball

Tennis

Sea view

Earthquake resistant

Fire fighting system

Turkish bath

sauna

Smart Home

Security

security cameras

Close to hospitals

Close to mosques

close to the sea

Close to transportation

Close to malls

Close to airports

parking

Project state

under construction

Number of apartments

30

Bedrooms

6

Area

280

Baths

6

Living room

1

Location

Büyükçekmece

Delivery date

2024