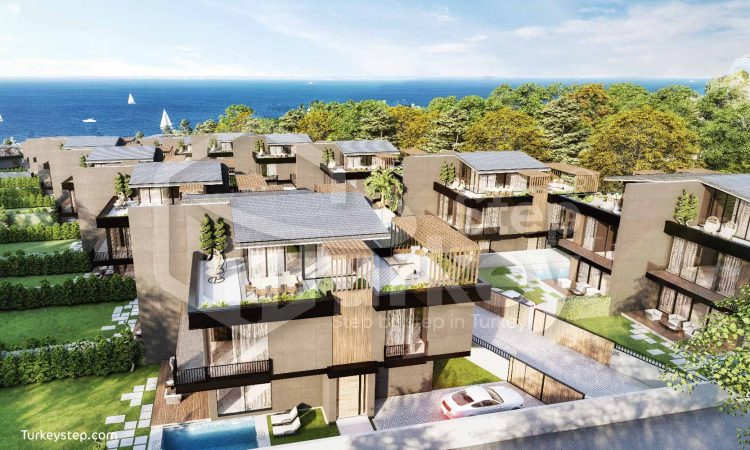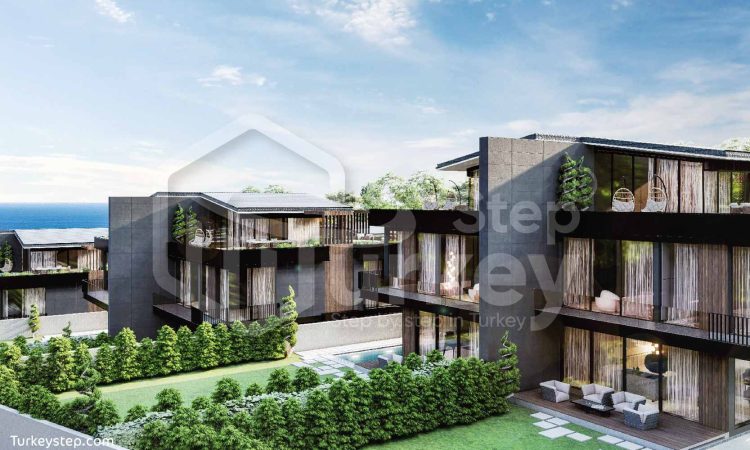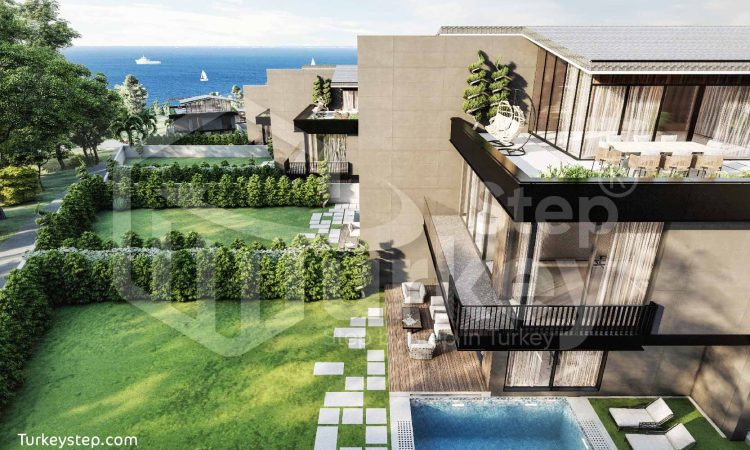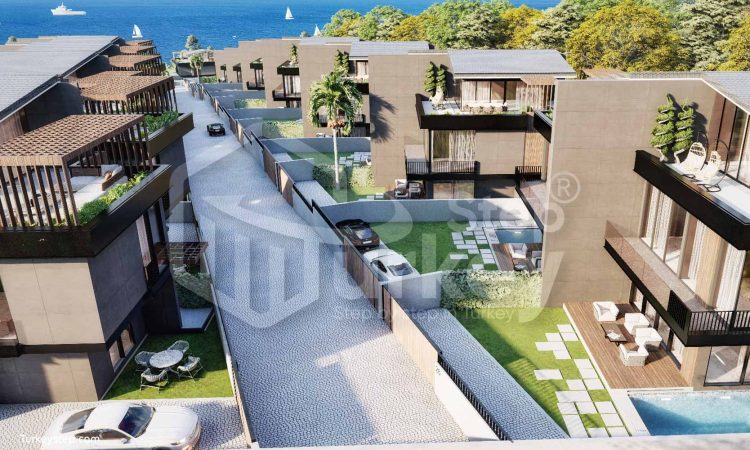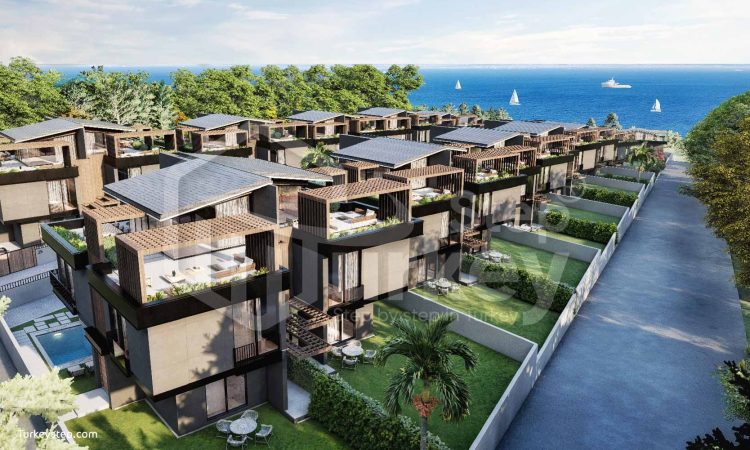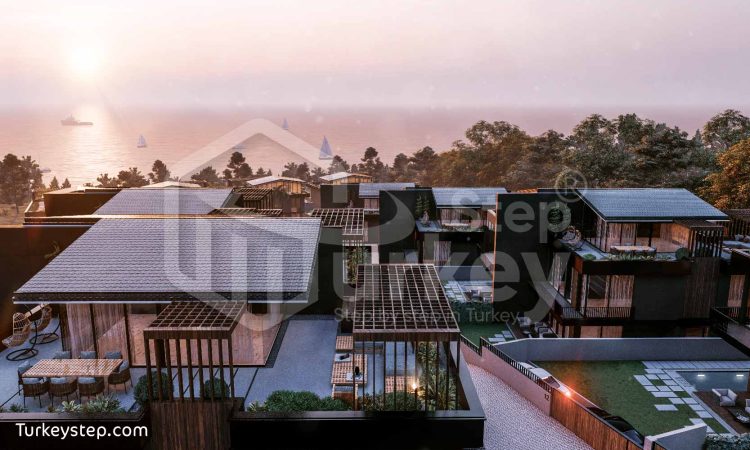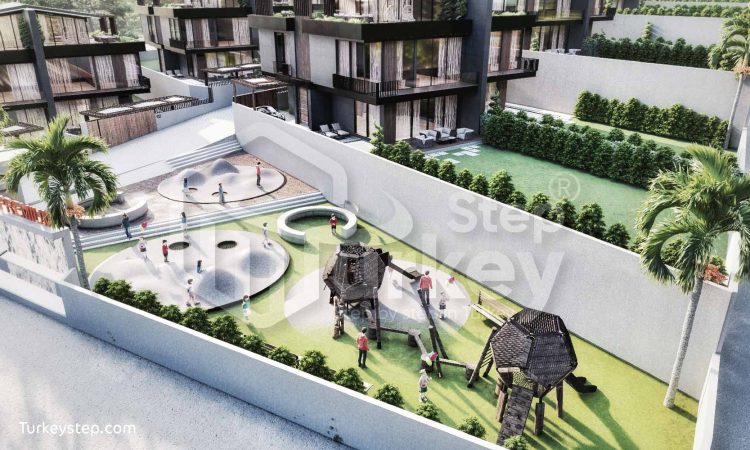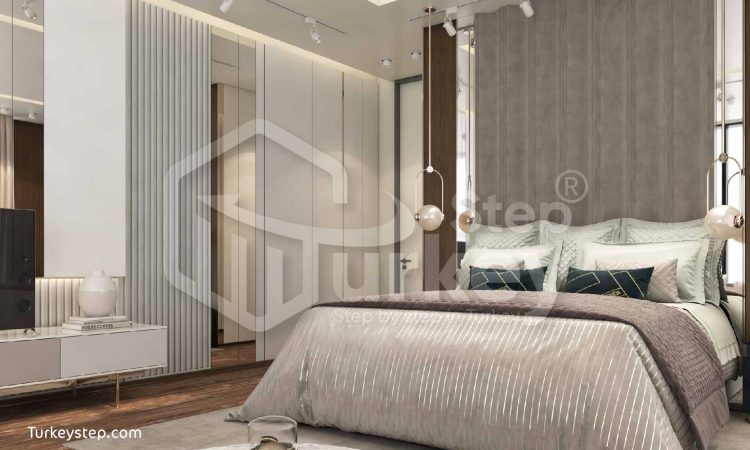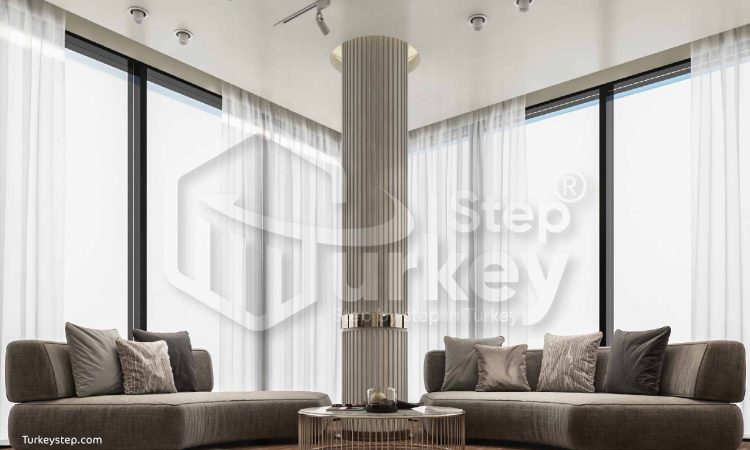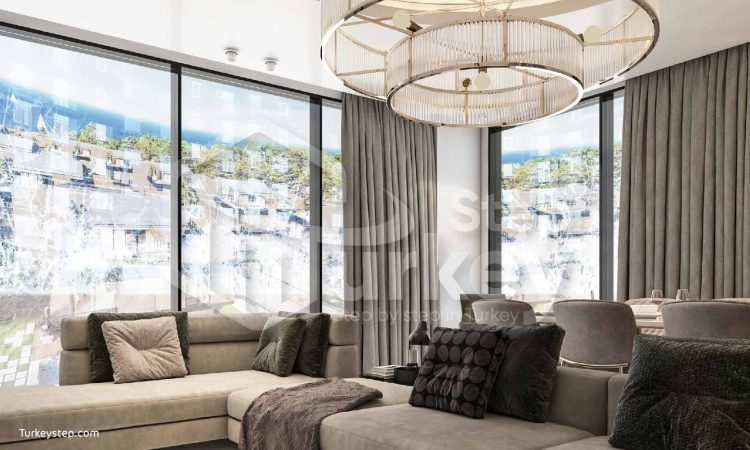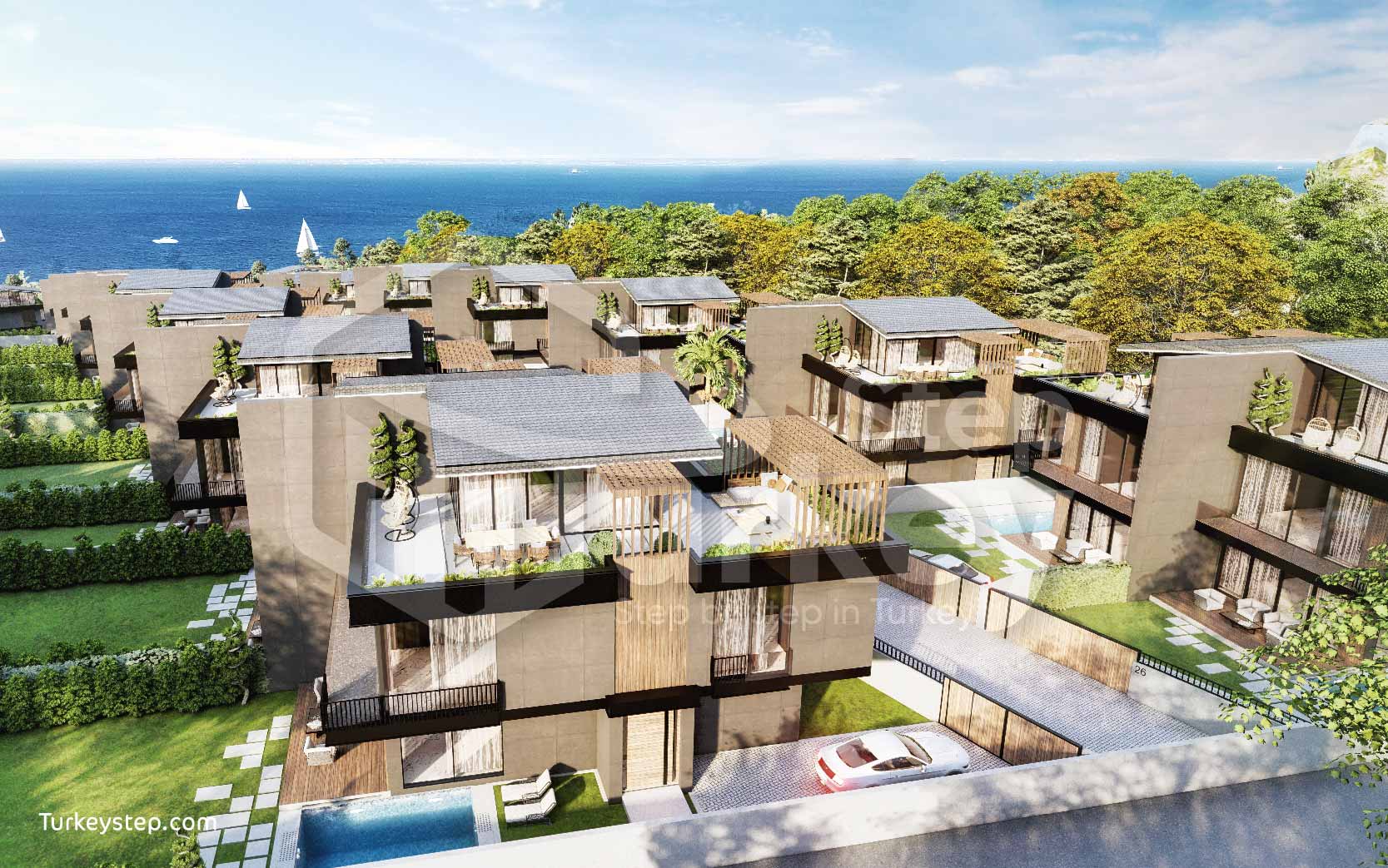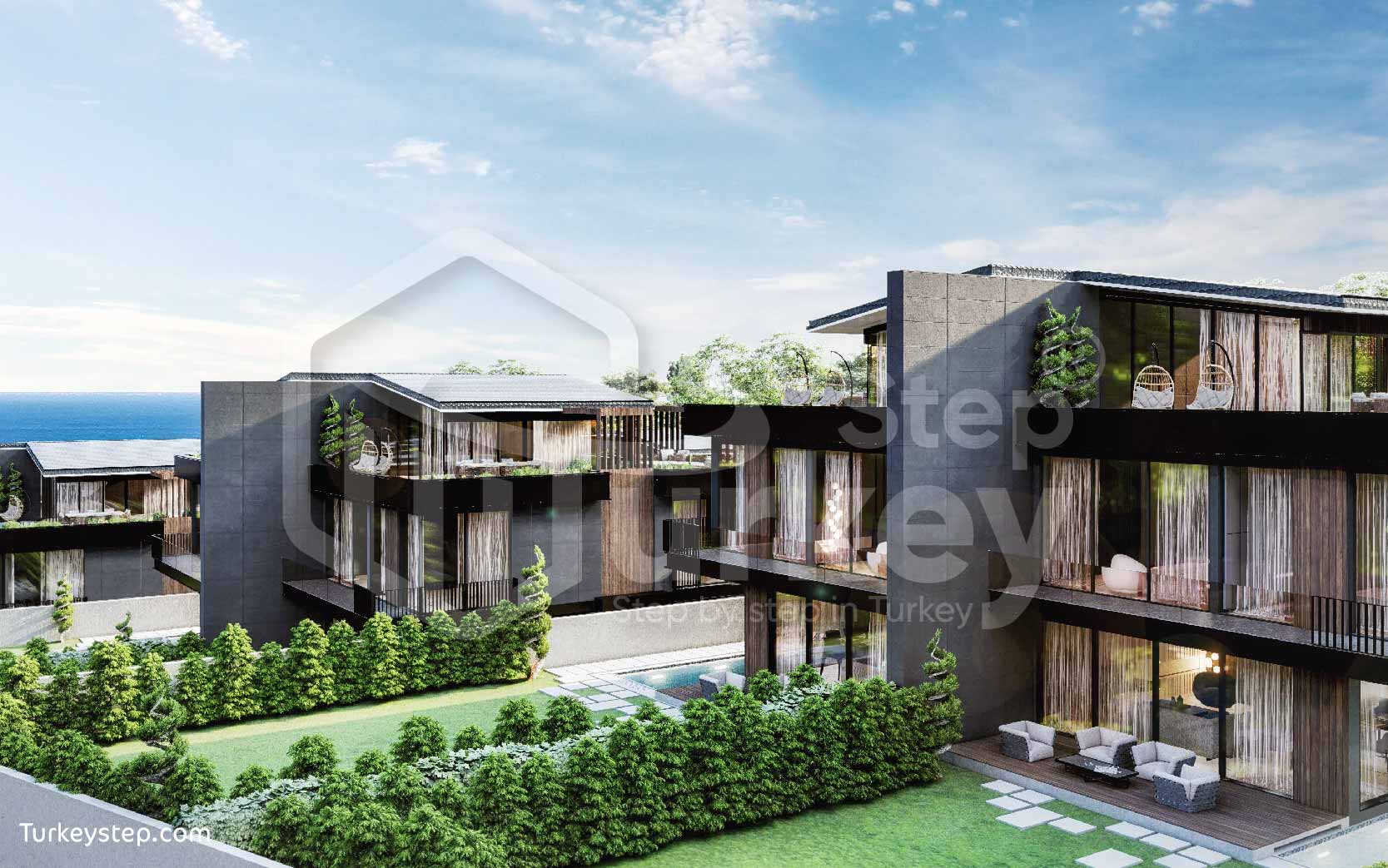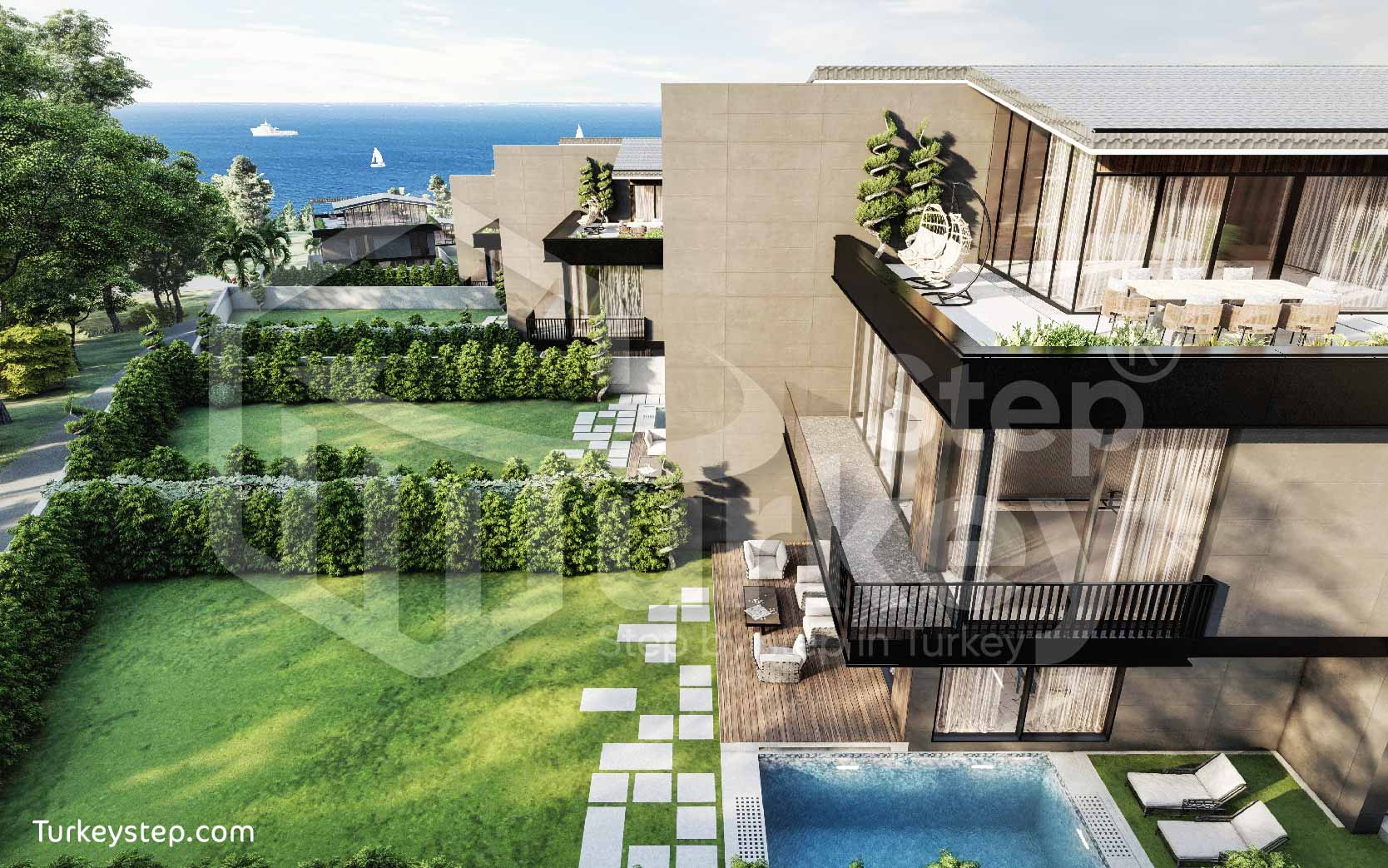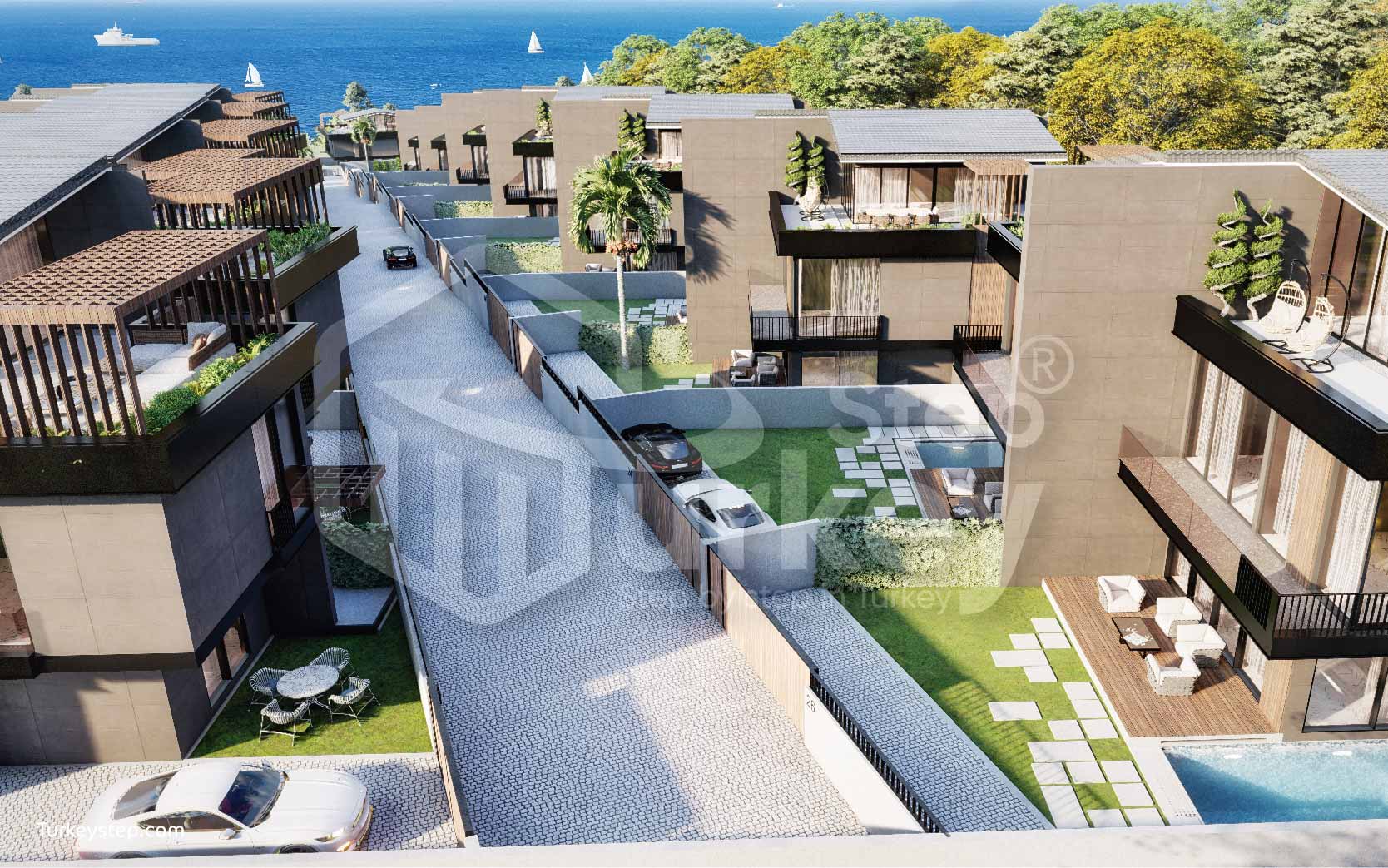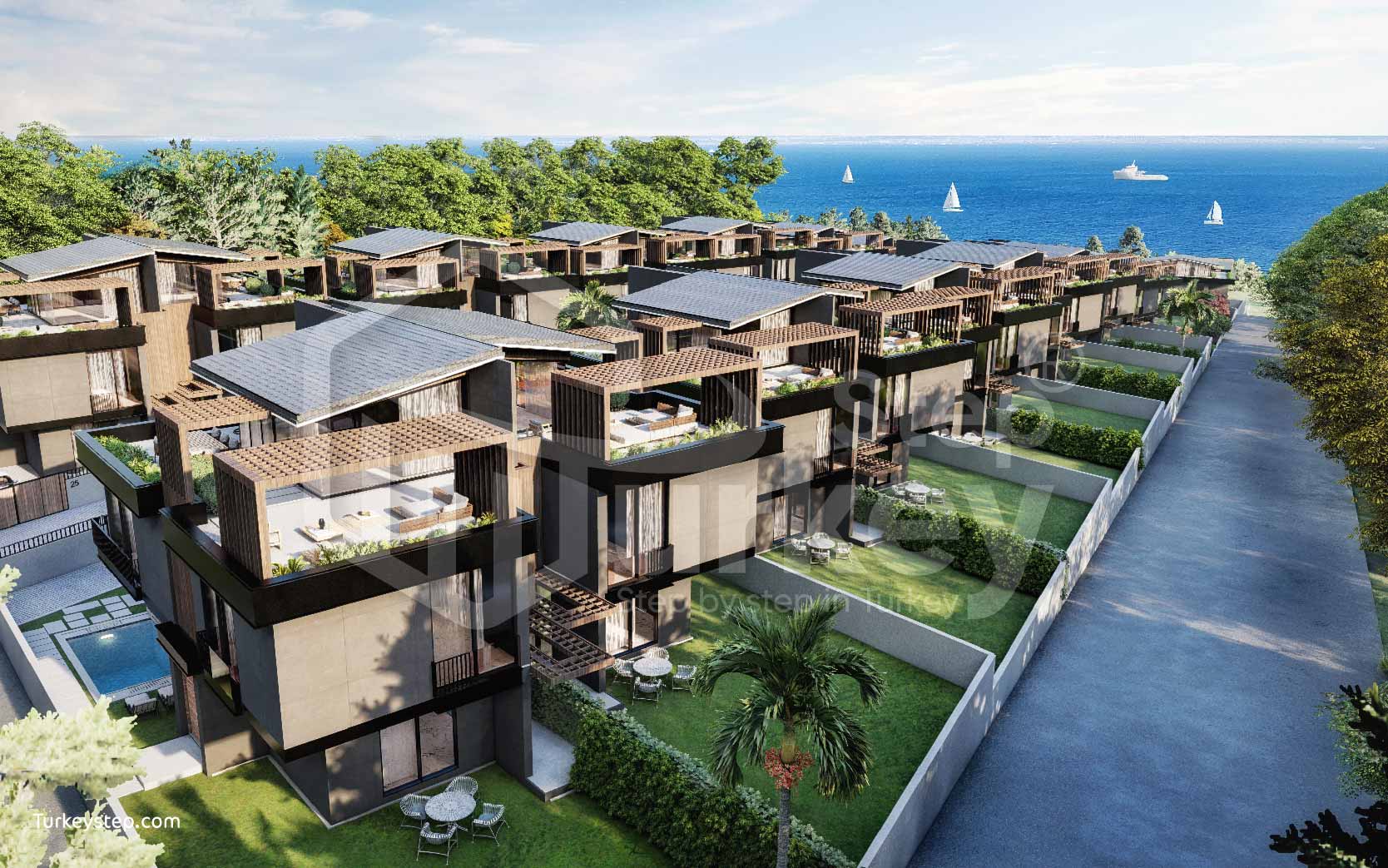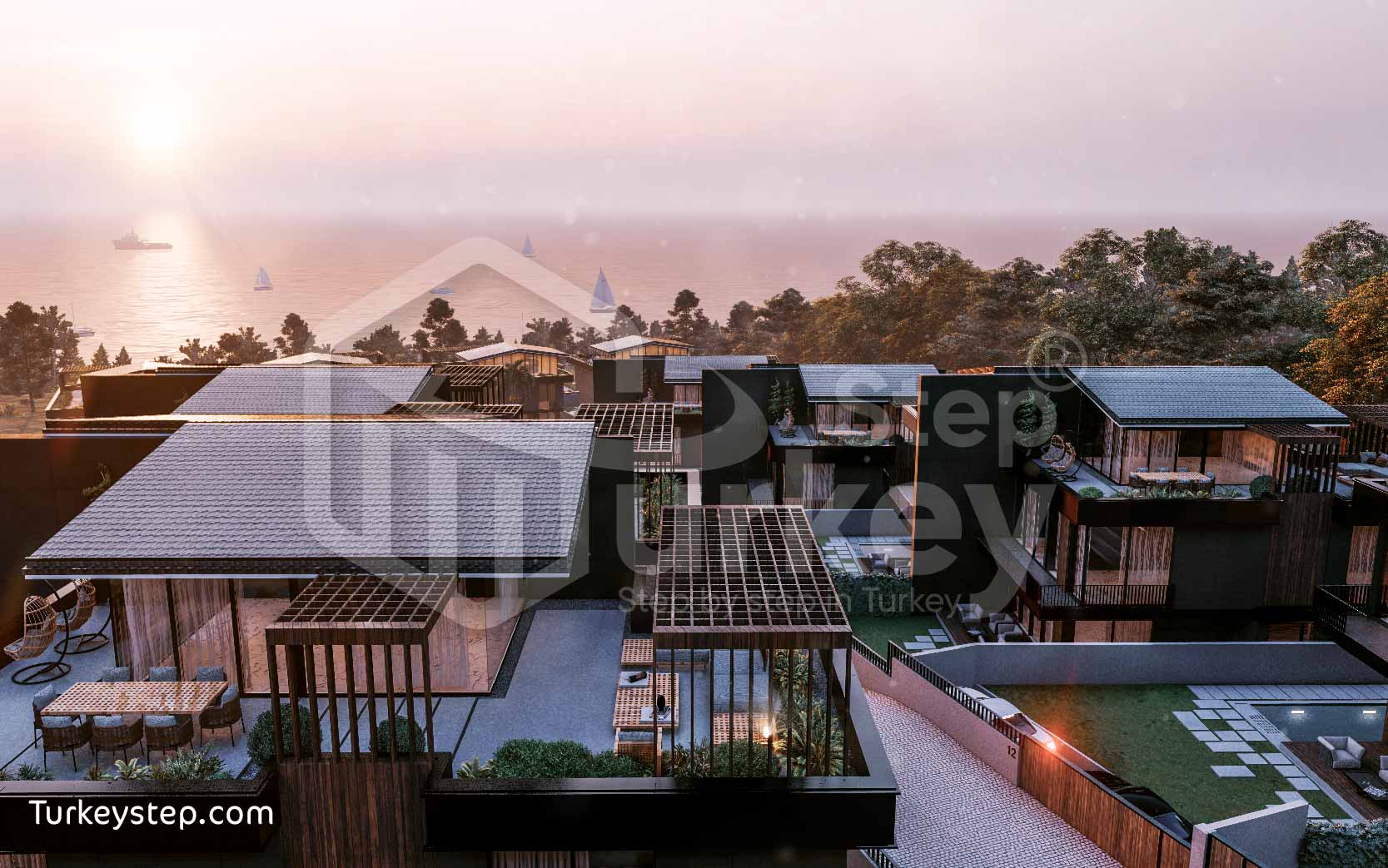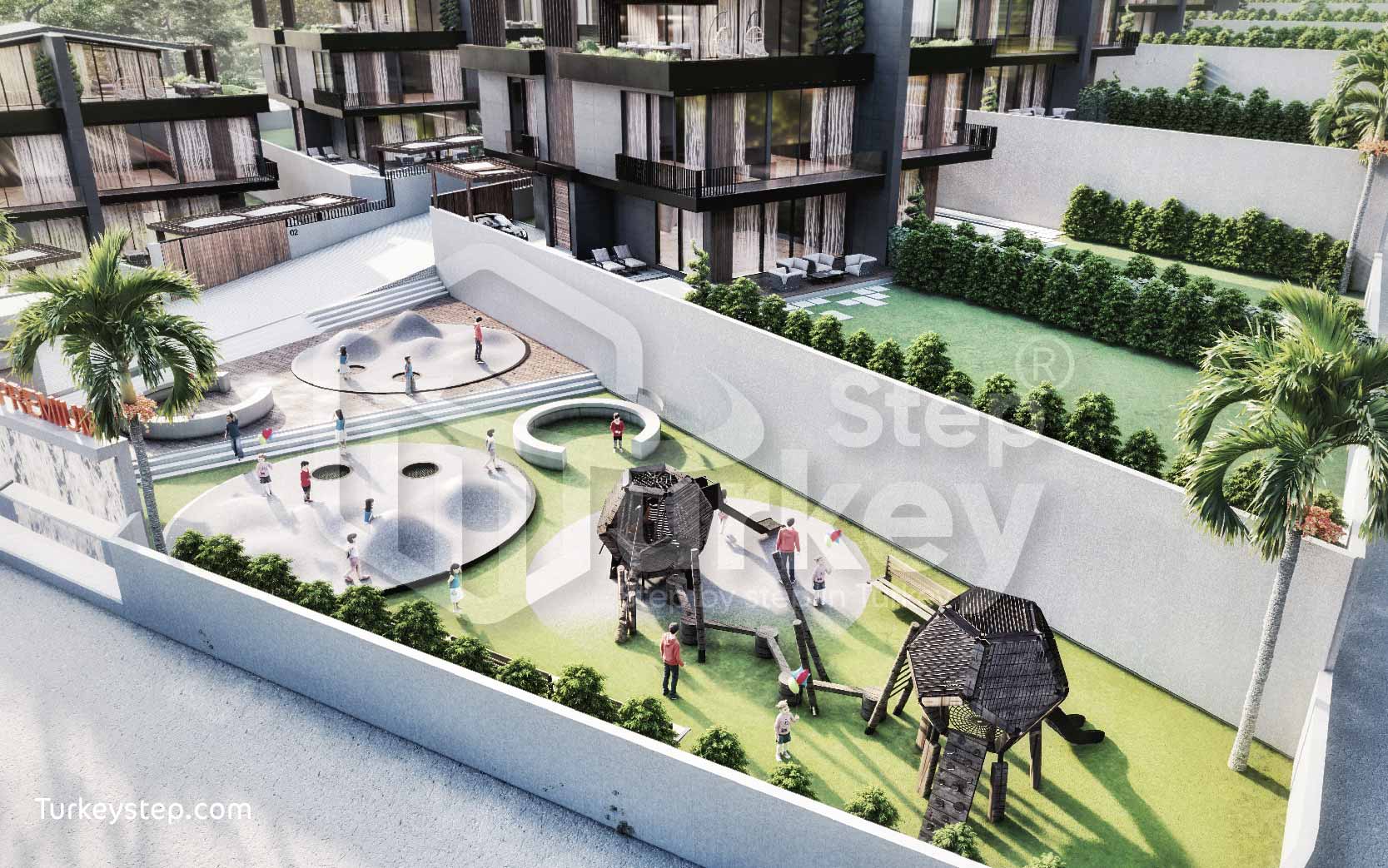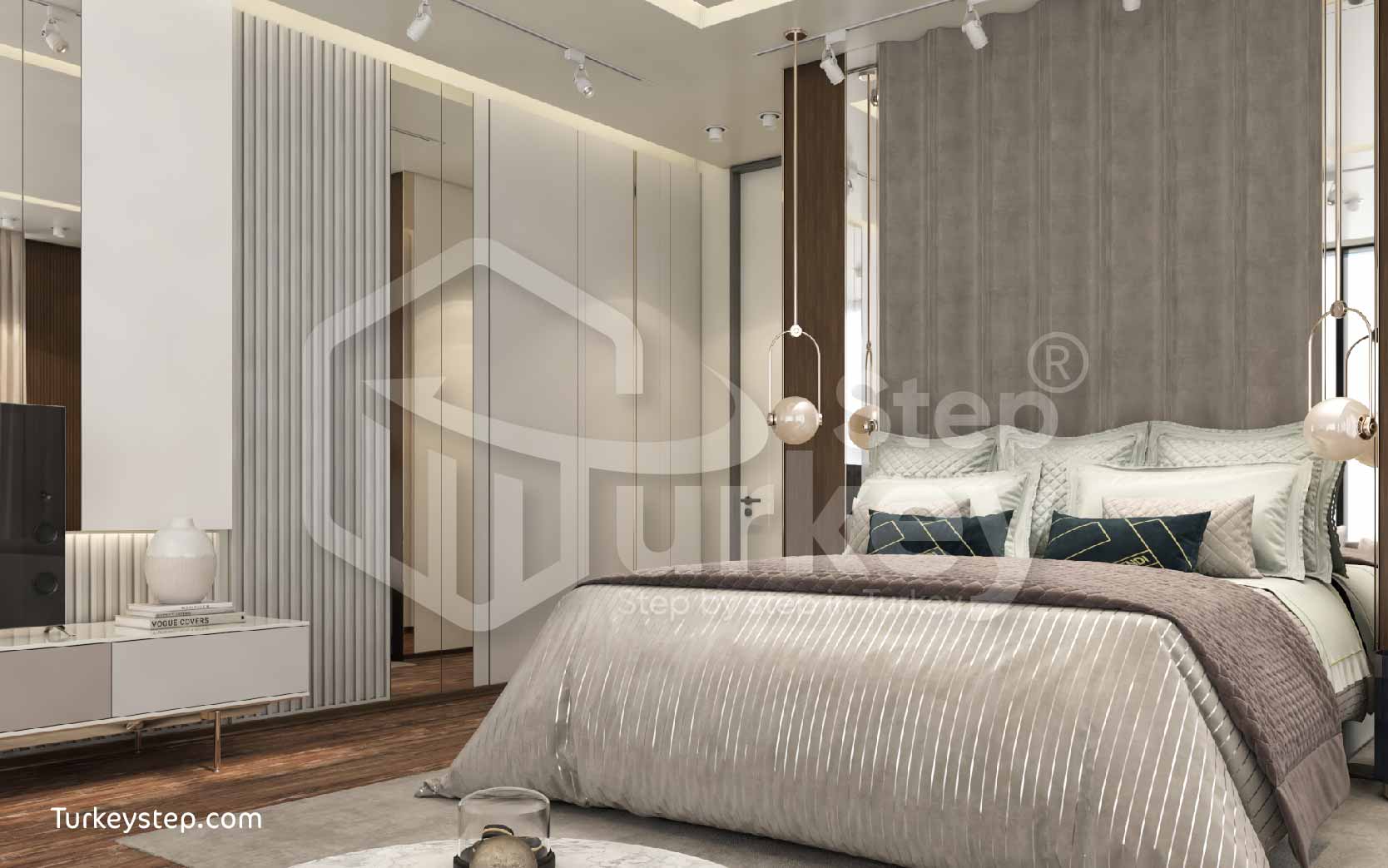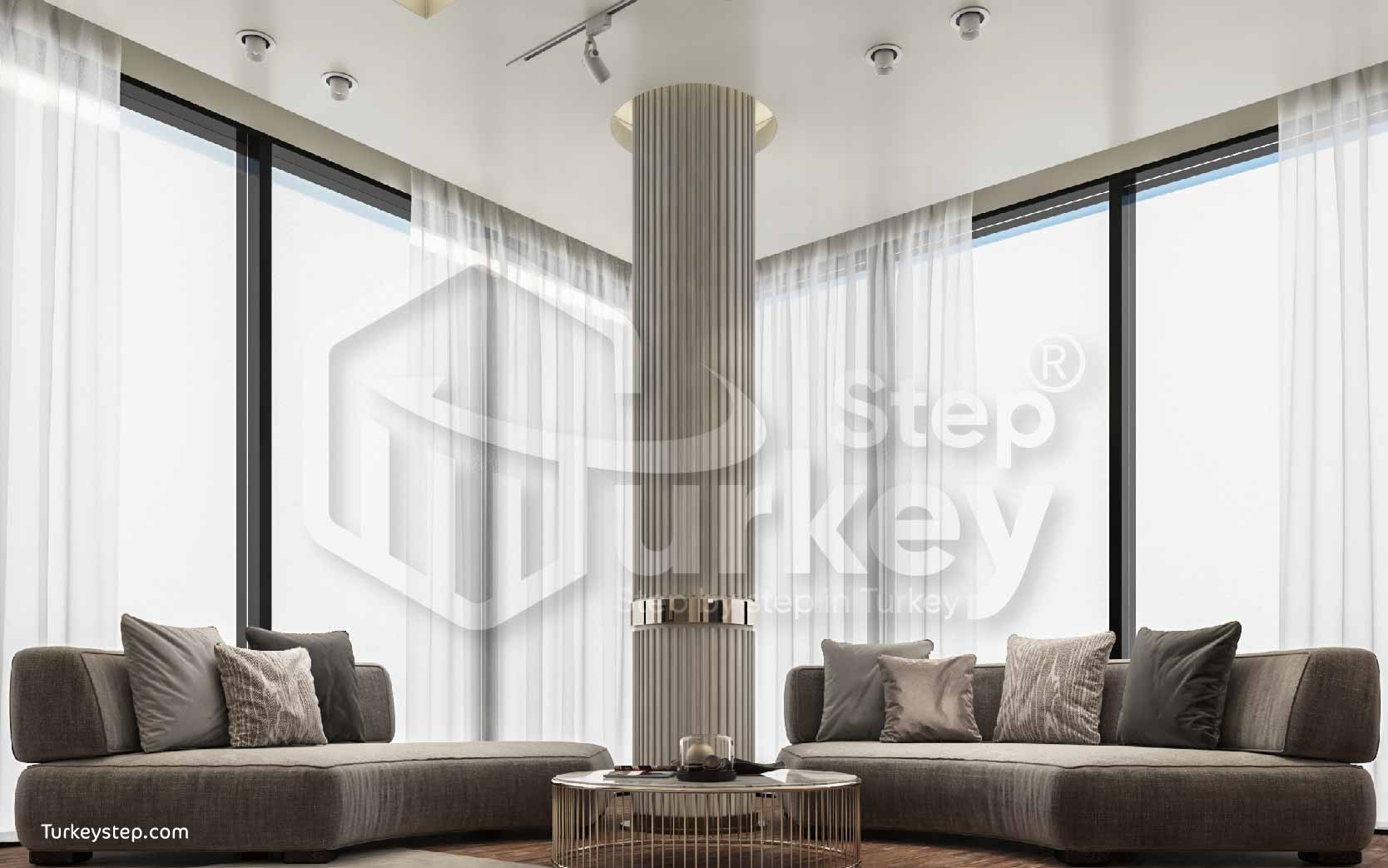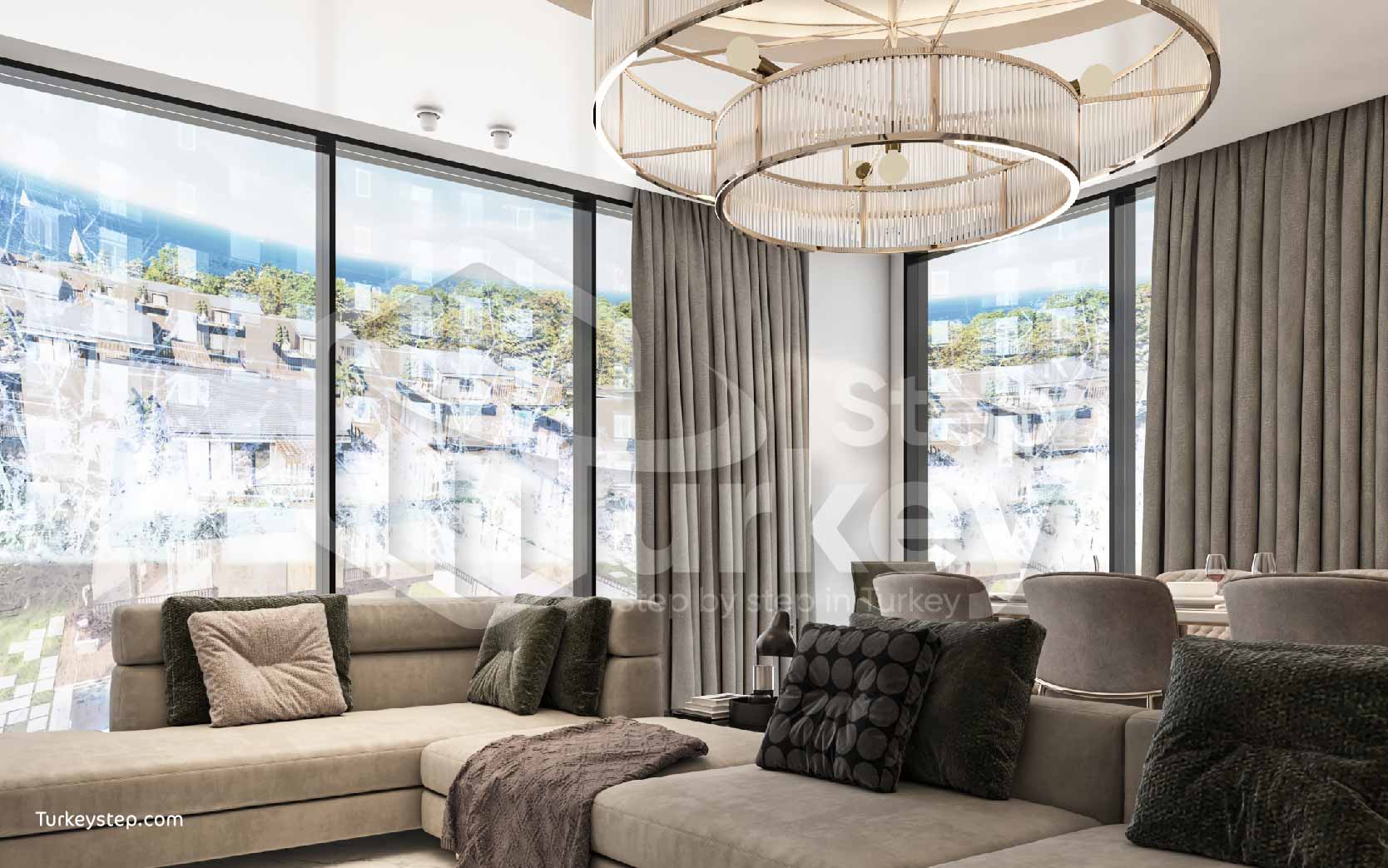 معلومات عن المشروع
TUTKU PREMIUM VILLAS Project Villas for Sale in Büyükçekmece, Istanbul :
TUTKU PREMIUM VILLAS is an exquisite villa project offering properties for sale in the Büyükçekmece district of Istanbul. This project is strategically located close to the Marmara Sea, offering magnificent sea views in one of the most prestigious residential neighborhoods in the area. Büyükçekmece is a significant tourist destination in Istanbul, welcoming thousands of visitors during the summer season for recreation and leisure. The region boasts a range of touristic facilities, particularly in Büyükçekmece, which features one of the most beautiful bays in Turkey, connected to Büyükçekmece Lake. The area offers a long sandy beach that attracts thousands of Istanbul residents for swimming during the summer.
Büyükçekmece is one of the key residential and investment areas, and property prices are continually on the rise, especially because of the numerous villas rented to tourists during the summer season. Thus, owning a villa in Büyükçekmece is one of the best investments an investor can make in Istanbul, allowing for personal use or high rental income potential. The property value in this area consistently increases with the development of the region and rising real estate prices in Istanbul.
Villas for Sale in Büyükçekmece, Istanbul – Project Overview :
TUTKU PREMIUM VILLAS is a residential and investment villa complex located in one of Büyükçekmece's prime residential areas with direct views of the Marmara Sea. It offers stunning sea views, making it one of the most important investment projects in the area. The project presents a unique opportunity for both living and investing, along with the possibility of obtaining Turkish citizenship, all in one place. Any individual can purchase a villa in the project for exclusive living in a prestigious area and an investment with high returns in case of rental.
TUTKU PREMIUM VILLAS is a complex being built on a 15,000 m² land area and comprises 32 villas, each having three floors. Each villa comes with private facilities, including a private pool, garden, and a car garage. Additionally, there are large terraces within each villa that offer residents unique sea views of the Marmara Sea. The villas come in different sizes, and the project includes communal facilities and recreational spaces. The project is under construction and is expected to be completed by 2024.
TUTKU PREMIUM VILLAS Project Location Highlights":
– Located in Büyükçekmece, European Istanbul.
– Close to the fast E5 highway.
– A few minutes away from the seaside.
– Near all forms of public transportation, including bus stations and taxi ranks.
– Several hospitals and healthcare centers are in proximity.
– Various schools, universities, mosques, and markets are nearby.
TUTKU PREMIUM VILLAS Project Features  :
– 24/7 security and surveillance.
– CCTV cameras for enhanced security.
– Earthquake-resistant construction.
– Modern insulation systems for energy efficiency.
– Ample parking space.
– Automatic fire extinguishing system.
– Fire and smoke alarms.
– Tennis court.
– Basketball court.
– Sports club.
"Villa Features":
– Villa type available: 4+1.
– Prices start at $550,000 USD.
– Internal villa area: 379 m².
– Garden area: 240 m².
– Payment options include cash or a 50% down payment and 30 months of installment.
If you are interested in purchasing a villa in Istanbul
Please click here to chat directly with our customer service via WhatsApp.
Amenities

Internet

Central heating

Gym

swimming pool

Bodies of Water

Children's area

football

Basketball

Tennis

Earthquake resistant

Fire fighting system

Turkish bath

sauna

Smart Home

Security

security cameras

Close to hospitals

Close to mosques

close to the sea

Close to transportation

Close to malls

parking

Project state

under construction

Number of apartments

32

Bedrooms

4

Area

379

Baths

4

Living room

1

Location

Büyükçekmece

Delivery date

2024